An average of one wedding a week happens on board the Queen Mary 2 which made its maiden call to Tauranga at the weekend - among the couples to tie the knot at sea was the ship's captain and his bride.
Peter and Dawn-Maree Philpott were on board the Queen Mary 2 which docked at the Port of Tauranga for the first time on March 4.
The 149,215-tonne cruise liner arrived in Tauranga from Wellington on Sunday morning for an overnight stay in the city before setting sail for the Bay of Islands about 6pm today.
Read more: International cruise visitors push coastal Bay of Plenty tourism spending to $1 billion
Huge weekend for Tauranga as five cruise ships come into port
Six cruise ships arriving in Tauranga within five days
The captain, Mr Philpott, said weddings at sea were a regular occurrence with an average of one ceremony a week on the luxury Queen Mary 2.
"We cannot do it if we are in port," he said. "But as long as we are at sea we can perform one ..."
The Queen Mary 2 was carrying its own love story.
Mr and Mrs Philpott were one of the many couples to add "latitude and longitude" as their marriage location on their wedding certificate after getting married on a cruise ship captained by Mr Philpott.
The captain and his wife tied the knot on the Queen Victoria cruise liner which Mr Philpott was captaining on July 4 before being made captain of Queen Mary last year.
"The commodore married us," Mrs Philpott said. "He couldn't drive the ship and get married at the same time," she laughed. "We were the wedding of the year."
Mrs Philpott played a voluntary "supportive role" to her husband on board Queen Mary 2 and often helped welcome people on board the ship and met with passengers.
"It makes them feel closer to the captain."
As the captain's wife, Mrs Philpott has been travelled to many countries but this was her first time to New Zealand and Tauranga.
"It is fantastic," she said. "This was on my bucket list."
Mr Philpott loved having his wife travel with him and noted it was an unlikely circumstance for a captain to be voyaging with his wife.
Queen Mary 2's first call to Tauranga was part of a 13-night round trip cruise around New Zealand from Sydney formed part of the ship's 120-night world voyage which started in Southampton in early January.
The Port of Tauranga chief Mark Cairns was invited on board the ship for a tour and a plaque presentation from the captain.
Mr Philpott said the plaque signified a significant bond between the cruise ship and the new port.
The 345m-long Queen Mary 2 which weighs more than 149,000 tonne has a capacity for 1238 crew and 2705 passengers.
Passengers could embark on 12 different excursions during the overnight stopover in Tauranga.
Excursions included visits to the local thermal valleys and pools, tours of the famous Hobbiton movie set, cultural Maori experiences and cruises exploring the local waters.
Hotel manager David Shepherd said the crew received many strange requests from passengers, including "Do the lifts go down as well as up?".
Shepherd said some of the crew headed ashore while docked in the Port of Tauranga to buy fresh oysters to fulfil one passenger's request.
"We never say no," he said.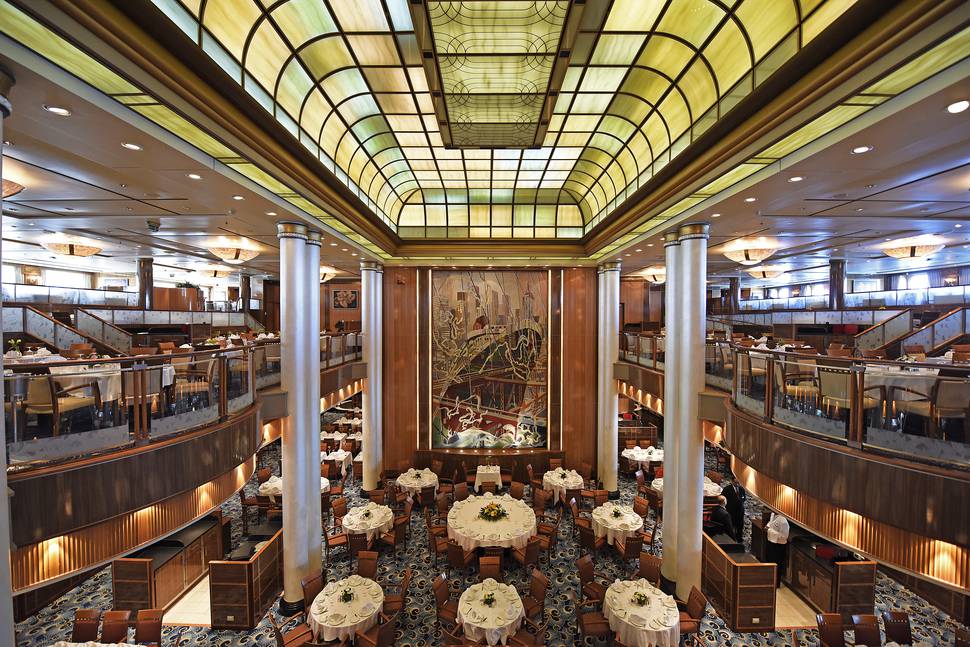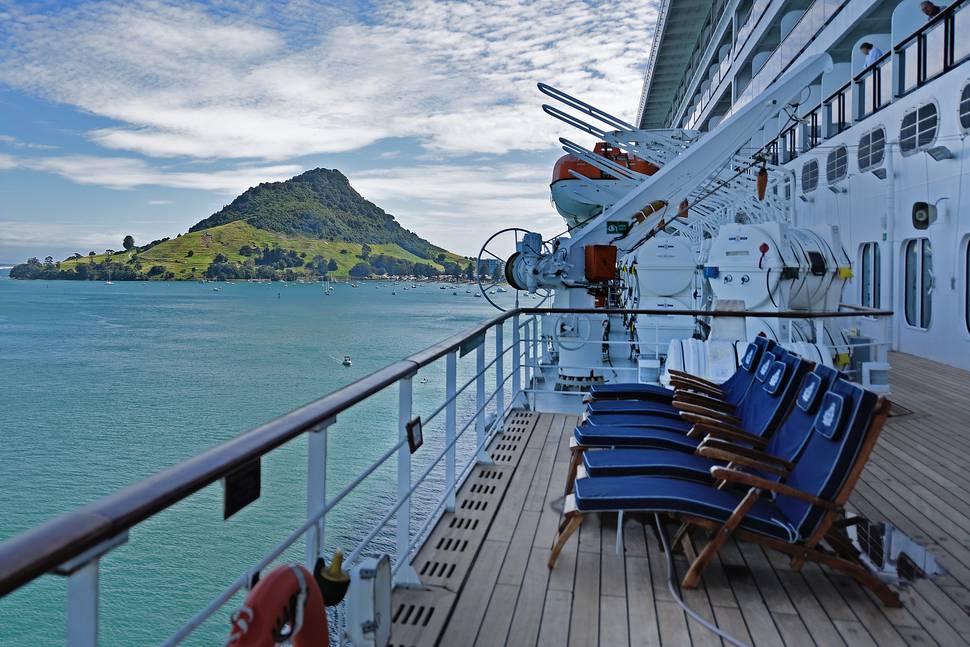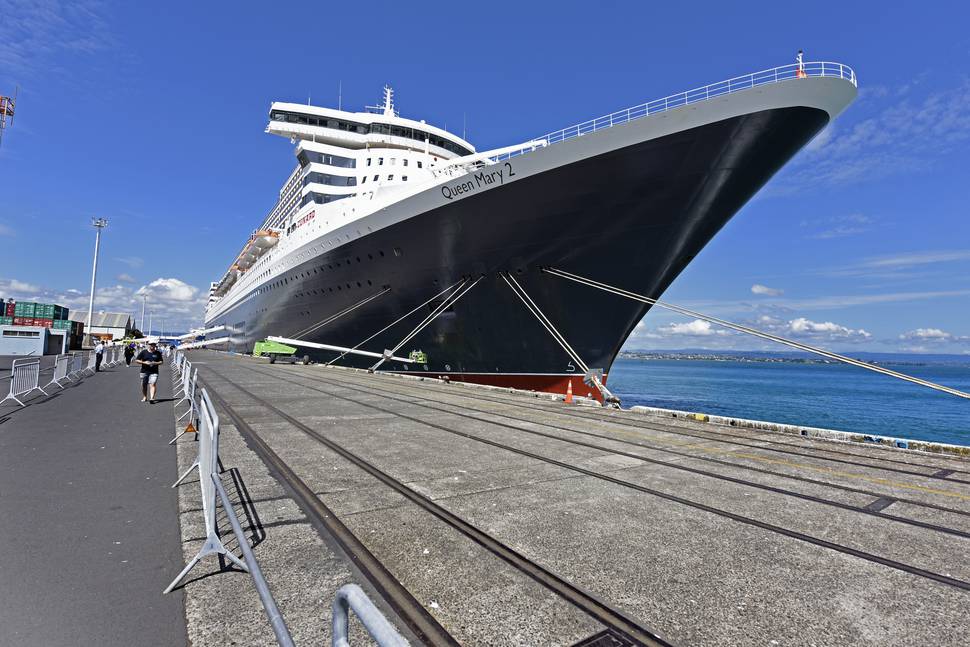 Queen Mary 2:
Length: 345m
Size: 149,215 tonnes
Height: 62m above water
Width: 41m
Capacity: 2705 guests, 1238 crew
Draft: 10m
Maximum speed: 30 knots or 55km/ph
Features:
- 1360 staterooms, including 985 private balcony cabins
- Ten different stateroom types, including 171 junior suites, suites and penthouses - as well as two grand duplex 209sq m apartments and 15 single state rooms
- Six-storey grand lobby
- The "largest library at sea" home to more than 8000 books
- The "largest ballroom at sea"
- An 1858sq m Canyon Ranch spa spanning two decks and offering 24 treatment rooms
- More than 10 restaurants and cafes
- The "first planetarium at sea"
- 13 bars and clubs
- Eight different shops
- Four outdoor swimming pools and eight whirlpool spas
- Sports facilities including golf simulators, half-size basketball court, putting green, quoits, shuffleboard, deck games, giant chess board and paddle tennis court