The stepdaughter of a much-loved vet in Stokes Valley wants him to be celebrated in the same way that he lived - surrounded by furry friends.
Ian Hughes died on Valentines day after a two-year battle with bowel cancer.
He had operated out of Stokes Valley Veterinary Clinic alongside his wife Lorna Hughes for 34 years, before he got sick and could no longer work.
The 62-year-old was known in the area for his dedication to helping animals - whether or not their owners could afford to fork out for their treatment.
When it came out Hughes had no income and was in tens of thousands of dollars of debt, the community rallied to help Hughes.
Close to a thousand people who donated to a Givealittle page set up for the vet raised more than $40,000, which went towards Hughes' treatment and care in his final years.
Hughes' stepdaughter Vicky Roebuck said her stepdad died on Wednesday evening surrounded by his family and his beloved dog, Jonah.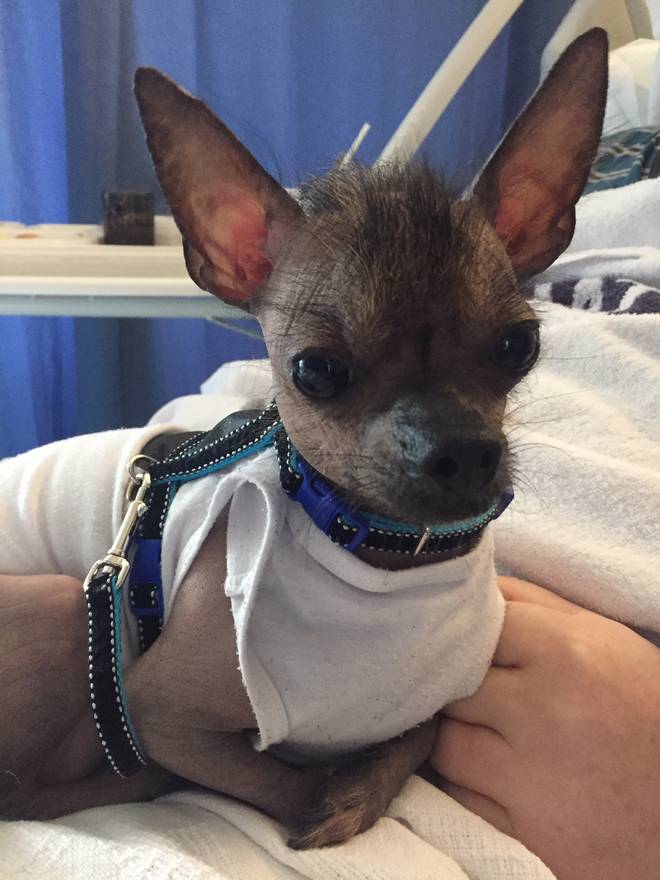 "Jonah is a little hairless Chinese crested sort of cross with a Chihuahua."
"He's the weirdest, cutest, ugliest dog you've ever seen. He was Ian's protector, so it was nice he could be with Ian until the end."
Roebuck said her stepdad had been admitted into a local rest home around 5 months ago when it became apparent he needed a higher level of care.
"For the last couple of days it's been touch and go and last night it became too much."
The loss had hit the family hard, she said, particularly Hughes' wife Lorna.
"They had been married over 30 years," Roebuck said.
"You go from spending every day with someone to them being gone... but she's holding up well I think."
Roebuck said despite the generosity of the Stokes Valley community, her family had not managed to recover all of the debt outstanding from the clinic as well as pay for Hughes' care.
What the Givealittle page had done, was act as a mementos of Ian's life and his love of animals.
"What we did is we took all of those messages and we turned them into a book," Roebuck said.
"It's nice now because we can always go back to that book and refer to how much impact Ian had on other people's lives."
One Stokes Valley local had left a comment with their donation, thanking Hughes for his kindness when he had to put down the family's German Shepherd.
"We have never forgotten your kindness," it said.
"I still remember being a child and bringing you my sick mouse," another read.
"Thank you for being you."
A funeral for Hughes was being held on Monday afternoon at a retreat near the family home.
Roebuck said the family were meeting with the venue owners today and would inquire about whether people would be allowed to bring their pets along.
"If the venue allowed it, it would be lovely," she said.
"What we have asked for, is that in lieu of flowers if people wanted to donate to the HUHA Helping you help animals Trust, in Stokes Valley.
Roebuck said her stepfather had always been more comfortable around animals than he had around people.
"He was a bit of a Dr Doolittle, really."