Schools are closed and roads are treacherous after the biggest flood in a decade in Opotiki.
It is expected to be "a few days yet" before the Bay of Plenty town recovers.
Opotiki mayor John Forbes said about 20 per cent of the town was flooded and the damage to the roads could cost Opotiki District Council $1 million after the equivalent of the average rainfall for the month of February fell overnight.
"The most damage is to our roads, that costs us a lot of money.
"A really heavy downpour can cost into the millions, it's always the cost the community has to carry.
"It wouldn't surprise me if the cost is a million bucks in the roading network."
Swollen river levels have this morning begun to subside but the Opotiki District Council's Facebook page warned it would be "a few days yet" before debris was cleared and damage repaired.
Several roads were still closed and the council has provided portaloos in some areas while the wastewater system recovered, which was also expected to take some time.
It advised caution on all roads, especially rural roads as road crews worked to get around the district.
Mōtū (Waiaua), Tutaetoko, Gault, Pakahi, Otara East, Toones and Waiotahi Valley Rds are closed but Tirohanga is open.
NZTA have advised SH2 Waioeka Gorge is open but down to one lane in parts. Crews are working to clear it today.
A total of 78mm of rain fell on Opotiki over the past 24 hours, MetService meteorologist Tom Bell said, about as much as it typically gets for the entire month of February.
But Forbes had heard up to 127mm was measured in the mountains. A gauge at the Opotiki Wharf showed 170mm fell over 48 hours.
MetService Weather New Zealand: February 12th - 15th
The council activated its emergency operations centre and put out portaloos because the town's wastewater system had broken down.
"It was a little smack, the rain stopped just in time," Forbes told the Herald.
"Quite a few farms went under water, but they came back out again fairly soon.
"Normally we pump 4000 litres an hour [through the wastewater system], during flooding we pump up to 40,000 litres an hour."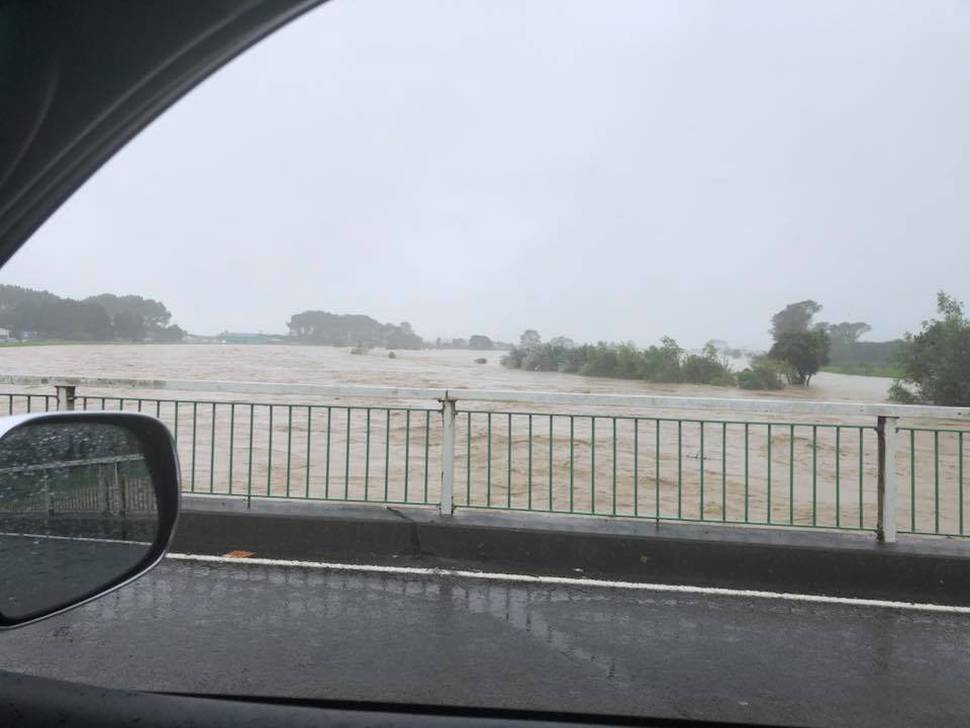 Forbes said the last "good flood" was in 2003. Every year the council budgets for flood damage and puts the money aside if it's not used.
Opotiki's motels were full of stranded truck drivers last night after the SH2 gorge road to Gisborne was closed.
Opotiki District Council reported that the Otara River, which runs through the town, has recorded its highest-ever level.
Today, NZ Transport Agency is warning drivers travelling along SH2 and SH35 of surface flooding and slips.
At least five schools including Opotiki College and three early learning centres closed yesterday.
The Ministry of Education warned Bay of Plenty parents to keep in contact with schools and early learning services due to the severe weather.
Waiotahe Valley School is closed today because of flooding.