A residential Whangarei street went into lockdown with armed police called to intervene after reports of a man with a firearm.
Police resources were stretched as at the same time officers were dealing with a fatal crash north of the city after a motorcyclist and four-wheel-drive vehicle collided this afternoon.
The drama began about 3.40pm in Whangarei after a man was believed to have left a property in Tikipunga with a pistol.
Officers were sent to nearby streets and places it was thought he might go.
About 30 minutes later officers put cordons in place in Charles St and prevented traffic from going in and out.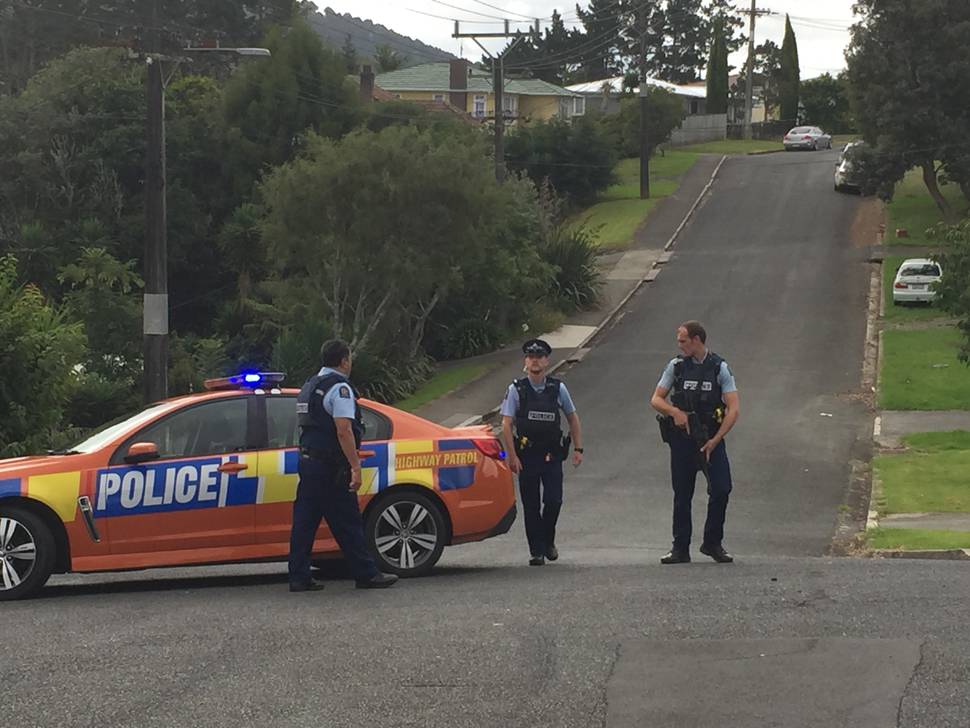 However, one woman took exception to an officer blocking her path, saying she had a daughter in a house up the street and wanted to check if she was all right. After some discussion she was escorted to the house.
Neighbours were out on their lawns or decks watching the action.
The armed offenders squad arrived at the scene at 5.45pm with a police dog and handler arriving shortly after accessing the scene via Eden Terrace, a street overlooking Charles St.
The police negotiating team were communicating with a man but at 8pm he had still not come out of the house under police scrutiny.
A resident on Eden Terrace said while he could not see the house, he could hear the Armed Offenders Squad talking to the man in a house on Charles St using a loud haler.
"They're wanting him to come out with his hands on his head and nothing in his hands."
He could see at least a dozen police cars and the dog handler vehicle between his street and Charles St.
Meanwhile, a male motorcyclist died on Russell Rd, near Whakapara after colliding with a four-wheel-drive vehicle just before 4.30pm.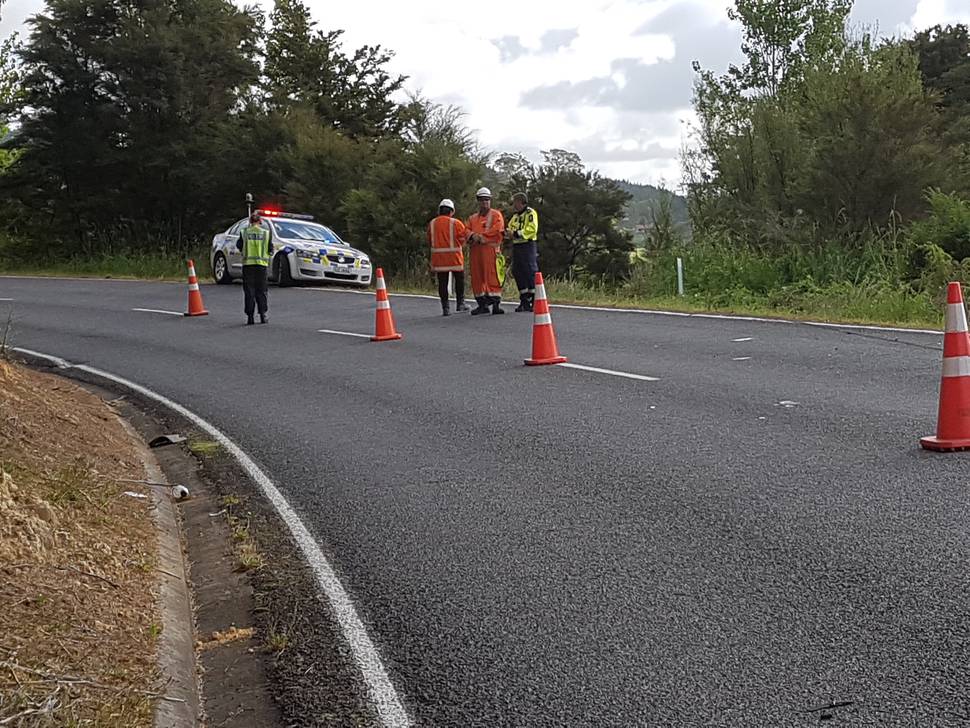 Serious crash investigator Sergeant Barbara Goodwin said two motorcyclist were riding towards Oakura when the collision happened with an oncoming vehicle on a bend in the road.
A male died at the scene while the second rider was not injured. Four people in the vehicle were not injured.
Both vehicles went off the road into a paddock.
Hikurangi volunteer firefighters were at the scene helping police while the road was restricted to one lane.
Both vehicles were to be removed tonight and would be examined as part of the investigation. A kaumatua was to bless the scene.
The fatality was the second in Northland in four days after a 43-year-old man died when the Toyota Prado he was driving flipped on Ninety Mile Beach on Friday night.
Police are yet to release the man's name.
It is the third fatality in the region this year.