A snapshot of a young girl mid-bounce on a trampoline after dinner has won the Herald's summer photo competition.
The photo, by Waikato man Steve Parker, was selected from thousands of summery holiday snaps sent in from around the country.
It depicts his six-year-old daughter Isla May Rose at the apex of a jump on the family trampoline, a staple of Kiwi summers.
Unusually, he's sliced off most of Isla's head, giving the impression she could fly up and out of the picture altogether.
The amateur photographer said the timing was something of a fluke - he normally uses an old Canon 5D Mark 1, but had borrowed his mum's Canon 70D and was playing around on it when he took this photo of Isla after dinner.
In the background can be seen Maungatautari, the family's view from their outdoor table at home in rural Waikato.
Parker likes photographing people but prefers to do things differently.
"Some people try to make sure they're looking at the camera and stay smiling - I never go for that set up."
"It's quite striking. We've printed it ourselves for our photo board. There's something about the clouds too way they radiate out from mountain, in line... It's almost hard to put a finger on why it works."
Herald visuals editor Chris Marriner said the photo was "beautifully composed, proving with its artful amputation that rules are meant to be broken".
"With an almost religious quality our winning photograph captured the freedom of our summer holidays, turning the everyday trampoline bounce into a thing of beauty."
Marriner said it was always a privilege to be invited into Kiwis' summer holidays and this year was no different.
"The standard of entries was very high, the accessibility of good quality smartphones cameras sparking some real creativity from our readers. It was hard to whittle the thousands of entries down to three but our winners really stood out from the crowd.
Third prize winner Fraser Robert had a similiar theme to the others but the execution and technical skill behind it pushed his photo to the top of the pile, Marriner said.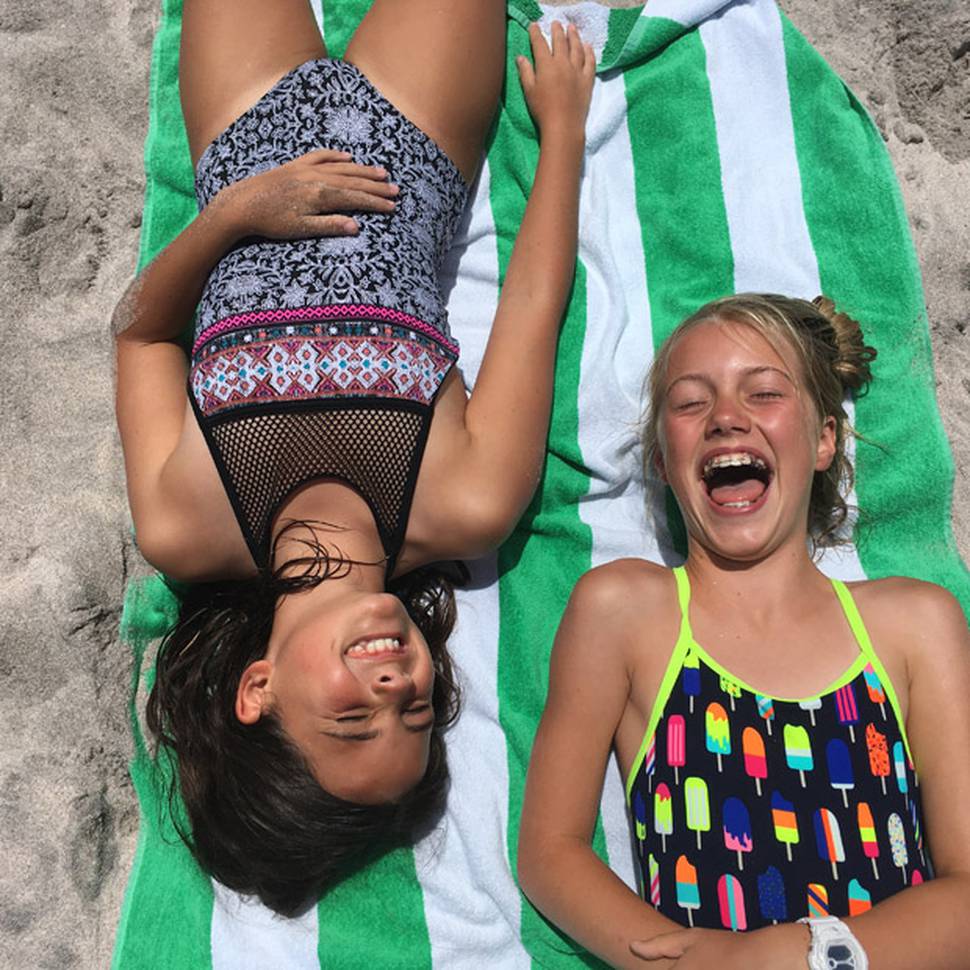 "Caroline Foote's 2nd prize winner showed summer holidays at their best, full of fun and family, and also showed great use of colour."