Rotorua police say they need to figure out how and why a large oak tree fell and killed a local woman, before asking if anyone was at fault.
The police investigation into what caused the tree on the corner of Amohia and Arawa Sts to fall is ongoing.
Yesterday Rotorua police closed the road for several hours to map the scene.
The tree, known as Spencer's Oak, split in two during last Friday's storm, falling on to the Te Arawa House building and across the road, crushing a car being driven by Trish Butterworth, 56. She died at the scene.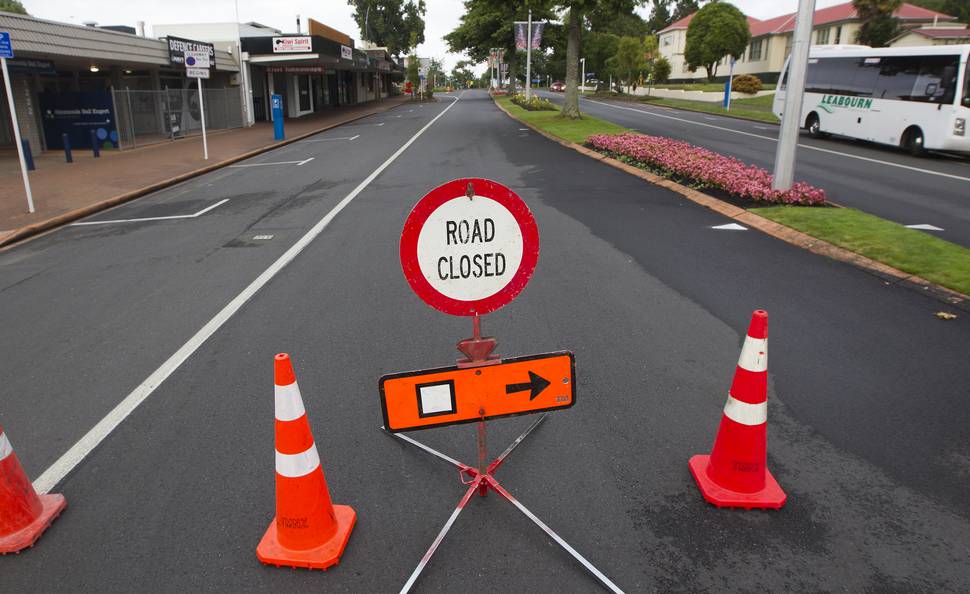 Senior Sergeant Denis Murphy, who works for the police traffic team, said the mapping went well.
"Scene examinations may continue as we carry on through the investigation."
Detective Sergeant Herby Ngawhika said police were working on a fatality inquiry on behalf of the coroner.
"At the moment police are carrying out an investigation into what caused the tree to fall down.
"At the end of the day, we have to determine what actually happened. Once we determine how and why, we have to ask, was anyone at fault."
Ngawhika said police were engaging the help of experts to help with the investigation.
"The information we gather will involve talking to anyone that worked on or had an involvement with the tree."
Rotorua Lakes Council acting chief executive Craig Tiriana last week told the Rotorua Daily Post a February 2017 report recommended annual inspections and found no major issues with the tree, which was more than 150 years old.
He said following concerns from a local tree specialist about bracing in the tree, another inspection was done by the council's regular contractor and in late September/early October bracing was replaced and some branch reduction was undertaken.
Tiriana and Rotorua mayor Steve Chadwick said the council would co-operate fully with any investigation into what they called a "tragic accident".
Police are asking anyone in the area at the time or who witnessed the event to contact them on (07) 348 0099.