A skydiving veteran of 25 years is calling the death of a tandem skydiver a rare occurence.
Skydiving was one of the safest outdoor adventure activities you could do, Skydive Auckland chief executive Tony Green, a frequent skydiver of 25 years said.
His comments follow the death of a tandem skydiver at Lake Wakatipu on Tuesday at 1.40pm.
An instructor and his passenger hit the lake after getting into difficulty, sparking a frantic search by boats and aircraft.

The instructor was found during the search operation but his passenger was not yet found and presumed dead.
"If you think about it if you rate it to any other sport, it is actually one of the safest outdoor adventure activities you can do.
"With horseback riding and whitewater rafting we don't come close to their statistics."
All skydiving incidents were reported under two organisations, through the New Zealand Parachute Organisation and New Zealand Parachuting Industry Association which were under the umbrella of the Civil Aviation Authority, he said.
Green said he had no "clue what may have gone wrong" to cause the skydivers to crash.
"It's something I've been doing for 25 years and to be honest if managed correctly the risks are very low.
"We have good equipment and great procedures. I don't agree it is a perceived risk the volume of quantity compared to the amount of incidents and accidents, it is very low."
His company would do over 20,000 successful skydives a year, he said.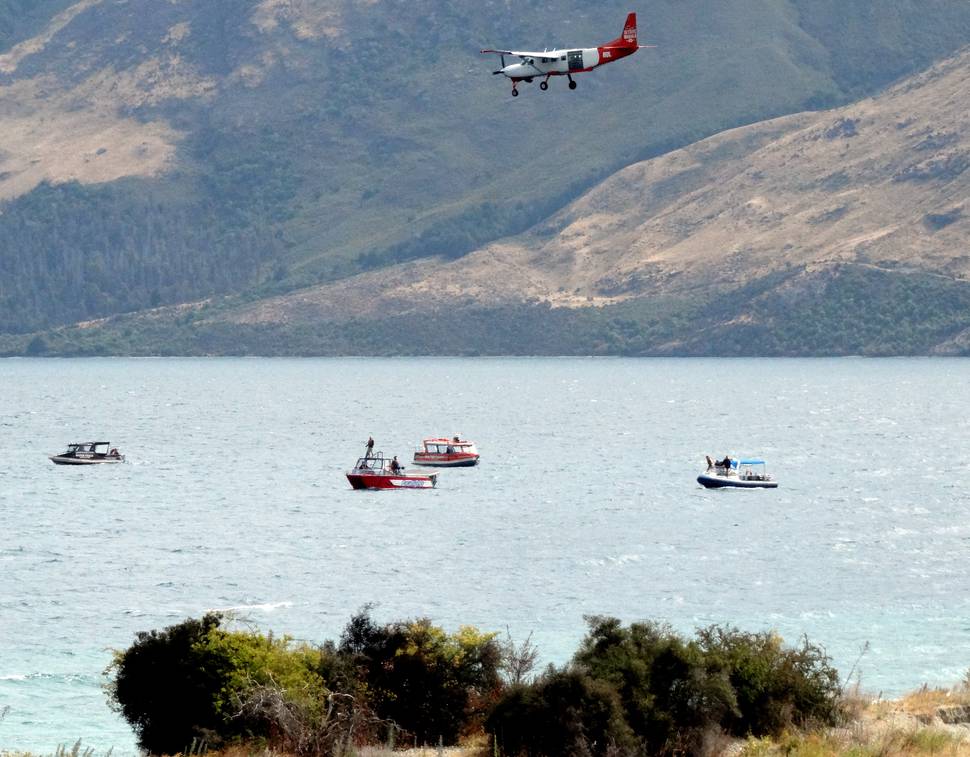 The death at Lake Wakitipu had not deterred Green from continuing to enjoy the sport.
Any accident in skydiving became sensational thanks to the media, he said.
"With a skydiving accident where someone breaks their leg it makes the front page of the news, but on the skifields they cart them off with broken legs or arms three or four times a day.
There was "well over" 100,000 skydives completed safely in NZ a year.
He said it was uncommon or rare to have any form of accident in the sport.
In reponse to a question asking how to best to deal with a dangerous situation Green said "Don't put youself in that position".
Until the investigation was carried out no one could provide insight on what went wrong, he said.
A Skydive Abel Tasman spokesman said he was not prepared to comment on any matters relating to skydiving as an investigation into the fatality was still under way.