A major Waikato police operation targeting drug dealers has uncovered a criminal group selling drugs from children's sandwich packets.
Thirty people have been arrested and are facing a total of 87 charges for serious drug offences after search warrants were carried out at 14 properties across the district since Monday, December 4.
During these searches police seized 80 tinnies of cannabis from one Hamilton property that were packaged in the same plastic bags used by the organised criminal group to provide sandwiches to schoolchildren.
Another property which was located by a kindergarten was found to be used for drug dealing and housed an illegal shotgun.
Those arrested face charges relating to dealing methamphetamine and cannabis, firearms offences, and offences involving stolen property.
They have appeared over the past week in Hamilton District Court.
Detective Sergeant Kristine Clarke, head of the Waikato Organised Crime Team, said the operation established a very clear link between gangs and the distribution and sale of drugs.
"During these search warrants we visited properties with prominent gang regalia displayed, where police believe drugs were being sold from. Members from various gangs are among those arrested."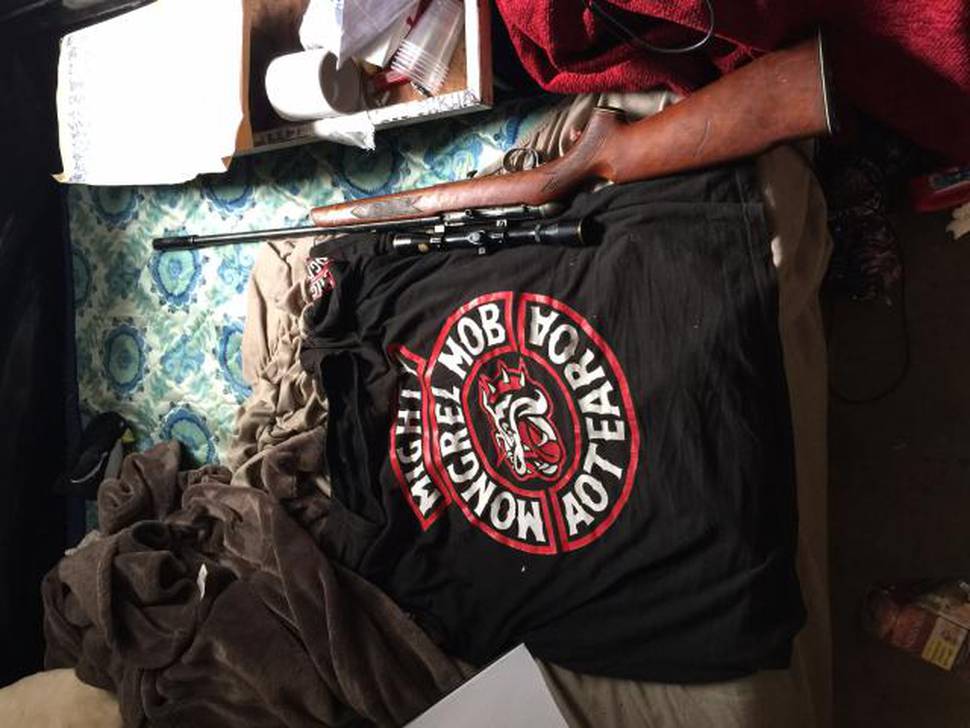 She said the community had concerns for children who were living in an environment where methamphetamine and cannabis was being sold openly from their homes and that Police Child Protection Teams would work alongside Ministry for Vulnerable Children, Oranga Tamariki, to ensure the ongoing safety of these children.
Detective Sergeant Neville Ross, head of the Waikato's Major Crime Team, expressed concern about the three illegal firearms recovered from the alleged drug dealers' properties.
"No good can come from drug dealers and gang members being in unlawful possession of firearms.
"In many cases we have found they are used for protection and intimidation which puts innocent lives at risk, including children."
He said the main aim of the operation was to help the Waikato community feel safe.
"Police are hopeful the operation will have a positive effect in reducing drug-related harm in the community.
"The impact of any ongoing supply of methamphetamine on a community results in huge social harm, negative health implications and financial harm, particularly to drug users and their families.
"We want to help people get away from the cycle of drug addiction and we urge them to seek assistance from police or the many social agencies available for help."