Kiwi supermodel Rachel Hunter has given back to the organisation which cared for her mother in her last days by being the public face of its latest campaign.
Hunter stars alongside a patient in the latest hospice appeal released by Hospice North Shore, Hospice: The Cause is Dying.
Hunter's mother, Janeen Phillips, was in the care of the North Shore hospice when she lost her battle with cancer in May this year surrounded by her family.
"I wanted to give something back to this amazing cause," Hunter said.
Hunter, through her own experience, emphasised that the hospice was not "just a place" but provided wrap-around care for the terminally ill and their families and urged Kiwis to support their local service.
"Hospice helps you live every moment. Hospice is not just a place and it's not just a place with doctors and nurses in it," she said in the video.
"Hospice is a whole service that wraps you and your family with lots of love care and support. Cultural support, volunteers, specialist therapy, spiritual care and social work. It comes to your home and offers physical, emotional and spiritual support.
"It's there for families long after their loved one has died - and it would not be possible without the thousands of volunteers and donors which keep hospice alive."
Hospice North Shore chief executive Jan Nichols said the campaign was needed because of the increasing costs and the growing need faced by hospices around the country.
The combined populations of North Shore and Rodney were among the fastest growing in New Zealand and people were living longer and had more complex symptoms, requiring a higher level of specialist care, she said.
Hospices in New Zealand were facing increased costs and a shortage of skilled palliative care nurses, family support professionals and doctors.
The video, released this week, also coincided with tomorrow's official opening of the Warkworth Wellsford Hospice's new caring centre, Tui House.
General manager Kathryn Ashworth said the new purpose built facility, which had been 10 years in the making, would enable the Warkworth Wellsford Hospice to keep pace with the growing need for care as the local population grew and aged.
It was designed specifically for the rural community, she said.
"A lot of people in rural communities can feel quite isolated and feel like they are the only one with their condition. They can struggle to get the support that they need."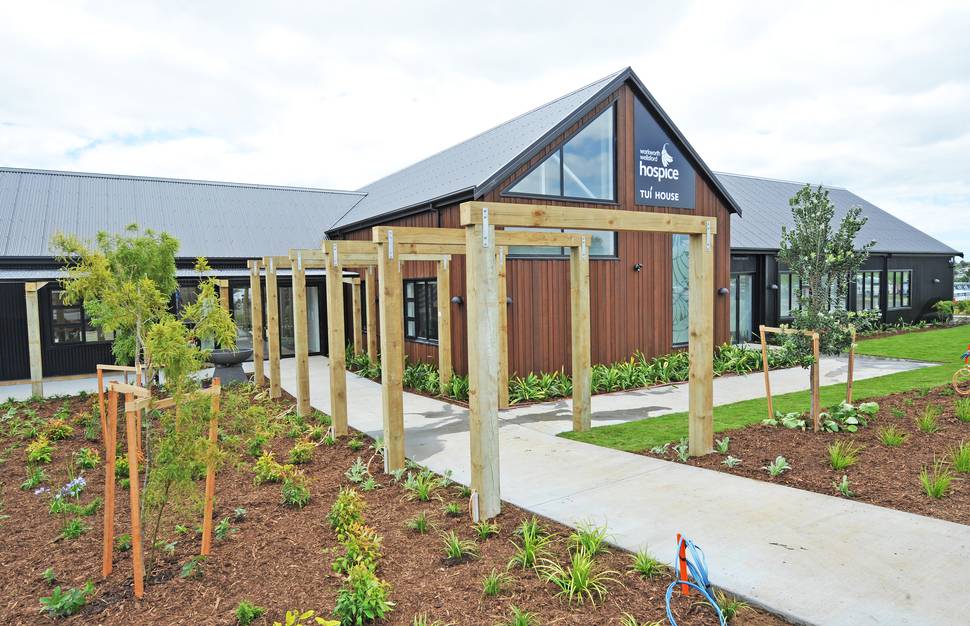 That support was now readily available in their community thanks to Tui House which provided outpatient care and support groups, she said.
The building had been inspired by Maggie's Centres in the UK and was designed to feel homely rather than clinical with people walking straight into a kitchen area rather than a traditional reception.
"It's about providing a little safe place that is normal life. Our patients are not disabled or sick, they are just dying."