An elderly man remains in intensive care at Palmerston North Hospital after the truck he was driving plunged 12m down a steep bank.
It's understood he was thrown from the cab of the fertiliser truck as the vehicle tumbled.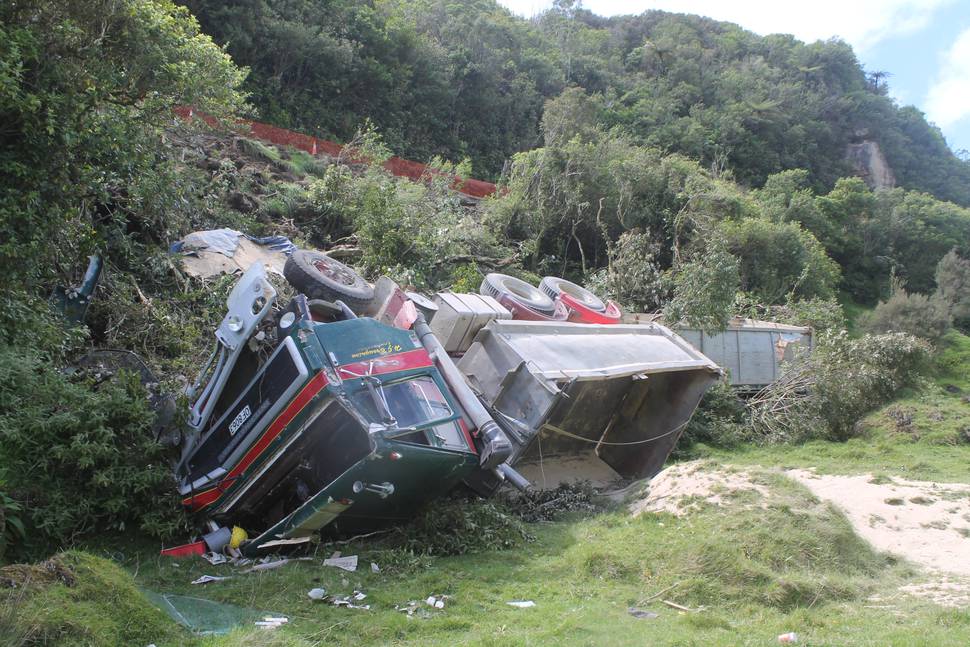 The 73-year-old truck-and-trailer veered off the Waitahora Rd, on the western side of Puketoi Range, on Wednesday afternoon in the Manawatu-Whanganui region of the North Island.
The accident occurred on a remote stretch of Waitahora Rd, about 10km beyond Waewaepa Station. At this point the narow, gravel road winds around a bluff.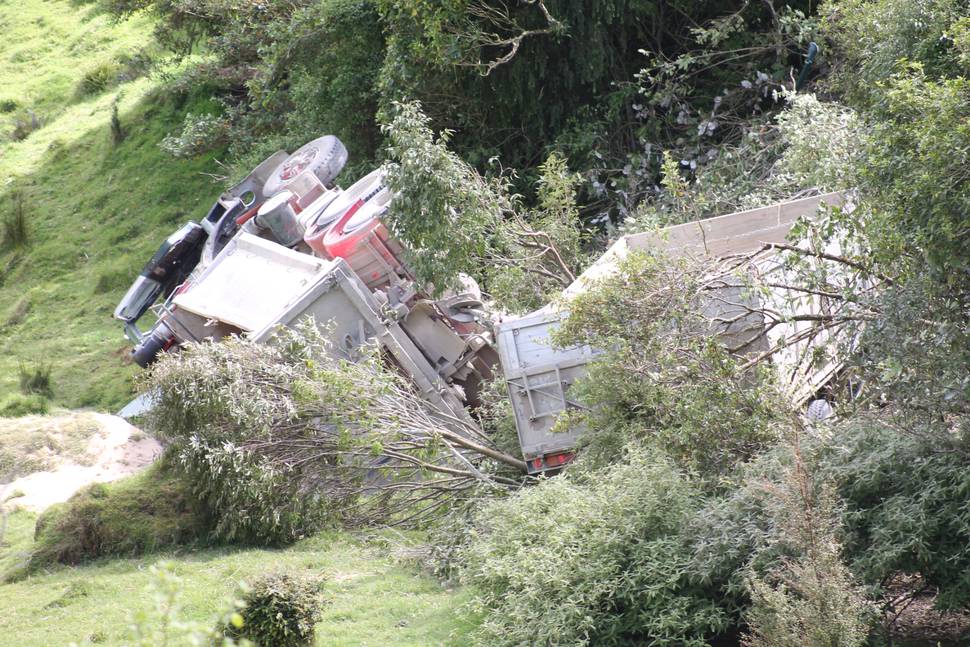 Police, fire and ambulance were all alerted to the accident about 4.45pm and the Palmerston North Rescue Helicopter was sent at 5pm.
The man suffered multiple injuries when he was ejected from his truck, a Philips Search and Rescue Trust spokesperson said.
He was stabilised at the scene and airlifted to Palmerston North Hospital.
A spokesperson for Palmerston North Hospital said on Thursday morning the man was in intensive care in a stable condition.
The police commercial vehicle safety team is investigating the accident.