A woman who was stranded on rocks above the raging Huka Falls after losing her kayak and paddle was experienced and well-equipped, police said.
Dozens of onlookers watched on at the popular tourist spot on Monday as the female kayaker and a companion headed into the churning water.
Sergeant Shane McNally of Taupo Police said the kayaker had the right equipment and knowledge but made a mistake at the chute entry and ended up on the side of the river unable to get out without help.
Video of the incident shows the kayaker unable to right her kayak.
She eventually swims free but then is stranded at the side of the rocky passageway through which Huka Falls shows. In order to pull herself up onto the rock, she has to let go of her boat and paddle.
McNally said it was not uncommon for experienced kayakers to tackle Huka Falls and this kayaker had done it before.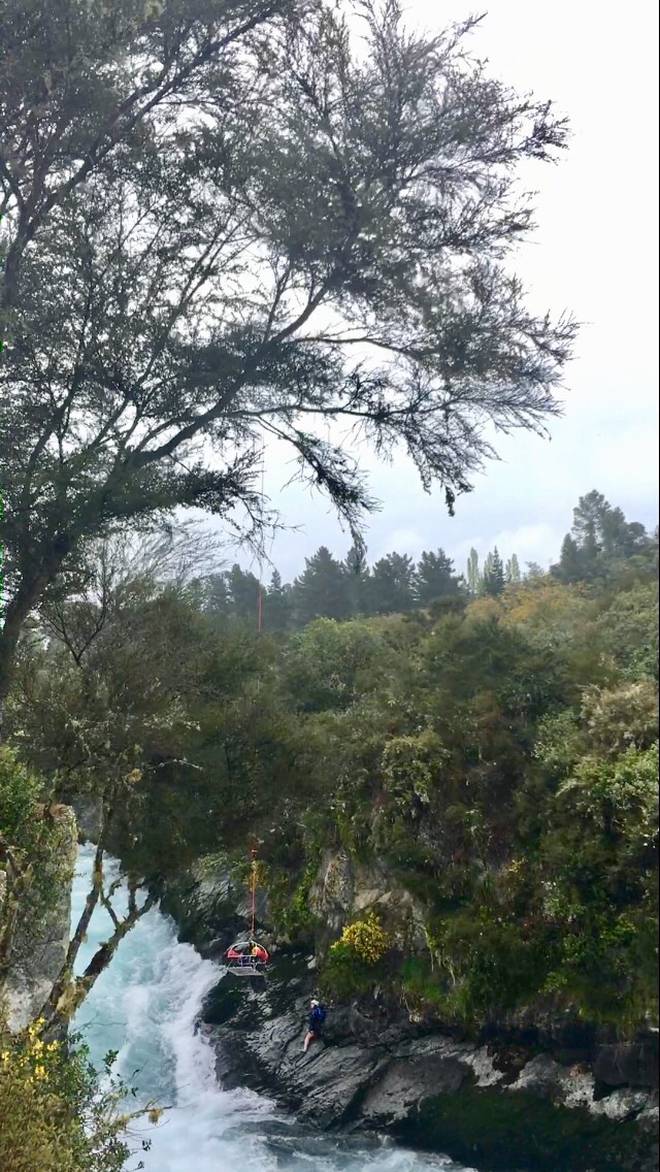 The Waikato River was running at a lower than usual flow on Monday.
He said the kayaker was not in any immediate distress but was stranded on the rock.
Bystanders rang 111 and the Greenlea rescue helicopter lowered a Ruapehu Alpine Rescue Organisation member on a long line with a basket for the kayaker to get into.
The flight time for the entire rescue was only 18 minutes, McNally said.
"It was a very quick and well-timed operation."