Many parts of the country are experiencing a cold, wet start to their Sunday with heavy rain warnings and the risk of thunderstorms forecast.
The heaviest falls are currently hitting the ranges of Nelson west of Motueka, with over 100mm of rain falling overnight.
Moderate rain conditions in the Kaikoura Ranges and around North Island's Bay of Plenty are expected to peak later this morning.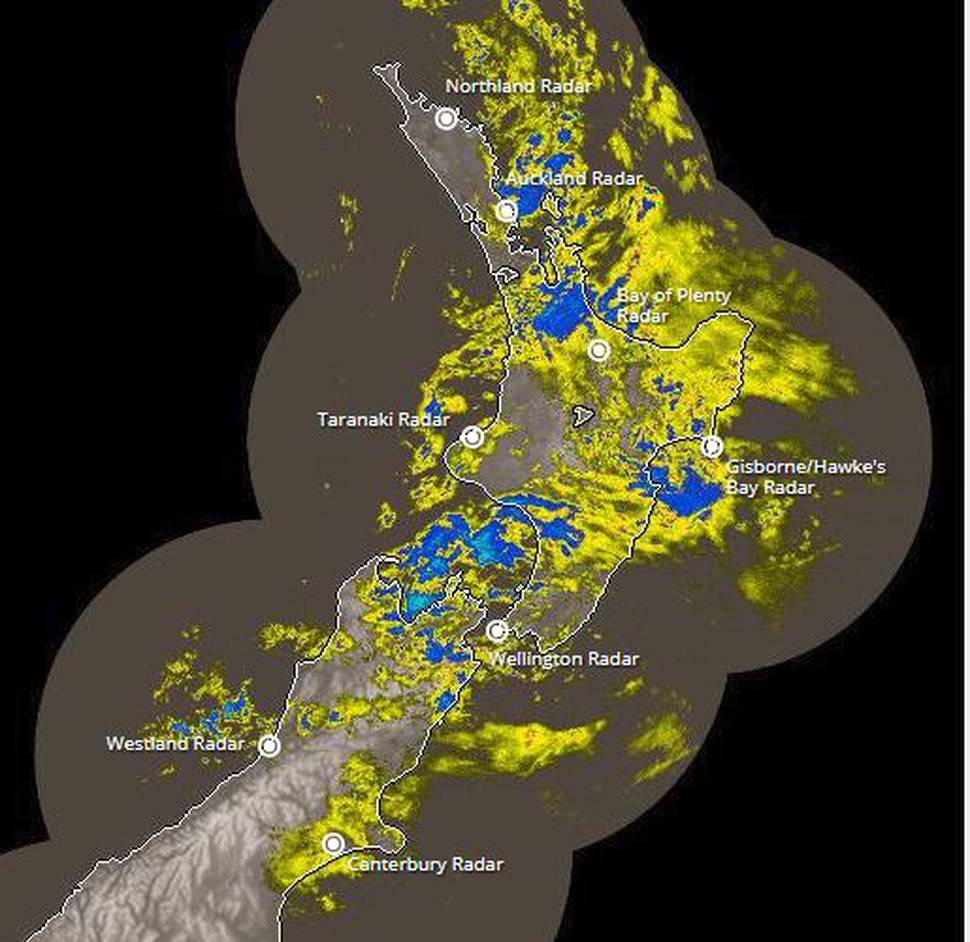 MetService issued a heavy rain watch for parts of the central North Island and upper South Island including Waikato, Bay of Plenty, Rotorua, Tongariro National Park, Mt Taranaki and coastal Kaikoura, through to Monday.
Early rain in the upper North Island is likely to become heavier later this afternoon, with a chance of thunderstorms in Auckland, Waikato, Taranaki, Whanganui, Coromandel Peninsula and the Bay of Plenty.
Strong winds up to 35 knots are also on there way for the Manukau Harbour, Waitemata Harbour, Hauraki Gulf, and the area from Bream Head to Cape Colville.
A MetService spokesman said he wouldn't be surprised if some Northland areas did experience some flooding due to how saturated the area is.
The lower South Island looks like the place to be today, with mostly sunny weather about Southland and inland Otago, with a touch of high cloud possible and easterly winds.
Showers are set to ease in northern and eastern parts of the South Island from later this afternoon, with most of the country's heavy rain warnings due to subside by Monday.