Accelerant was used in a suspicious Hamilton fire, says a neighbour.
The occupants remained oblivious until newly installed smoke alarms sounded and the owner scrambled for a garden hose to douse the flames until firefighters arrived.
The neighbour, who declined to be named, said several people lived in the house on Ohaupo Rd/State Highway 3, the main road into the city from the south.
The woman said she approached the owner shortly after the 7.35am fire and said he told her that petrol was poured around the outside of the house.
Detective Sergeant Terri Wilson said whether accelerant was used would be determined by fire safety officers at the scene.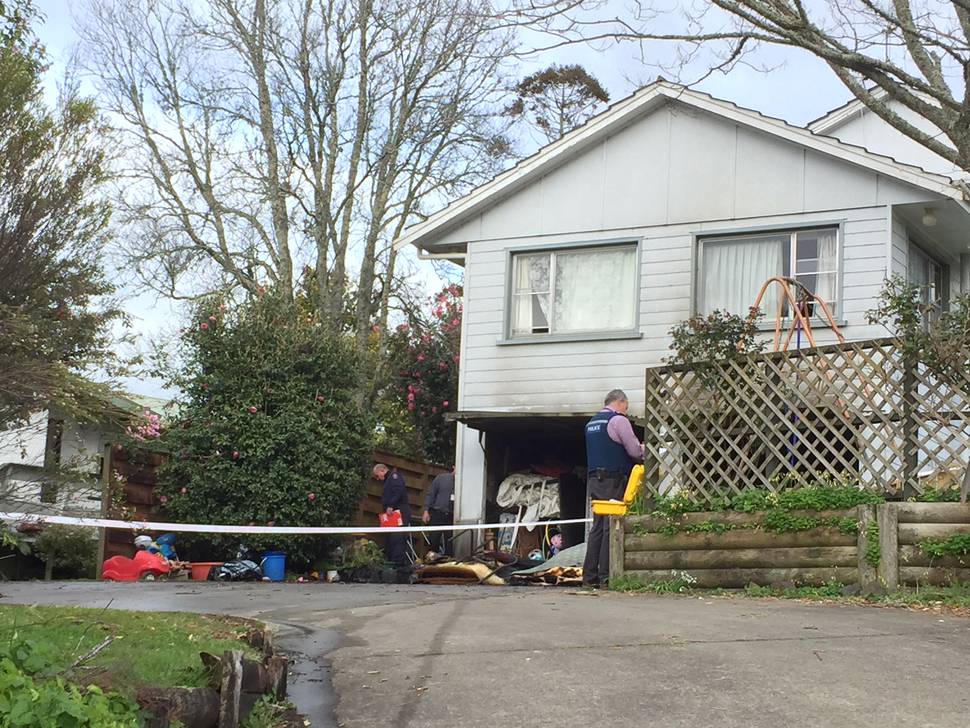 "The experts are here at the moment so it will be up to them to determine that and once we get some analysis done, if there is an accelerant used, then we will know about that," Wilson said.
Waikato fire safety officer Kevin Holmes said the family were alerted to the fire by smoke alarms, which had been recently installed in the garage.
Wilson said when emergency services arrived, the occupant was putting out flames with a garden hose.
"The fire was extinguished but there was smoke coming from the garage area. The occupants were home at the time of the fire and are being spoken to by police."
Evidence of where the flames and smoke engulfed the garage are tattooed on the property, smoke damage clearly visible right up to the windows on the top story.
Charred items from inside the garage are also splayed on the driveway.
Two or three people were home at the time of the fire. Nobody was injured, Wilson said.
Holmes will today investigate the cause of the fire.