Two men who tried to stop a getaway car after a shoplifting incident in Rotorua Central have been thanked for their heroic actions.
Kevin Page and Ray Holmes stood in the path of a car as it left a carpark on Saturday afternoon. The car, driven by a man, had a woman inside who was being chased for stealing items from Bed Bath & Beyond.
The two men, who didn't know each other, motioned for the car to stop when they heard a woman yelling "stop that girl".
The car slowed down about 2m-3m away from the men, but it then "gunned it", speeding straight towards them, the men said.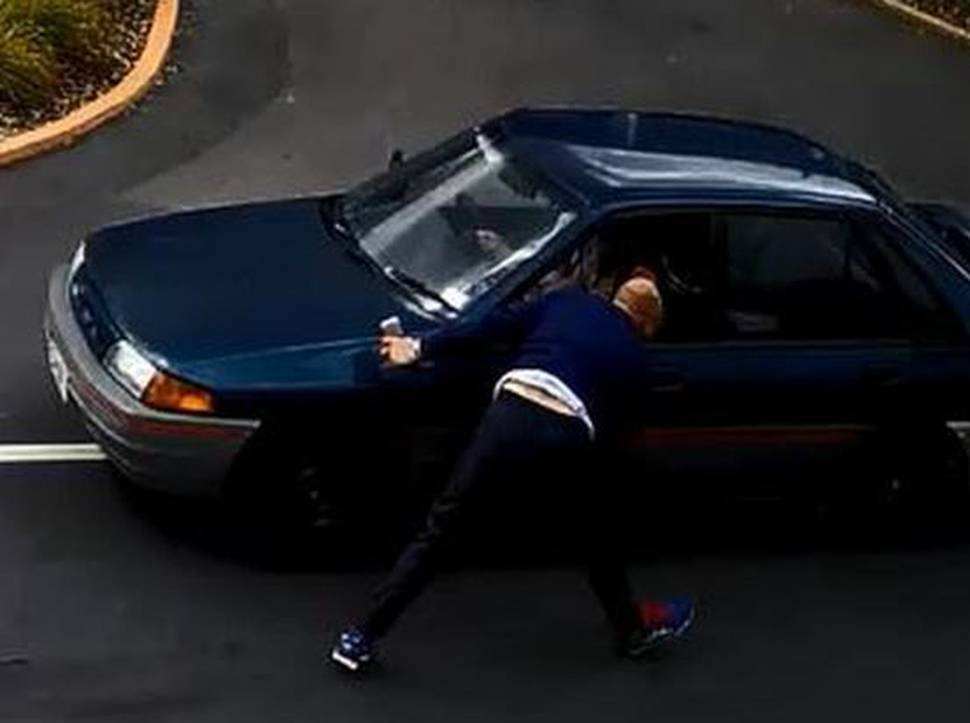 Mr Page turned and was hit, with his ankle and foot run over, resulting in his now being on crutches and sporting a swollen and bruised foot.
Mr Holmes jumped on to the front of the car, managing to get a finger grip underneath the bonnet to hold on.
He stayed on for about 15m before the driver slammed on the brakes, shaking him off. As he fell Mr Holmes sprained his ankle.
Staff members from Bed Bath & Beyond called the two men to the store yesterday to officially thank them in person and give them store vouchers as well as meal vouchers for Urbano restaurant.
Carlene Barry said they were grateful for what the men did.
Sarah Collier said it was always helpful when members of the public helped store workers but the two men deserved special thanks for what they did.
Mr Page said the gifts were not expected and they were grateful - before commenting he would give the vouchers straight to his wife because her hairdressing appointment was cut short on Saturday as a result of his actions.
Mr Holmes said his phone hadn't stopped ringing since he appeared in the newspaper, with people giving him stick for being the next "Bruce Willis".