A handheld gadget used to scan for diseases in the sci-fi series Star Trek could soon become reality, with a new Kiwi study targeting our high rates of skin cancer.
In New Zealand, where skin cancer rates are four times that of the UK and US, one person dies from the disease each day on average.
While five-year survival rates for patients diagnosed early was around 98 per cent, this dropped sharply to just 16 per cent for advanced cases, making early diagnosis critical.
A group of researchers have now conceived a smarter, faster way to diagnose suspicious lesions.
The team of doctors and scientists will work together in the University of Auckland's Photon Factory and in clinics like Middlemore Hospital's See and Treat to create a new device, based on a combination of advanced photonics and sophisticated data analysis.
"We're developing a handheld device that you can use to can scan your body for different types of skin cancers," Photon Factory researcher Dr Michel Nieuwoudt said.
"It incorporates an invisible laser and the latest technology, so that it will more accurate than any other method used so far."
Such a reliable, non-invasive option would offer clinicians an alternative way to diagnose those patients opposed to biopsies.
"Advances in photonics - the technology of manipulating light - is allowing us to achieve some amazing things for human health," said Professor Cather Simpson, the Photon Factory's award-winning director.
"We hope to create a completely portable, hand-held device that uses light to look at a bit of skin or a worrisome mole and tell you whether it's something you need to see a doctor about."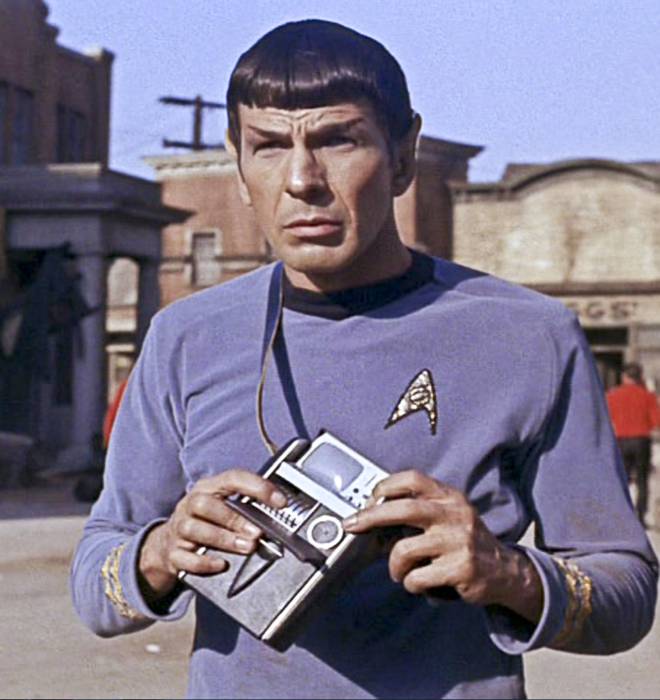 The project has been backed with a million-dollar grant from the Government's Endeavour Fund for research.
Simpson likened the concept to Star Trek's medical "tricorder", which was used by doctors in the cult TV series to scan their patients.
"How cool is that?"
She said skin cancer rates shouldn't be something for New Zealand to be a "world leader" in.
"Our ambitious goal is to be world leaders in early detection and diagnosis of skin cancers.
"We will succeed when we have better health outcomes for all New Zealanders."
Kiwi innovation to boost laser technology
Meanwhile, Simpson is leading another project, awarded an $11.8m Endeavour Fund grant to unlock the potential of new laser technology.
Ultrafast laser processing of materials exploits the ability of brief pulses of light - pulses much shorter than a billionth of a second long - to sculpt materials with amazing precision, to create designs and structures that can't be manufactured in any other way.
Today, basic laser cutting and 3D printing technology can be found in hundreds of small manufacturing companies, workshops, garages and schools.
While improvements and falling costs have made basic fibre lasers much more popular, there's much more room for innovation.
Ultrashort laser pulses pack their energy into an extraordinarily short time to generate very high peak powers.
Because of this, ultrashort pulses can used for just about anything, from metals, semiconductors and plastics to bones, diamond and explosives - and with high precision and little collateral damage.
But there are big disadvantages, too.
These ultrashort pulsed lasers tended to be inefficient at cutting, expensive and sometimes not user-friendly - factors which had proven barriers to widespread industry uptake.
Simpson and her team think they can tackle this problem by using the photons in a laser pulse more effectively, rather than just trying to squeeze more of them in.
"We have unprecedented control over the spatial and temporal shape of our laser pulses, and that will let us improve efficiency and quality by being clever rather than by just turning up the power."
Simpson and her colleagues believe their world-class research has the potential to boost capability, and point the way to a new generation of easy-to-operate, light-based tools.
These might be used for everything from gas-sensing to laser-sorting the sperm of dairy cattle - something Simpson's spin-off company Engender Technology aims to bring to the artificial insemination industry.
She saw the project as a rare chance to make a potentially huge impact on technology.
"Our goal is to make New Zealand innovations limited only by what New Zealanders can imagine, not by the tools - the laser cutting, welding and 3D printing instruments - needed to achieve them.
"We hope to use our knowledge of how to manipulate laser light to achieve this ambitious goal."