A nurse police suspect of giving a woman a lethal dose of insulin in hospital has told an inquest she "did not inject her".
Heather Bills, 64, died at Middlemore Hospital on January 2, 2013, six weeks after she was badly burned in an explosive house fire.
It was later discovered that she suffered a suspicious and massive hypoglycaemia-related cerebral injury.
Three medical workers have been listed in police documents as suspects in the still-open investigation.
On the evening of November 22, 2012, Bills was pulled from the blaze after neighbours braved the inferno to rescue her from an upstairs room of her Orakei, Auckland, home.
She was then treated at the National Burns Centre and intensive care (ICU) as her condition improved at Middlemore. The fire was deliberately lit and she suffered burns to 35 per cent of her body.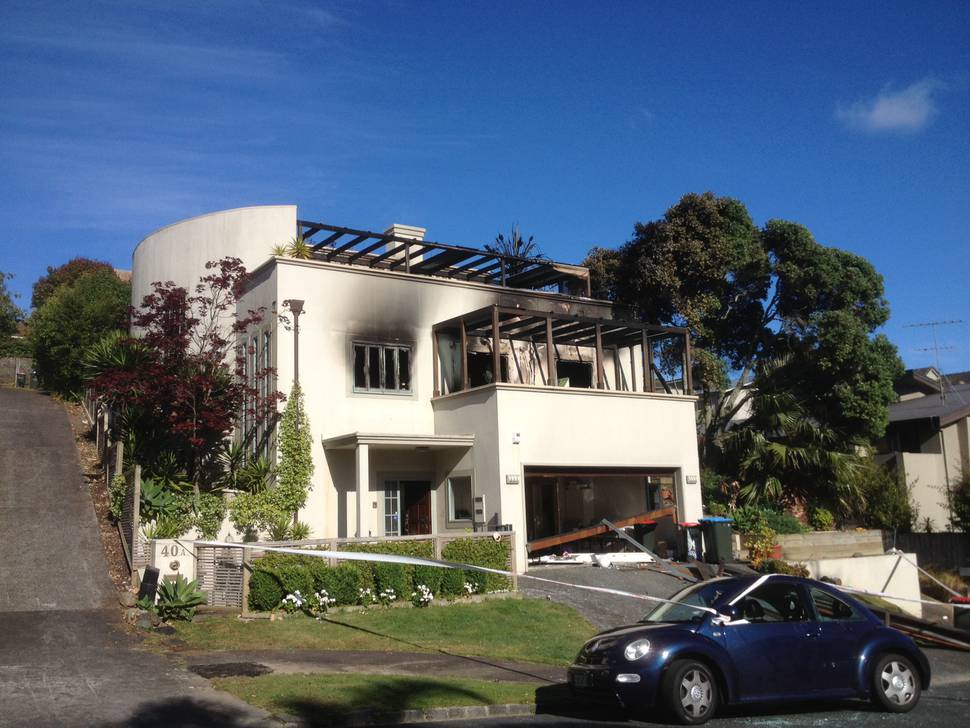 Bills' health then quickly deteriorated on December 26-27, confusing doctors trying to save her.
It became clear after an investigation that her death had been a result of higher levels of insulin in her body.
Heath care assistant and qualified nurse Sharon Connors, 62, worked a four-hour shift from 7pm to 11pm on Boxing Day, 2012.
She was working because of a staff shortage at Middlemore and was Bills' watch (someone designated to keep an eye on a high-risk patient).
It was the first and last time she would met Bills.
The nurse was later listed by police as a suspect.
"I was not informed that she had suicidal tendencies, and I was not informed anything about her past. If I had been told this I would have been much more alert and paid much more attention," Connors told the court.

Connors said she was sitting in Bills' room reading magazines and solving puzzles.
When asked by Todd Simmonds, counsel assisting the coroner, if she would've read and played games had she known Bills was a suicide risk, she replied she would have, but may have been "sitting closer" to her patient.
"During my shift with Heather, I did notice that the machines were beeping," Connors said.
"The beeps appeared normal, so I did not see any need to raise an alarm or call other staff for help. If a machine is beeping it is when it is showing something out of the parameters, but they will often right themselves."
She said if she'd recognised the sound as an alarm she "will always call for help".
"My recollection of the shift that evening was that it was dull and boring," Connors said, adding "time stood still" and she was happy her shift was just four hours.
"This is not through any lack of interest, or caring or watching Heather, but more because I had to be in a plastic gown and gloves at that time," the assistant said.
Connors told the court she was "not involved in any way with the death of Heather".
"I did not provide insulin to someone to inject her, and I did not inject her," she said.
Bills' daughter, Michelle Maher, questioned Connors about the contradiction which arises from a nurse's witness statement.
The statement of evidence reads that the nurse could "hear beeps from machines going off in Heather's room".
The nurse, who has interim name suppresson, was also listed by police as a suspect.
"The beeps were loud enough to be heard from the corridor," the nurse's evidence reads.
"There was no way that anyone could miss the beeps from inside the room."
The machines are designed to increase in loudness if the problem with the patient is not rectified.
"When I got to Heather's room I found that Sharon, the watch, seemed oblivious to the fact that three of the machines were beeping," the nurse said, adding that Bills' oxygen valve was not connected and her oxygen levels were low.
Connors, however, told the court she couldn't recall the beeping being of concern.
"I can't remember, machines do make noises ... but that [the nurse's description] sounds terrible," she said after having the nurse's evidence put to her.
"I didn't seem concerned about Heather, I'm sure if there was anything untoward I would've rung the bell," Connors said.
Heath care assistant Nirmala Salim, the third police suspect, took over from Connors at 11pm.
"Connors, told me that Heather was well, comfortable and sleepy. She did not mention anything to me about alarms on the monitors going off earlier in the evening," Salim told the court.
Bills then woke and began to "moan and groan", Salim said.
"I noticed that her heart rate reading was abnormal, and that her heart rate was raised. I asked her what was wrong but she did not answer me."
Salim then rang the nurses bell about 11.15pm, and the nurse came to the door.
"She told me that usually the patient is like that. I told [the nurse], 'no', the heart rate is a little high, that I could not take responsibility for that, and so she said she would be back in a few minutes," Salim said.
"After 10 minutes, I saw that Heather was getting worse and her pulse was going high, and she was still unresponsive."
Bills' pulse began to fluctuate, Salim said,
"I could tell she was different and I was concerned that something was wrong," she said.
Salim rang the emergency nurses' green bell at about 11.30pm.
Bills heart rate had spiked to 145 beats per minute.
Over the next few hours Bills suffered a "catastrophic" deterioration, as doctors desperately tried to diagnose what was wrong.
It was not until the next morning that doctors discovered insulin had "been introduced to the body from the outside".
Salim, who had cared for Bills once prior to that night, said she did not know anything about Bills offering money to nurses to help her die, and was not involved in her death.
The coroner's inquest before chief coroner Judge Deborah Marshall continues in the Auckland District Court to determine the source of the insulin.
WHERE TO GET HELP:
If you are worried about your or someone else's mental health, the best place to get help is your GP or local mental health provider. However, if you or someone else is in danger or endangering others, call police immediately on 111.
OR IF YOU NEED TO TALK TO SOMEONE ELSE:
• LIFELINE: 0800 543 354 (available 24/7)
• SUICIDE CRISIS HELPLINE: 0508 828 865 (0508 TAUTOKO) (available 24/7)
• YOUTHLINE: 0800 376 633
• NEED TO TALK? Free call or text 1737 (available 24/7)
• KIDSLINE: 0800 543 754 (available 24/7)
• WHATSUP: 0800 942 8787 (1pm to 11pm)
• DEPRESSION HELPLINE: 0800 111 757