A police forensic team is at a house in Mamaku that is being searched in connection to the disappearance of James and Raymond Fleet.
Staff in white boiler suits and police detectives are at the house on the coroner of Tarena St and South Rd opposite Mamaku School.
James, 25, and Raymond, 51, have been missing for more than a week after James left his grandmother's house, where he was living, on Monday night last week leaving his shoes, wallet, car and keys. His uncle Raymond went missing around the same time.
The Rotorua Daily Post spoke to a woman who owned the house where the police are at today. The woman, who didn't want to be named, said police went to the property this morning.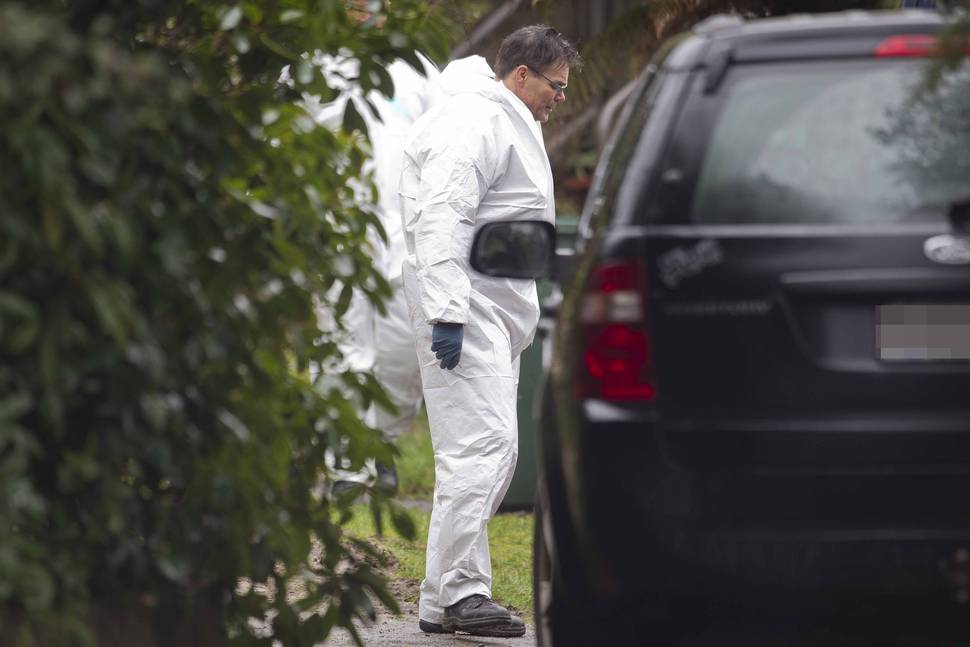 She said she was happy for the police to search the house if it would help find the missing pair.
She said Raymond, James and other members of the Fleet family would often visit the property.
"This whole [disappearance] is just so out of character. Ray would go on his tiki tours but never without his car."
A police media spokeswoman told the Rotorua Daily Post the search of the house was part of the police's ongoing investigation and there was nothing further to release publicly at this stage.
Meanwhile, Mamaku School principal Gary Veysi said police went to the school this morning to let them know they would be at the property over the road carrying out inquiries.
Mr Veysi said they had decided to close the blinds in the classrooms today to ensure the children stayed focused and were not distracted by the police activity outside.
He said the school had already put processes in place to ensure the children were being well supported, including contacting the Ministry of Education and using their in-house social worker.
"It is a bizarre set of circumstances that we are in. We have got lots of kids who know them, are connected to them and are related to them. They are handling it really well and we are trying to keep them focused on their learning."
Mr Veysi said the children were his priority.
"We need to let the police do their job so it is just making sure there is support for families and kids. In a village of this size, a lot of people know each other and you get a lot of rumours and that doesn't help the situation."
Police announced yesterday they were treating the case as suspicious and were concerned for the pair's wellbeing.
Police have asked anyone with any information to contact police on (07) 349 9400 or anonymously call Crimestoppers on 0800 555 111.
Descriptions:
- Raymond Joseph Fleet, 51, is Caucasian, of thin to medium build and is 175cm tall
- He has a receding hairline, with short brown hair and a moustache
- He has hazel/green eyes and has a tattoo of a bird on his back
- He usually works driving trucks
- It's not known what clothes he might be wearing
-James David Fleet is Caucasian, of medium build, with thick wavy dark brown shoulder length hair
- He is 172cm tall, has hazel/grey eyes and has tattoos along his right arm of crossed rifles under a "Codys" symbol and a dragon-looking tattoo down his right forearm to his hand
- He was last seen wearing a dark coloured hoody and grey track pants
If anyone knows of the men's whereabouts, police would appreciate information which could assist their ongoing inquiries