Trade Me history and home-built target red flags before killings.
Quinn Patterson bought firearms on TradeMe and was selling accessories for military weapons right up to the day of his death.
The online auction site confirmed the trades - made by the man who shot and killed two women at his Northland property, before he later died at the scene - last night after inquiries by the Herald on Sunday linked him to a TradeMe account offering police tactical or military-style weapon accessories.
The revelation adds to mounting pressure on police to reveal what they knew - and whether there were warning signs they should have spotted.
Investigating officers are refusing to answer a series of questions about their dealings with Patterson - even as the Police Association yesterday suggested "alarm bells" should have gone off.
Neighbours have told the Herald on Sunday of an arsenal of weapons Patterson had accumulated - including "semi-automatic" guns - and that a former police officer who lived in the area told residents to "be wary" of the man prior to the shooting.
Friends of Patterson have said his armoury included rifles, shotguns, handguns and grenades.
And yesterday it also emerged that police had visited Patterson's home last month after receiving information about the construction of a "small, possibly illegal structure" that had been built.
An officer visited the property, was told it was used for target practice, and left satisfied it was a "tenancy matter that required no further action".
On Wednesday, Patterson shot dead property manager Wendy Campbell and her daughter Natanya when they went to the Northland rental home with contractor Jeff Pipe to carry out repairs. Pipe was wounded but escaped, and is now at home recovering. Yesterday, detectives were at Pipe's waterfront home.
Patterson's online trades included selling parts synonymous with sniper rifles and fittings for an AK47 which would allow a shooter to rapidly swap out a magazine full of bullets with the flick of a finger.
There was also a shotgun stock which would create a pistol-grip weapon and a fitting to which laser and optical sights could be fitted.
TradeMe's head of trust and safety Jon Duffy said: "What has unfolded in Northland sounds horrendous. It's a terrible situation for the victims and their families."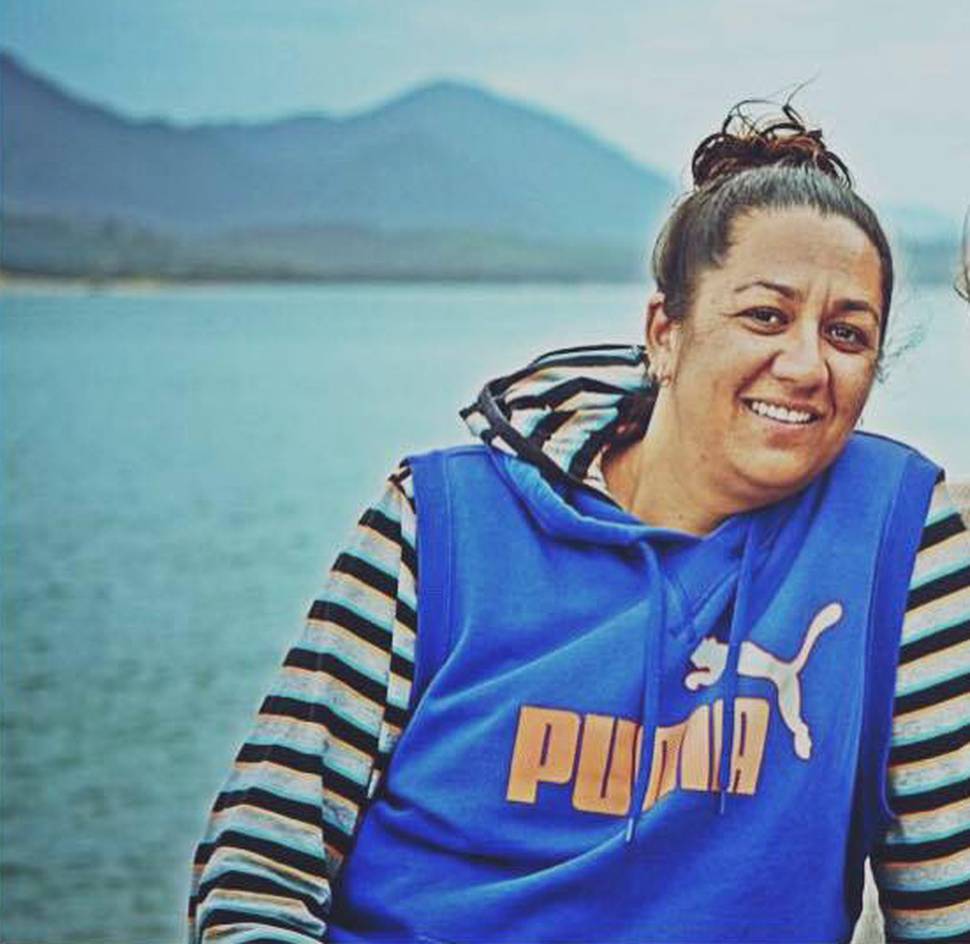 The TradeMe account has been removed from the site since the shooting but the Herald on Sunday has been able to recover data showing Patterson carried out a fire-sale over the last month.
Duffy said TradeMe closed Patterson's account "when he was named as the shooter in Northland".
"We have had informal discussions with police about this incident and we expect to receive a formal request (for information) from them next week.
"We are aware of firearms being purchased via the TradeMe account we closed, but we can't get into the details while the police investigate this incident."
In Patterson's sales listings, he told traders he was "having a clear out".
Among other items offered were stocks for the AK47 assault rifle and a "Dragunov" variant, famous for its link to a Russian-made sniper rifle.
A "Monte Carlo" stock was also sold - the non-metal part of a rifle in a style designed to hold scoped sights.
Among TradeMe's rules for those trading - or even bidding or asking a question - on items on its firearms category, they must first enter a firearms licence number.
Police have confirmed that Patterson did not hold a firearms licence.
A statement released by police yesterday said police "understand the public's need for answers" but officers were still piecing together everything that happened leading up to the events which saw Patterson snap.
The inquiry includes how Patterson obtained an arsenal of weapons said to include grenades, the visit by police a month earlier - and his TradeMe sales.
NZ Police Association president Chris Cahill said the type of accessories sold by Patterson should set off "alarm bells".
"It would set off alarm bells to me [if] they were trading these sorts of accessories, that they would have the actual firearms."
Cahill said there was not yet enough information to understand the significance of a police officer visiting Patterson a month before the shootings.
He said it was likely the officer was there with a mindset of dealing with a neighbourhood dispute with clearly identifiable police work waiting to be done afterwards.
"It's very frustrating for a professional officer. You want to do your best. It can be pretty devastating when it's something as tragic as this.
"Because of the nature of police work, the outcomes can be much worse [than other professions]."
Patterson's friends and family have spoken of his slipping mental health in the lead-up to the shootings.
Two women and a man had gone to a home to carry out a property inspection when they were shot at a rural Whangarei address today.
Police yesterday confirmed remains believed to be of Patterson were removed from the property on Friday. A post-mortem was carried out yesterday.
The bodies of Wendy and Natanya Campbell have been returned to their families.
- additional reporting Sam Hurley