A dusting of snow on Mt Tarawera may be common during Rotorua winters but snowfall around the city is much a rarer occurrence.
But it was a flurry of "sleety snow" around the CBD and suburbs today that had locals rushing into the streets.
Snow fell around town about 12.45pm although it was not heavy enough to settle on the ground.
People commenting on the Rotorua Daily Post Facebook page also reported snow falling around the city including Tihi-O-Tonga, Ngongotaha, Lynmore, Hannah's Bay and Koutu.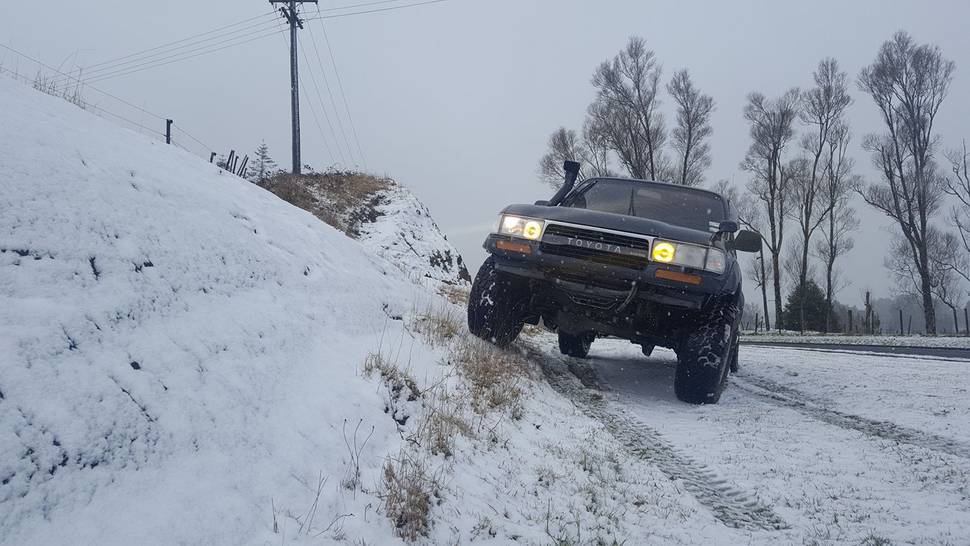 At the time of the snowfall it was around 2.9C with humidity at 90 per cent.
Trevor Maxwell, a "homegrown" Rotorua resident and district councillor, said snow in the city was a once in a decade event.
"The last time I remember this happening was eight, maybe 10 years ago. I didn't get a chance to go out and see, we were in a council meeting watching the snow falling into the trees.
"It's pretty special for those who like the snow, it only happens every decade or so, but personally I prefer warmer climates."
MetService meteorologist Tom Adams said snow fall in Rotorua was surprising but "a good indication locals won't have to go far to find snow".
"This kind of sleety snow never lasts long but it's pretty cool to have it down at those residential levels."
Kathy Warbrick was surprised to find it snowing when she came out of her beauty appointment.
"Nature is playing havoc when it snows in Rotorua," she said.
Ms Warbrick said she could remember it snowing once before in Rotorua a few years ago.
"It's definitely exciting, but it also shows that our weather patterns are changing," she said.
"You know it's getting cold when stuff like this happens."
A Whakarewarewa resident, Ms Warbrick said they'd been advising tourists to take caution driving south.
Niall Rowlinson has lived in Rotorua most of his life.
"It's amazing," he said.
"I've never seen it like this ever."
Mr Rowlinson had just driven back from a work trip and the front of his ute was covered in snow and ice.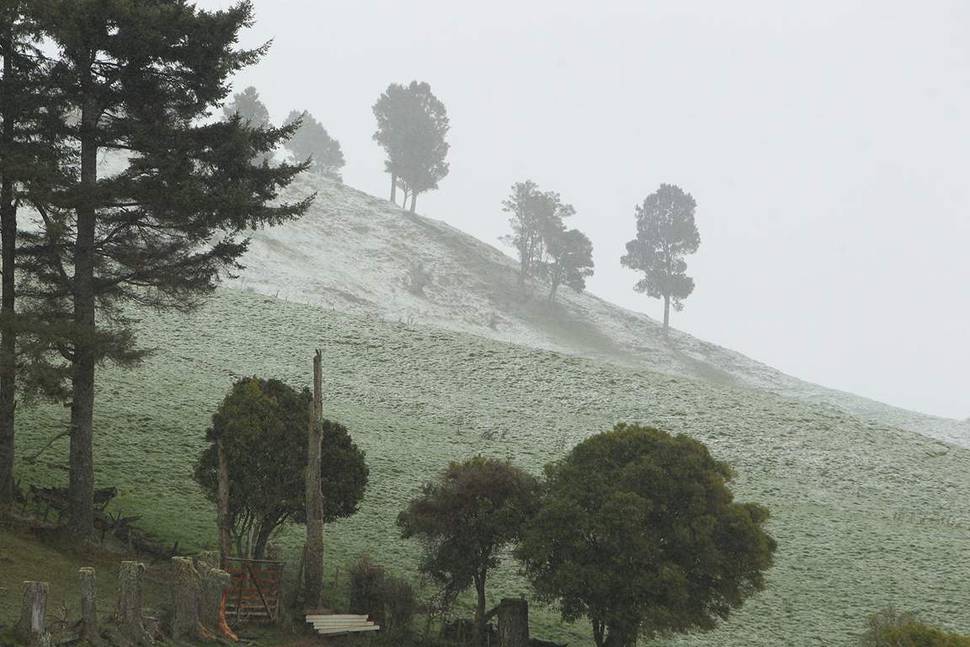 "It's snowing all the way from Kaingaroa to Hemo Gorge," he said.
"I was just following the car in front through their tracks in the snow."
Residents on the outskirts of town, in Waikite Valley, Reporoa and Broadlands were treated to a heavier dumping of the white stuff.
Waikite Valley resident Kadi Sloane, 17, said it was the first time she had seen snow.
"It's so pretty and amazing. We only moved here a year ago and it's the first time it's snowed."
She said the snow began around 11am, and got heavier as the day went on.
"It was drizzling all morning and then it started snowing. I've been out to make a snowman and my next door neighbours' kids are throwing snowballs."
- Additional reporting by Alice Guy and Georgina Harris