By Natalie Akoorie and Kurt Bayer
At opposite ends of the country, the hunt is under way for two New Zealanders. Waikato woman Kim Richmond has been missing for almost a year, and in Christchurch, police are escalating their search amid fears for Michael McGrath, who hasn't been seen for three weeks. So how does someone just disappear?
'We're at a loss as to what to think, or believe'
It was 3am on an icy cold ­Waikato winter morning when devoted mum Kim Richmond reportedly got into her farm ute and drove into the night, leaving her three kids ­behind. Next month will mark a year since she vanished.
The 42-year-old disappeared in the early hours of July 31 from her remote farm at Arohena.
Her mother, Raywynne Richmond, said life had moved on but the family remain in limbo as they try to go on without their ­daughter, sister, partner and mother.
"It doesn't really feel real, that this has happened. There are just no words for it."
Richmond was last seen by her partner of 26 years and the ­father of her three children, ­Corey ­Jefferies, after they went to a mid-winter barbecue to watch a Super Rugby semi-final with friends at the Arohena Social Club.
Jefferies, a club member, locked up about 10.30pm and the couple drove back to the farm where they were sharemilkers, on Mangare Rd, to watch the second semi-final that night.
Jefferies has not spoken ­publicly about the disappearance but he told police Richmond left the ­property about 3am that Sunday in her 2014 silver Ford Ranger ute.
Richmond's mobile phone rang for days afterwards as worried ­family tried to get hold of her. Then it went to voicemail and now the number is no longer allocated.
It is not clear why she drove into a pitch black country road in freezing conditions, which turned to icy cold sleet over the ­coming days as police and locals mounted a massive search.
They drove and walked hundreds of kilometres of windy back roads, choked in dense bush, across the region.
"Why has the ute never ever been seen? Now I find that the strangest thing on Earth. Someone must have seen it," Raywynne said.
"We searched high and low.
"We spent months searching. We're just at a loss, really, as to what to think, what to believe."
The worst possible scenarios have gone through their minds - was she kidnapped, is she a hostage, has she met with foul play? A kidnapping was unlikely in New Zealand, the family felt, "but you have to consider everything".
In the months that Richmond has been missing, her birthday has come and gone, her children are all a year older, Mother's Day and Christmas have passed and all the triathlons and marathons ­Richmond signed up to are over.
The birthdays were hard, ­Raywynne said. Richmond's ­absence was felt in little things like the fact the birthday cakes weren't as beautifully decorated as she used to make them.
Raywynne maintains Richmond's disappearance was not an accident because if she had driven over a bank there would have been no initial reception on her phone due to patchy terrain.
And taking off without thought for her family was out of the ­question because she was a devoted mother.
"It's just not something she would do. I'd be shocked if they ever said she was alive somewhere."
Raywynne said her grand­children, two boys and a girl, were carrying on as best they could but the youngest struggled with the loss. "The little girl gets really upset at times without Mummy, but that's a mummy-daughter thing."
Raywynne's greatest hope is to find her daughter and bring her home so the family can grieve their loss properly.
"We know that she won't be alive but we want to bring her home."
Te Awamutu Police Detective Paul Galletta said baffled police were considering starting the search from scratch. "It's unusual that you can't find a vehicle."
Richmond is described as 162cm tall, with long brown hair and olive skin. She was last seen wearing a Highlanders rugby jersey, blue jeans, brown leather jacket and brown leather boots.
What happened to Michael McGrath?
As police methodically comb water and land in the quiet western Christchurch suburb of Halswell, where Michael McGrath lives, everyone is asking: Where's ­Michael?
The cash-in-hand ­carpenter hasn't been seen for three weeks.
It's out of character. His family are worried.
"Bro, I think of you out there somewhere and I am sitting here without a clue. I hope that you return to me someday.
"For as long as I live my thoughts will be always with you," brother Simon McGrath says on Facebook.
Police involved in Oper­ation Renovation are twitchy and tight-lipped.
Urban jungle drums thump out rumours. A jealous lover? Cops won't say.
"I can't speculate on that finer detail at present," said Detective Inspector Darryl Sweeney.
They have several "persons of interest", police say. But as yet, no suspects. And no scene of a crime.
Tomorrow, they'll start scouring a North Canterbury landfill where all of Christchurch's ­rubbish is dumped.
"We have information that does lead us to go to that location which might provide evidence as to Michael's whereabouts," Sweeney said.
A rural property belonging to Christchurch Men's Prison Corrections officer David Benbow - who police say is "a person of interest who needs to be eliminated from the inquiry" - has been the subject of intense examination.
The property, just a few kilometres from McGrath's red-brick, Checketts Ave house where he lived alone, has had its septic tank dredged. Teams have dug up ­areas of the property and used sniffer dogs. Sweeney confirmed Benbow - who is estranged from his partner and has been living with his mother, Shirley - is yet to be ruled out of inquiries.
Officers have been meticul­ously piecing together McGrath's last movements.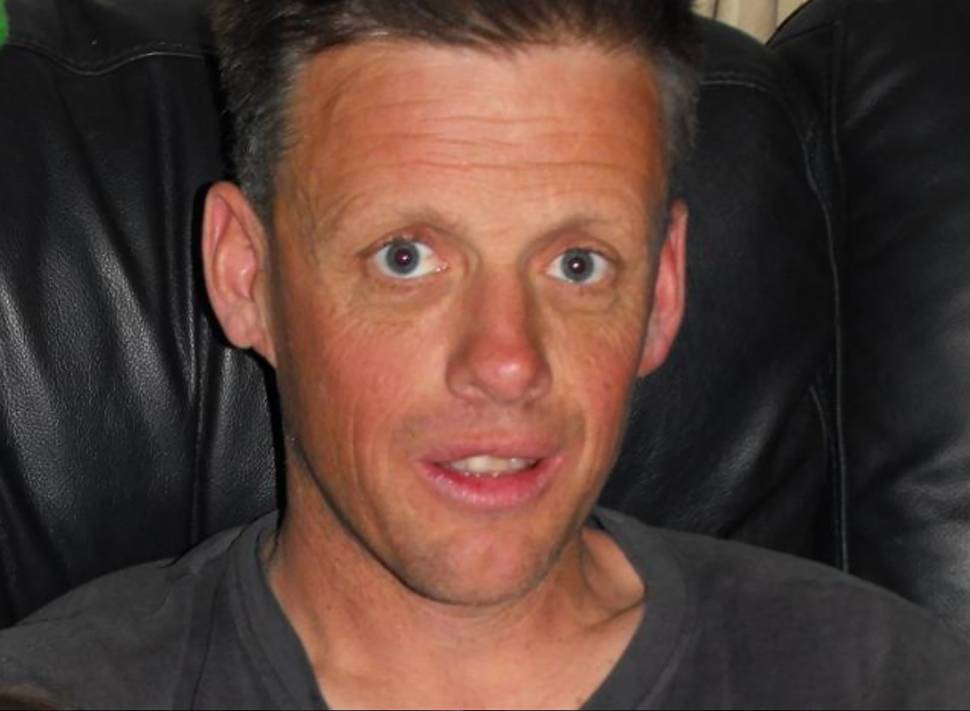 A slim, fit and keen biker, the ­former Hillmorton High School pupil doesn't appear to have ventured far from Halswell, where he grew up. He has been ­described as a reliable, hard-working man of routine.
He drank occasionally in the ­local pub, Craythornes Halswell Hotel, watched the Halswell Hornets rugby league team, and bought his weekly fish 'n chips a few days before he was last seen on May 21.
CCTV is crucial in joining together the dots for police. They've taken footage from the local dairy and service station, as well as those petrol pumps heading out of town, and Halswell New World supermarket.
Up until Friday, when police said they were looking at the Kate Valley landfill centre in ­Waipara, the police probe had focused on Halswell.
The police national dive squad has searched waterways, officers have knocked door-to-door, circu­lated missing person fliers, and spoken to people McGrath has done building work for.
McGrath's blue 1994 Subaru Legacy station wagon was ­taken away from his property - just a few doors down from where "Black Widow" Helen Milner ­fatally poisoned Phil Nisbet in May 2009 - for examination.
A local shopkeeper said McGrath came in occasionally - but like many residents, said he was a quiet, solitary figure.
Brother Simon made an ­emotional plea for the public's help at a press conference on June 2, saying: "His family and friends are desperate to get him home."
Whether police are any closer to finding McGrath is hard to say. Sweeney on Friday said they were making "very good progress" but still asked for public help.
"Police are committed to finding Michael and understanding the circumstances that led to his disappearance, which is out of character."
But the longer it goes on, the worse things look for Michael and his distraught family.