MICHAEL MEREDITH
Member of the New Zealand Order of Merit
Michael Meredith is now a Member of the New Zealand Order of Merit for services as a restaurateur and to philanthropy.
Meredith is a renowned chef and has had an extensive and highly successful career in Auckland restaurants, including Antoine's, Vinnie's, and as founding chef of the Grove.
He opened Meredith's Restaurant in 2007, and won Restaurant of the Year from both Metro and Cuisine Magazines in the following years.
He has also been awarded outstanding chef in Auckland's annual hospitality awards.
Meredith has used his culinary skills to heavily involve himself in a number of charitable works. He advises Eat My Lunch, a social enterprise which has given free lunches to more than 300,000 children in decile 1 and 2 schools since it began.
He also holds weekly charity nights at his restaurant Meredith's, called Dine by Donation. Diners receive a three course meal and Meredith's donates the costs to the charity of the month. These nights raised $160,000 for various charities in the first two years of operation.
Meredith told the Herald he was incredibly surprised when he found out he was awarded the honour.
"You don't do these things to be honoured . . . Shock was the first thing that came to mind," he said.
After dropping out of school at 15, he fell in love with the creativity of making food. Meredith puts his success down to self-belief.
"That's one of the key things to come through. Everyone has dreams but I think there is a self-belief that has to come behind that.
"There is something in all of us . . . we are capable of able to help anyone. Cooking and food has become a vehicle for me to be able to give back.
"I'm just doing what I feel is important right now. We can't fix every problem there is in this world, but the things that we can do something about I think it's important that we do something."
SIR GRAEME DINGLE
Knight Companion of the New Zealand Order of Merit
Graeme Dingle is going to be honoured.
Adventurer and philanthropist Sir Graeme Dingle is trying to wrap his head around his new title.
The founder of Hillary Outdoors and the Graeme Dingle Foundation is being made a Knight Companion of the New Zealand Order of Merit in today's Queen's Birthday Honours.
It's for his decades of work with youth, getting them into the outdoors to build their confidence.
Sir Graeme told NZ Herald Focus he doesn't feel like a knight, and felt like a 'stunned mullet' when he found out.
"Stood there sort of gawking at the letter . . . deep inside I'm still the shy, scared little boy from Gisborne."
More than 150,000 young people have benefited from the Graeme Dingle Foundation's programmes since it was established in 1995.
Sir Graeme is proud of what it has achieved.
"Life's packed with great stuff. When I see the kids who I work with achieving I feel great. I have fun."
EMILY PERKINS
Member of the New Zealand Order of Merit
Award-winning writer Emily Perkins has been commended as a Member of the New Zealand Order of Merit in the Queen's Birthday Honours for her services to literature.
The Wellingtonian, who has written four novels and a collection of short fiction, has won a wide range of literary awards including the Montana Book Award and the international Believer Book.
Her 1996 collection Not Her Real Name was broadly acclaimed in New Zealand and internationally.
Perkins' novels Leave Before You Go, The New Girl, Novel About My Wife and The Forrests have been published internationally and translated, showcasing quintessential aspects of Kiwi life to a broad audience worldwide.
She has taught creative writing to students at the University of Auckland, Auckland University of Technology and is senior lecturer at on Victoria University of Wellington's International Institute of Modern Letters programme.
In 2015 Auckland Theatre Company commissioned Perkins to adapted Henrik Ibsen's A Doll's House into a stage play.
The following year she was co-screenwriter for the film adaptation of Eleanor Catton's novel The Rehearsal.
Perkins hosted the TV show The Good Word (formerly The Book Show) from 2006 to 2012, as well as a four-episode spin-off The Good Word Junior.
She was honoured as New Zealand Arts Foundation Laureate in 2011.
ANNIE CRUMMER
Member of the New Zealand Order of Merit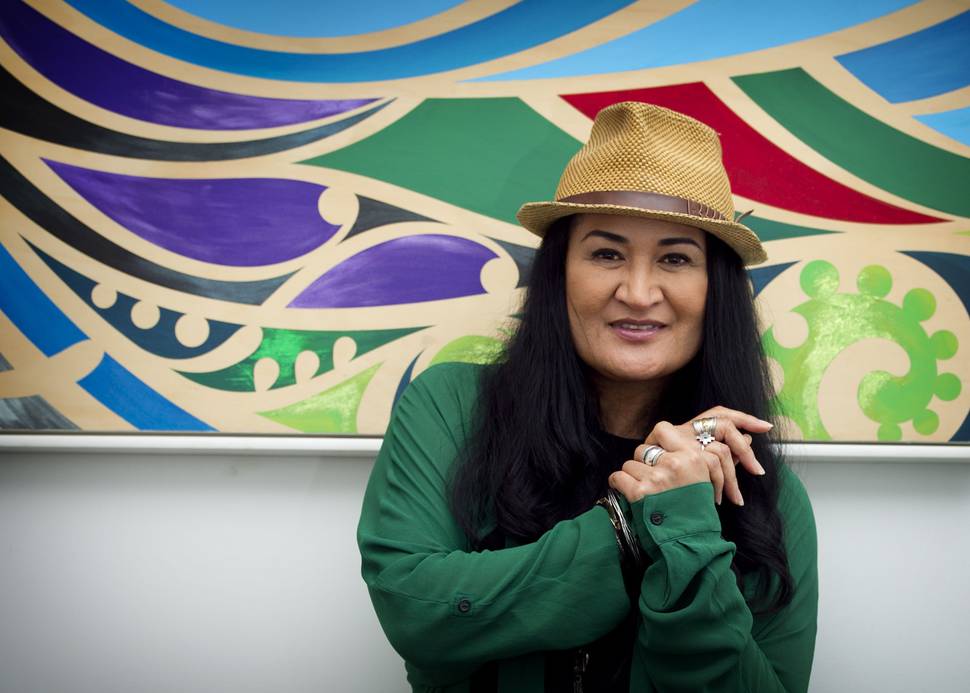 Auckland singer-songwriter Annie Crummer has been honoured as a Member of the New Zealand Order of Merit (MNZM) for services to music.
Crummer has been involved in the New Zealand entertainment industry since the mid-1980s, performing as both a solo artist and as a member of groups including Netherworld Dancing Toys, When the Cat's Away and Herbs.
She broke into the music business by doing backing vocals for the Netherworld Dancing Toy's single For Today and has released two solo albums, Language in 1992 - which went platinum - and Seventh Wave.
A tireless supporter of increasing the representation of Pacific people in New Zealand's music charts, Crummer has mentored young musicians through the New Zealand Music Commission's Musicians Mentoring in Schools programme and the East Coast Smokefree Rockquest.
She also mentored prisoners on Maori Television's Songs from the Inside, helping them to write and perform their own songs.
Crummer has starred in the musical Rent and played the lead role in the 2003 production of We Will Rock You, which she performed a second time in the show's 2008 tour.
In 2011, she received a Lifetime Achievement Award at the Vodafone Pacific Music Awards.
LYN PROVOST
Companion of the New Zealand Order of Merit
In her seven years as Auditor-General Lyn Provost raised issues about Whanau Ora, Christchurch rebuild projects, biosecurity and the so-called "Saudi sheep deal".
Her work in that critical watchdog role has seen her honoured, with the citation noting her role in improving New Zealand's accounting and auditing reputation.
She said she appreciated the recognition of her contributions, "and that of the many, many talented people I have worked with".
She was particularly proud of changes she initiated at NZ Police around code of conduct and leadership training, and in her Auditor-General role relating to suicide prevention, biodiversity, freshwater quality and the Canterbury earthquakes.
It's not just New Zealand that has benefited from her work. Provost has had an important role in improving standards in developing countries, particularly the Pacific.
She grew up in Gisborne where her father worked as a barrel-maker for Gold Top brewery, and went on to be one of 12 female accounting students in a class of 500 at Victoria University.
She became New Zealand's first female and civilian deputy police commissioner in 2001, and was responsible for six police districts and in that position during the Commission of Inquiry into the Louise Nicholas case.
Prior to that, Provost was acting chief executive at Archives New Zealand, having been involved in the establishment of that organisation.
JIM ANDERTON
Companion of the New Zealand Order of Merit
Jim Anderton has been honoured for a Parliamentary career that included being acting Prime Minister when hijacked planes struck the Twin Towers on 9/11.
MP for Sydenham, now Wigram, from 1984 to 1996, Anderton split from Labour in 1989, forming the NewLabour Party that eventually merged into the Alliance Party that he led from 1993 to 1994 and 1995 to 2002.
Anderton became Deputy Prime Minister after the Alliance went into coalition with Labour following the 1999 election, having captured around 8 per cent of the vote.
Two years later and with Helen Clark overseas he was woken in the night as acting PM to be told of the September 11 terror attack that reshaped world affairs.
Anderton went on to serve as Agriculture Minister, Biosecurity Minister, Fisheries Minister, Forestry Minister and Minister Responsible for the Public Trust. When he retired in 2011 he held the unofficial title of Father of the House as the longest consecutive serving MP.
Anderton, who worked briefly as a teacher before politics, ran for Christchurch mayor in 2010 and was defeated by Bob Parker, who was riding a wave of popularity for his post-earthquake performance.
Following the 2011 earthquake he has co-chaired the Great Christchurch Building Trust, which has vocally campaigned for the restoration of the ChristChurch Cathedral.
That saga took another turn last month when Bishop Victoria Mathews announced it would be at least September before a decision.
PEGGY KOOPMAN-BOYDEN
Dame Companion of the New Zealand Order of Merit
Dame Peggy Koopman-Boyden is being honoured for 45 years' of research and policy benefiting seniors.
The University of Waikato Emeritus Professor is being made a Dame Companion of the New Zealand Order of Merit.
Dame Peggy says people often ask her why she became so interested in the elderly.
"Particularly when I was in my 30s - when I became interested - being young and female and doing research involving older people was sort of different so to speak.
"Particularly in the 70s when everybody was interested in other 'isms', sexism and racism and so on. I was interested in ageism."
Dame Peggy says she just walked in a different direction.
"I had a grandmother who was a lovely lady and I was always impressed with her, and I suppose, interested to know how older people worked really."
Dame Peggy says New Zealanders are increasingly living longer, but not all our older people live a healthy, wealthy life.
"But as a general statement I think our older people are among the better off in the world."
SIR TIMOTI KARETU
Knight Companion of the New Zealand Order of Merit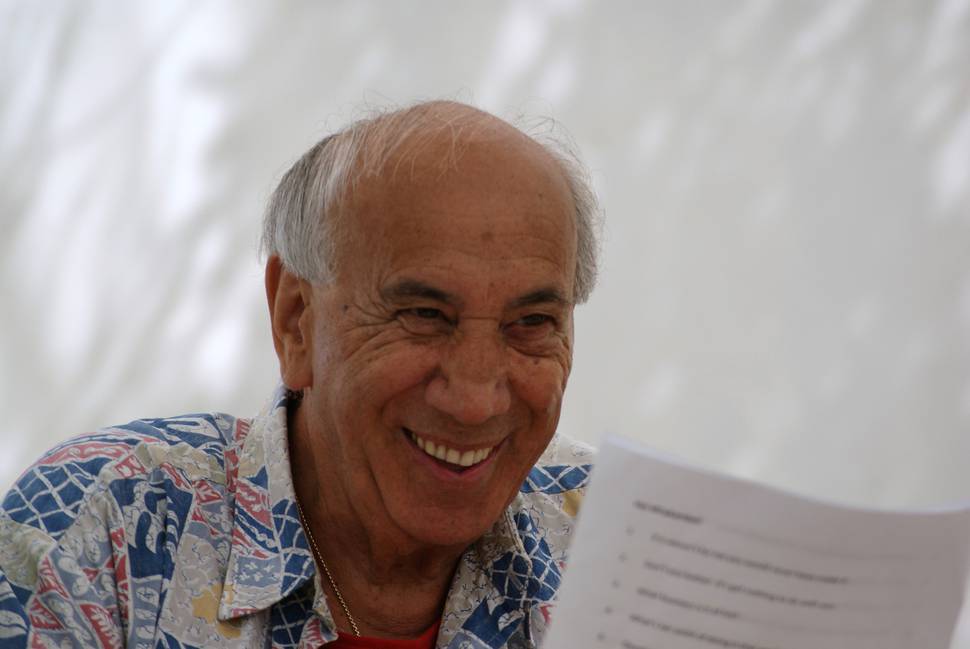 Sir Timoti Karetu is being knighted in today's Queen's Birthday Honours for dedicating his life to the preservation and practice of te reo.
The 80-year-old, who resides in Havelock North, is being made a Knight Companion of the New Zealand Order of Merit for services to the Maori Language.
Sir Timoti served as the inaugural Māori Language Commissioner from 1987 to 1999.
He then became executive director of Te Kohanga Reo National Trust, a role he held until 2003 - and he is now the Trust's chairman.
Sir Timoti was a key instigator of the establishment of the Institute of Excellence in Māori Language and remains its executive director.
In 2015 he gave the inaugural State of Te Reo Māori address and warned te reo would die unless the nation makes a renewed commitment to save it.
"There is an apathy and a torpor pervading the whole of the Māori world, and the language is its victim," he advised.