Sarah Godwin's son Quentin went missing in Titirangi 25 years ago today. She spoke to Phil Taylor about singing for her son in Britain's Got Talent and her need to know what happened.
Sarah Godwin should hear any day whether the special choir she is part of makes the finals of the UK's big television show.
They got a yes from all four Britain's Got Talent judges, lots of positive press and more than a few tears from the audience at London Palladium where the heats were filmed.
Members of the Missing People's Choir have, like Godwin, had a loved one go missing or are staff or volunteers of the charity, Missing People.
"I'm singing for Quentin when I am singing for the choir," Godwin told the Weekend Herald from her home in Surrey.
One of the songs they sung in the heats, I Miss You, was composed by a member for his son who has been missing three decades. During the song images of their missing children were projected on to a giant screen, including Quentin, who disappeared on May 20, 1992.
"He was at home after school when he went off to go up to Titirangi Village to his after-school job at the supermarket," says his mother. "He said goodbye to his little sister who was the only one at home and we never saw him again."
Quentin was 18. In 2014 a coroner concluded that he was dead, cause unknown.
Godwin: "The police believed that based on all their investigations that he had in all probability taken his own life. But there was no proof of that. My decision was to still leave it at 50/50."
Another three years have passed since the coroner's hearing and Godwin sees this major anniversary as an opportunity that may draw out fresh clues.
"Most likely he has died," she says, "but we don't know how and it is finding out how that is most important to us as a family now."
The second song the choir sung during the heats was I Hope. Hope is fundamental, says Godwin, who moved to England where she has family after her son went missing.
"The more I've worked with people through the charity Missing People here in the UK, the more I realise that what keeps you going is hope.
"Hope chances in subtle ways. In the early days you hope the person will return, hoping you will get information even if it is that they want to start a new life, live in a different country or whatever.
"As time goes on your hope changes as to what the resolution might be."
Her greatest hope is that Quentin was living a new life with a family somewhere, but she is realistic. "I think that's pretty unlikely because I don't think he would have maintained silence over all this time.
"I am in a more peaceful place I suppose than I would have been 10 years down the line.
"We as a family are not planning to do anything special at this point because I don't want to celebrate it. Anniversaries are always difficult. It's not like a birthday. It's a time for contemplation."
Godwin has campaigned with Kate McCann, an ambassador for Missing People, and mother of Madeleine McCann who disappeared aged three from her bed in a holiday apartment in Spain. Godwin admires McCann's incredible strength in the face of worldwide coverage.
"Some of the attention they get can be quite cruel which I think is extraordinarily. It is 10 years now this month since Madeleine went missing and as a family I think they are having to adjust their hopes. They still hope that Maddie is alive somewhere and has a good life but until you know, you can't settle on anything."
The complexities around having a loved one go missing are much better understood now, including a new vocabulary, says Godwin. Phrases such as "ambiguous loss" and "living in limbo" are so apt, Godwin wrote on a previous anniversary of her son's disappearance.
The need for specialist counselling, too, is recognised because it doesn't fit normal models of grief. "We are not bereaved by accidents, illness or violence. We are bereaved by unexplained and endless loss, living in two dimensions ... part frozen in the past, part in perpetual hope that sometime in the future this loss might change."
Quentin, or Q as he was known, was born in England and moved, aged 2, with his family to live on Waiheke Island.
Quentin's parents separated and Godwin married Steven Edwards. Their blended families - Quentin has three sisters and a stepbrother and stepsister - lived together in the valleys of the Waitakere Ranges.
He loved gardening and especially beekeeping. He steadily grew his hive from the queen and a nucleus of workers he was given for his 11th birthday into a potential bonanza.
"Because we lived out at Titirangi we had amazing manuka honey, great big preserving jars of it which we couldn't give away because people thought it was too strong," Godwin recalls. "When I think about that now, we were sitting on a fortune!
"He had that side to him which was gentle and caring and sensitive but growing up in West Auckland you also had a peer group that were mixing in other ways with other things ... But the illness came out of the blue."
In what could be interpreted as a suicide note found in the house, Quentin wrote: "I would like to stress that marijuana and magic mushrooms have sapped my brain and body and I am not normal anymore. A fear is what governs me."
The note spoke of his view that he caused destruction "everywhere that I have gone", of feeling he was a misfit and of not being able to cope.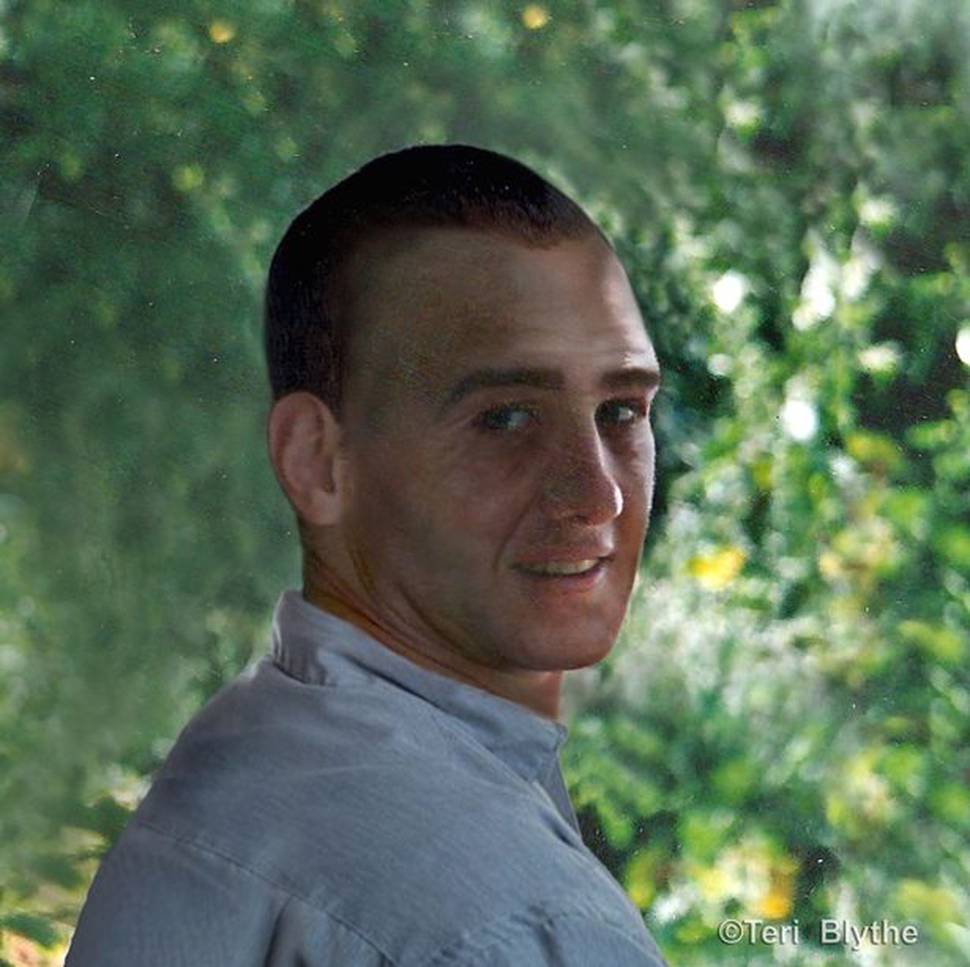 Quentin was going through tough times. In 1990 he was diagnosed with bipolar disorder and suffered a manic period, the Coroner's report noted.
The next year he was driving a car that hit a power pole, causing severe injury to a passenger. A warrant was issued for his arrest after he failed to appear in court on charges of drink-driving and causing bodily injury.
Quentin would repeat details of the crash over and over, a friend told the Coroner.
A friend reported that Quentin had told her he had got a girl pregnant. That has not been able to be verified, nor have any possible sightings of him or two strange telephone calls in 1993 and 1995 in which a female claimed she was Quentin's wife.
In the first the woman claimed to be ringing from Invercargill but the call was traced to the Auckland City Council building in Grey's Ave. The occupants of the house the second call came from denied knowledge of the call.
Not long before he disappeared, a motorist picked up Quentin, who was hitch-hiking back from Piha, the report says. Quentin told the driver he had intended to jump off Lion Rock but had "chickened out".
"Quentin's body has never been recovered and, unless new or further evidence emerges at a future date, his body is presumed to be permanently lost or irrecoverable," Coroner Deborah Marshall wrote in her finding.
She noted that Sarah Godwin had spoken eloquently about the devastation for the loved ones, that she had never given up the search for her son. "I have no doubt she will continue to search."
More than a year after the coroner's finding, an anonymous source suggested Quentin was killed. The information briefly included how, where and the people involved. The people named denied any knowledge or involvement to police. Without further information, the police could take it no further.
What happened? That is now Godwin's most important question. "I'm personally not wanting to focus on people who may have done something, I'm wanting to find out what happening and, if it was possible, to have the conclusive proof of a body, a skeleton."
"At least we would know and we could have a burial, we could have a ceremony, we could have a marker for the end of all this. It's not what you hope for in the early years but if that's what it is. I'd rather know."
If the choir makes the semi-finals of the television show, Godwin will once more sing her heart out for Quentin.
• For more information http://www.qismissing.com/

Missing in New Zealand
• More than 400 people are recorded as missing on police files.
• All missing persons files remain active until the person or their remains are found.
• The longest missing person case dates to 1939.
Where to get help:
• Lifeline: 0800 543 354 (available 24/7)
• Suicide Crisis Helpline: 0508 828 865 (0508 TAUTOKO) (available 24/7)
• Youthline: 0800 376 633
• Kidsline: 0800 543 754 (available 24/7)
• Whatsup: 0800 942 8787 (Mon-Fri 1pm to 10pm. Sat-Sun 3pm-10pm)
• Depression helpline: 0800 111 757 (available 24/7)
• Rainbow Youth: (09) 376 4155
• Samaritans 0800 726 666
• If it is an emergency and you feel like you or someone else is at risk, call 111.