An eight-year-old girl was pulled "shaking and cold" from the Manukau Harbour after at least three hours in the water this evening, while a 52-year-old man is still missing.
It is believed the pair had been out fishing together when their dinghy capsized.
Emergency services suspended their search for the man around 11pm, after more than six hours, but will resume looking for him in the morning.
Rescue services began searching the Papakura channel area of the Manukau Harbour after a member of the public found a small boat adrift and upturned with no occupants at around 4.30pm.
Police, Coast Guard and Westpac Rescue Auckland have been conducting air, sea and land searches. Just after 7pm Coast Guard volunteers in the Papakura Rescue One boat found the eight-year-old girl treading water in the harbour.
The boat took the girl to a waiting Auckland Airport hovercraft which transported her to an ambulance onshore, a Coast Guard spokeswoman said.
The spokeswoman said the girl was "pulled from the water shaking and cold but otherwise OK". She could not confirm if the girl was wearing a lifejacket.
Police and Coast Guard assessed the situation at 11pm and decided to suspend the search, but it will resume in the morning, police said.
Conditions were slightly choppy, and with limited visibility. Four Coast Guard vessels spent the evening moving systematically in line through the channel, staying within visible distance of each other to ensure they would not miss anything in the water.
The girl has been transported to Middlemore Hospital for medical assessment. A St John Ambulance spokeswoman said the girl was in a "moderate condition" when she was taken to hospital. St John was called at 7.44pm.
The Papakura channel is notorious for its strong current which sucks boats out to sea as the tide goes out. High tide was at 3.50pm.
Weymouth resident Dene Andre lives on the edge of the Pahurehure Inlet on the Manukau Harbour.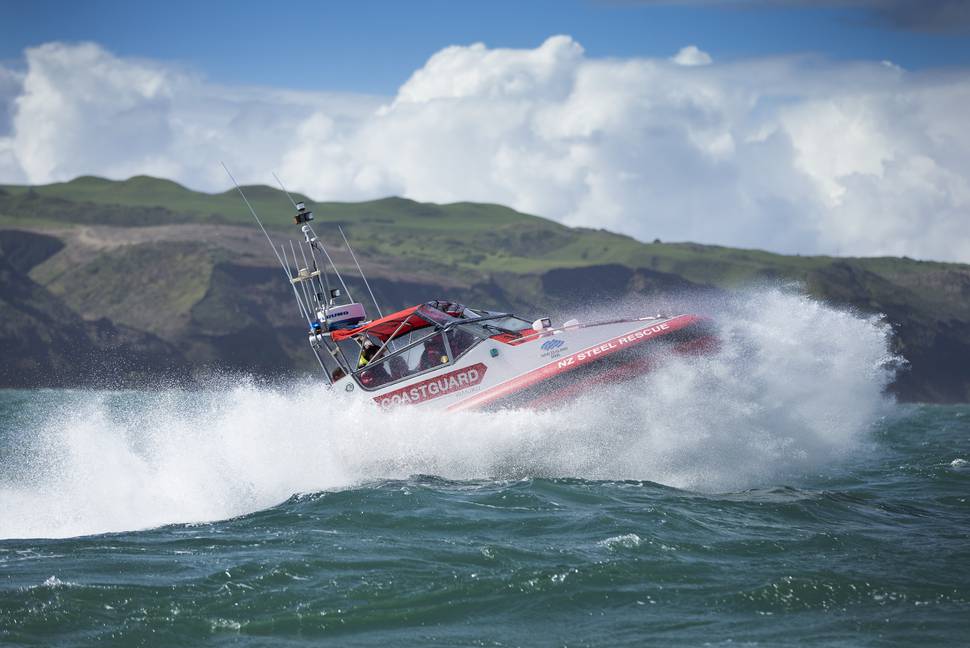 He saw a boat rush out this afternoon and bright lights in the harbour into the evening but thought nothing of it as the Coastguard often runs training exercises in the area.
He said rain had started falling and the wind was starting to pick up.