A case of mistaken identity saw a young man accused twice of his Australian-based brother's alleged crime, leaving the law red-faced.
Jordan, 22, who wished to keep his last name anonymous, told the Herald he was arrested on Monday after he and his friends were stopped by two police officers while driving through Auckland.
It was the second time the hairdresser and make-up artist has faced legal action for his 24-year-old brother's alleged offence.
Early last year, Jordan was also summoned to court on a wilful damage charge for allegedly vandalising a John Key campaign billboard several years ago.
After being pulled over along a suburban Mt Eden street on Monday, Jordan was asked for his driver's licence, before being asked to step out of the car by police.
"I thought 'Oh, what have I done?'"
"[The officer] said, 'So, you know you have a warrant out for your arrest?' And I thought, 'really?'
"He told me I was under arrest, told me my rights and put me in front of his car and patted me down - which was embarrassing."
Jordan, believing police wanted to speak to him about a heated late-night confrontation at a bar earlier in the year, co-operated with the officers and was taken to the Auckland central police station.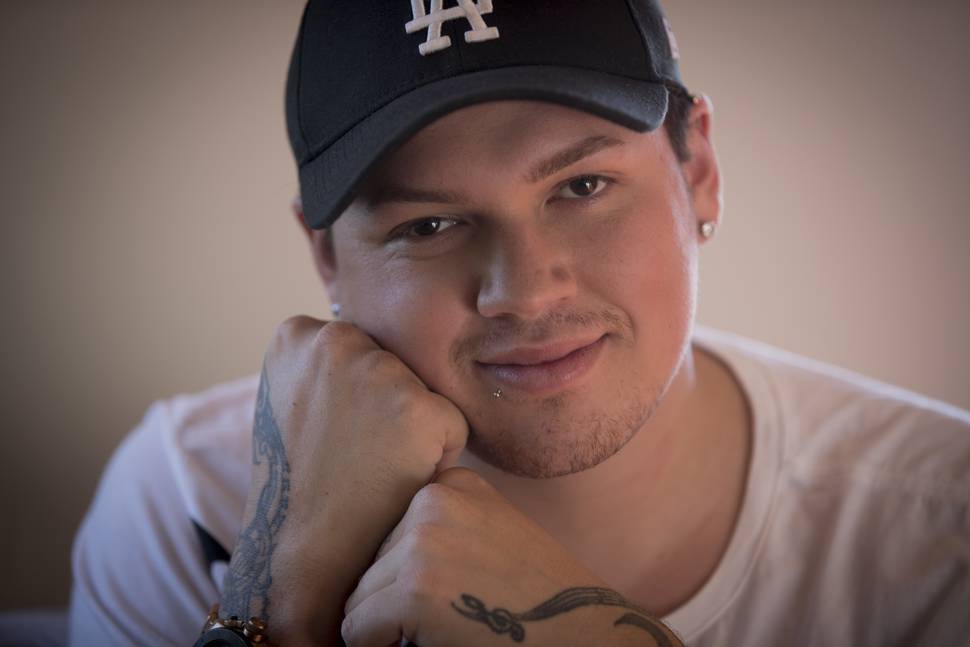 While at the station, police conducted another search of Jordan, before he was asked to sign an agreement to spend the night in the cells until his court appearance the following morning.
"I read it and it didn't even say my name at the top, it said my brother's name.
"I thought 'that's weird'. I said 'you know I'm not him? I'm Jordan'.
"The whole time they had my ID, so they knew I wasn't Thomas ... The policeman looked at me and said 'Oh, I thought this picture didn't look like you'."
Jordan said several more police officers entered the room, looked at him and the file, before saying there was "nothing under your name".
After about 40 minutes at the station, Jordan was offered an apology, released, and driven home.
"It was embarrassing and stressful, and made me feel really uncomfortable ... It's not even my fault," he said.
A police spokesperson confirmed to the Herald Jordan was arrested after officers believed he was Thomas.
The spokesperson said Thomas has active warrants for his arrest for wilful damage.
"It would appear this has come about as his brother has given Jordan's details in the past when police have dealt with him.

"Police immediately apologised for the error and have since updated our system to reflect that his brother has used Jordan's name in the past and to be wary of this."
The spokesperson said police would be alerted if Thomas ever returned to New Zealand.
When first mistaken for his brother early last year, Jordan spent four hours at Tauranga District Court for the same wilful damage charge.
The duty solicitor also mistook him for his brother.
"[The lawyer asked] 'why would you spray paint a John Key sign? And I thought 'what?'
"I'm not Thomas, you know that right? I'm Jordan.
"You would've thought that after the first time they would've changed something or put something on the file."
Jordan said he hadn't been in contact with his brother for a "long, long time" after the two fell out.
Thomas, who is believed to be living in Brisbane and has been in Australia for about five years, told the Herald: "I was arrested under my own name and processed under my own name. Other than that I have no further comments."
The Ministry of Justice said Thomas' last court appearance in New Zealand for the wilful damage charge was on May 25, 2012.