It's the most detailed collection of human data ever recorded and has been used to inform hundreds of major studies across the globe.
Now, the 45-year-old Dunedin Multidisciplinary Health and Development Study, better known as the Dunedin Study, has today been acknowledged with New Zealand's biggest cash award for science.
The $500,000 Prime Minister's Science Prize for the world-famous project, presented at a ceremony in Wellington today, comes just weeks after the opening of its own dedicated building on the Otago University campus - and soon after the TVNZ documentary Why Am I? showcased some of its most illuminating insights.
The study is based on researching the lives of about 1000 children born in Dunedin in 1972 and 1973, of whom a remarkable 95 per cent of participants have remained involved.
To date, it's produced more than 1200 research publications and each year amasses millions of dollars in international funding, all while influencing health and social policies around the world.
The research enables evidence-based health and social policy-making, changing the way policy makers, clinicians and practitioners think and act, both in here and overseas.
Its rich findings help prioritise tax-payer funded services and resources so that we have people in better shape, emotionally resilient, with increased productivity and better able to contribute to society than they would otherwise.
The study has led to a raft of changes, from the introduction of safety matting to prevent playground injuries and shortening the length of electric jug cords to reduce scalds and burns, to influencing judicial practices by identifying antisocial behaviour stemming from childhood and understanding the later-life effects of adolescent cannabis use.
A story about findings relating to distinguishing between biological versus chronological ageing was ranked the fourth most important scientific story in the world in 2015 by American-based Science News.
"We want to age well in terms of health," said Otago University researcher Professor Richie Poulton, who heads the study alongside colleagues Terrie Moffitt, Murray Thomson, Jonathan Broadbent, Avshalom Caspi, Bob Hancox, Malcolm Sears, Nigel Dickson, Jennie Connor and Joanne Baxter.
"There's no point living an extra 20 years if you're decrepit. We need to intervene much earlier if we want to make a big difference to the way peoples' lives turn out."
Poulton said there was "no magic bullet" in life but if one wanted to identify priorities, increasing people's self control starting in early life would be a good candidate.
This seemed to be even more important than socioeconomic status and IQ for how life turned out.
"Self control is a skill, like sport, art or music, and it must be practised," he said.
"We've shown quite powerfully how important it is in just about every domain you can think of, from how you relate to others to whether you will become a career criminal."
The team mainly focused on social benefits but the researchers were aware that everything they studied had an economic component.
In the past five years, the researchers had pulled in almost $20 million in overseas grants and expected international funding support to continue.
"Bringing in significant overseas dollars tells us that the science we are doing is the best in the world," Poulton said.
"The United States can do lots of things. They can put people on the moon, send things to Mars but they haven't managed to create a study like ours because our treasure trove of data is unique."
The prizemoney will be used to buy sophisticated, high-tech equipment to help improve the team's comprehensive, gold-standard research and for new investigations.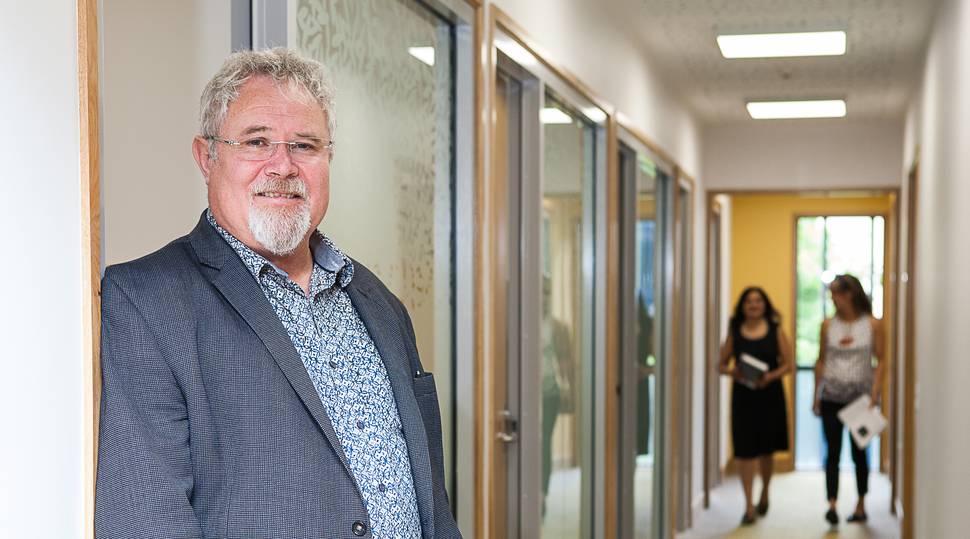 These include musculoskeletal examinations, a focus on chronic kidney injury and measuring hearing and sight, as these are considered high burden problems this century.
The next assessment of study members was due to kick off next month and incorporated brain imaging to help understand how early-life adversity predicted adult behaviour.
"Winning the prize is not just for me. It's for the team. It's for the study that I love. This prize is the top team award in New Zealand, the best," he said.
"But those who take part in the study are probably the most important of all. I am so looking forward to having that prize statue sitting in the research unit when they come in for their assessment and I'm going to say 'take a picture of yourself with that because it's yours, it's much more yours than ours'."
"I think I'm most proud of consistently striving for excellence, unwaveringly, always trying to get better, as well as maintaining the amazing goodwill of the cohort."
Poulton's own first involvement with the study was as a 22-year-old, ring-wearing Otago psychology student with peroxide-dyed hair, closer in age to the then 13-year-old study members than his "cardy wearing" fellow interviewers.
He worked overseas, completed his PhD in Australia and became director of the study 16 years later, in 2000.
"I guess you could say I'm an example of someone having worked their way from the shop floor to the top job."
Dunedin Study recent highlights
• Findings published in December revealed how a simple test at the age of 3 could predict if children will grow up to be a burden on society. The research found members of the Dunedin study who scored poorly in neurological evaluations and tests of verbal comprehension, language development, motor skills and social behaviour tests at 3 most often ended up taking the lion's share of social services as adults.
• Young occasional smokers are almost four times more likely to become daily smokers by their late 30s than their non-smoking peers, a 2015 study showed.
• A 2016 study suggested a childhood exposure to microbial organisms through thumb-sucking and nail-biting reduces the risk of developing allergies.
Other winners
• The University of Canterbury's Professor Brendon Bradley received the Prime Minister's 2016 MacDiarmid Emerging Scientist Prize.
Bradley's work is being used to set new building design codes internationally, putting emphasis on better designs for buildings and infrastructure of critical importance, such as hospitals, telecommunications headquarters and office blocks occupied by large numbers of workers.
The prize recognised Bradley's sophisticated seismic hazard analysis and assessment modelling - and his pioneering ground motion simulation to identify and mitigate earthquake impacts.
• Dr Rebecca Priestley, a senior lecturer at Victoria University's Science in Society Group and a well-known writer of books and articles about science, received the Prime Minister's 2016 Science Communication Prize.
Priestley said the role of science communication in democracy was "crucial" because people needed to be able to understand, discuss and ask informed questions about issues such as climate change, water quality and emerging technologies to make decisions about their future.
Her career in science communication spans more than 20 years and includes having written more than 200 science articles and features for the weekly magazine the Listener.
• The Prime Minister's 2016 Future Scientist Prize has been won by former Onslow College student Catherine Pot, who tackled a problem that no other Kiwi student competing in the 2016 International Young Physicists' Tournament wanted to take on.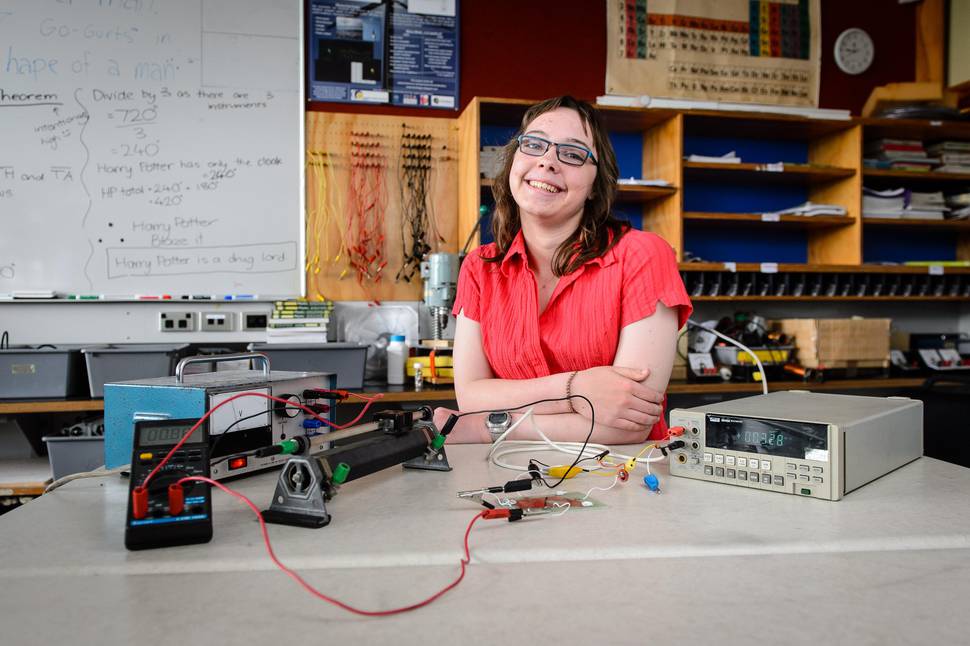 Pot investigated the van der Pauw method, used in experimental semiconductor physics in many university labs, and came up with an experimentally-verified way of improving the technique so it can be more widely applied.
She becomes the third person from Onslow College to win a Prime Minister's Science Prize - Stanley Roache won the inaugural Future Scientist Prize in 2009 and Terry Burrell, Learning Area Leader for Science at Onslow, won the Prime Minister's Science Teacher Prize in 2015.
• For the first time, the Prime Minister's 2016 Science Teacher Prize has been won by a primary school teacher - Dianne Christenson, who is the curriculum leader for science at Koraunui School in Stokes Valley in the Hutt Valley.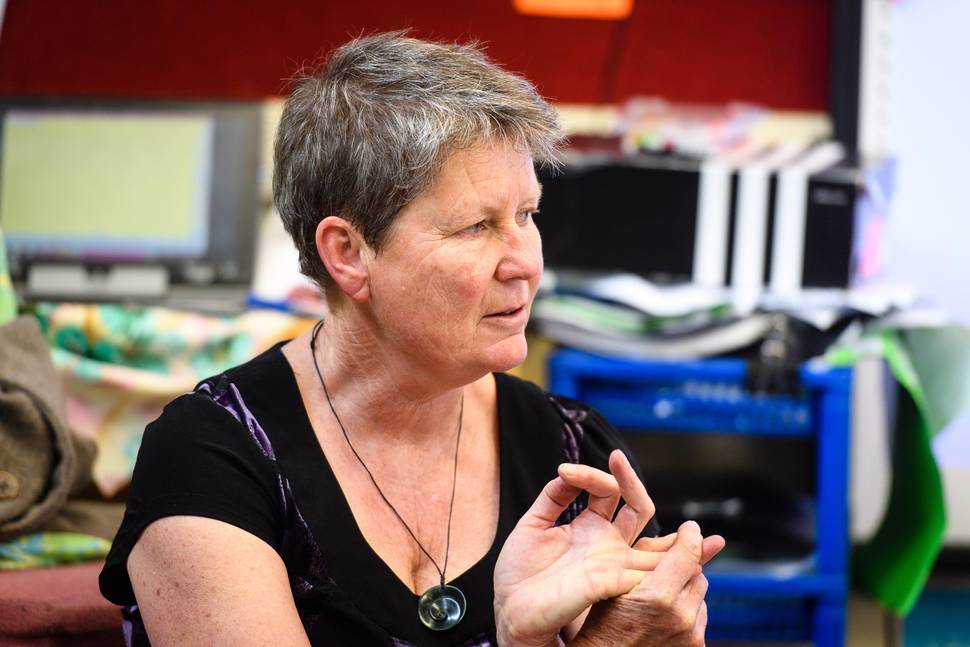 Under her leadership, students at Koraunui School work in the garden, the river, the ocean and the kitchen, getting the opportunity to explore, take risks, get used to failure and have fun while they're doing it.
Projects she's led have included installing beehives at the school, making and selling natural balms and creams, students building a shed to store garden tools, supporting the establishment of a school taro patch and cleaning rubbish from local waterways.