Operators say fire damage to the newly-opened $20m mountain bike park above Christchurch is "a lot worse than we originally thought", with around two thirds of the park charred by last month's massive Port Hills blaze.
The Rural Fire Authority handed back Christchurch Adventure Park (CAP) on Friday, marking the start of what park bosses said will be a "fairly long make-safe and damage assessment process".
They said it would be months, not weeks, before the true extent of the damage was known and insurance was determined, before any repairs could begin.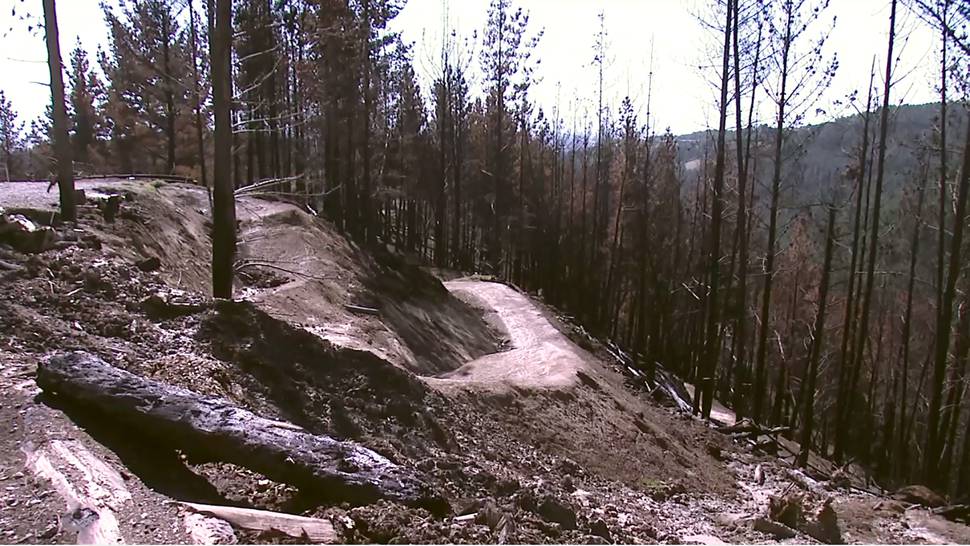 Today, the Herald was given a behind-the-scenes look at the fire damage which covers more than 200ha of the 360ha facility, widely hailed as being world-class by riders after its December opening.
Much of the forest plantation, owned by timber company McVicar Holdings and leased to CAP, has been burned. Thousands of blackened trunks scar the once-picturesque hillside overlooking the city across the Canterbury Plains to the Southern Alps.
The raging inferno, which first roared through the park's valleys on the afternoon of Wednesday, February 15, was kept away from the village, including office buildings and cafe.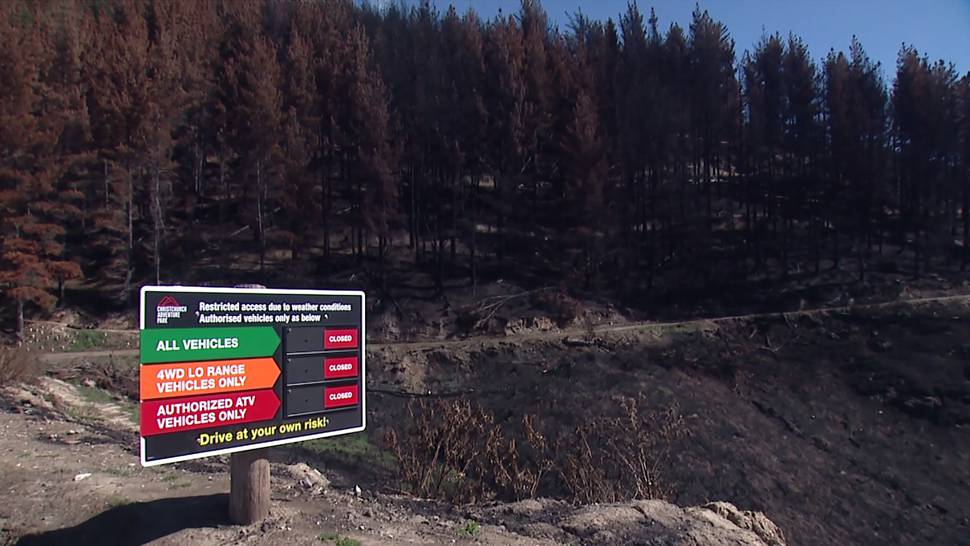 Fire crews worked through that night to keep the blaze at bay. It got within 50m of the main infrastructure.
However, the fires burned out of control in other areas of the park, including parts where the chairlift and two ziplines traverse.
Park officials are yet to fully gauge the damage to the Austrian custom-made chairlift, although they know at least some chairs have been burned. They fear its 36-tonne main cable could require replacement from Europe.
"It's actually a lot worse than we originally thought," park spokeswoman Anne Newman said of the "devastating" damage.
"This fire has been one of our worst nightmares.
"There is significant damage and it's not going to be a quick fix."
In some of the higher valleys, where the heat was at its most intense, the land is scorched and blackened.
With the recent heavy rainfall, green grass has already started to shoot up.
But officials know that repairing the trails will be a huge job.
They are worried about further damage happening in the process of removing the thousands of damaged and dangerous trees.
Extreme tree and rockfall hazards across the hilly terrain is hindering damage assessment.
A total of 30 CAP staff have had to be let go since the fire shut down the park.
It remains closed to the public until further notice. Access is strictly prohibited.
Newman said the public has been "very understanding and supportive" of CAP's plight, and have even offered to help with its rebuild.
The prospect of walking away never crossed the minds of park officials, she said.
"But it is going to be a long road ahead."