The recent bust of "masked" methamphetamine could be the first time that method of drug smuggling has been used, police said.
Four men aged 59, 47, 38 and 54, face charges in the Auckland District Court today after a joint police and Customs investigation disrupted a new form of methamphetamine importation.
Detective Superintendent Dave Lynch ​said they found around 120kg of methamphetamine which has a street price of over $100 million.
He said the meth was found in a pallet of dishwashing liquid mixed in with a masking agent called t-boc. He said there would be a relatively simple process to then covert the liquid back to methamphetamine.
Lynch said this is the first instance in New Zealand. Although a similar case had happened in Australia last year with MDMA.
"When it actually arrives in New Zealand it's not actually methamphetamine. At that point it's not a controlled substance. That's the challenge we have.
"As long as there's been criminal they've been trying to invent new ways to avoid detection. It's something we're used to dealing with.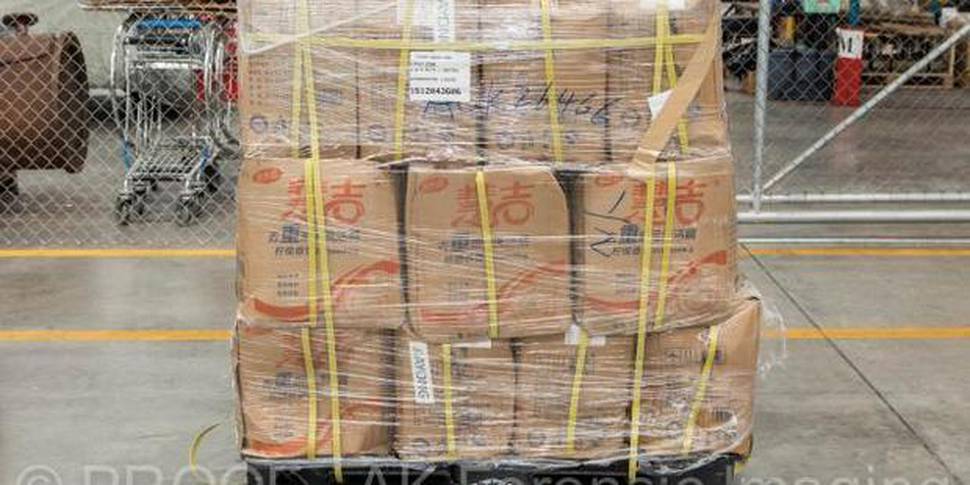 "Ourselves and customs with their overseas networks remain committed to trends and rely on intelligence on what's going on overseas to combat any new methods."
Lynch said the investigation had commenced in December last year and the shipment had originated from Hong Kong.
Lynch confirmed that police had executed multiple warrants in relation to the investigation. Meth was found at one of those.
Lynch said that police would continue to focus on enforcement and detection.
"It's an ongoing battle we remain committed to do what we can."