He murdered his stepdaughter Coral Burrows and was sentenced to life in prison. But that was not enough for Stephen Roger Williams who masterminded the murder of a fellow inmate at New Zealand's toughest prison to ensure he was NEVER released. That inmate - also a murderer - lived, and today Williams was handed down a sentence of preventive detention. The Herald looks back at Williams' life to see what made this murderous monster.
H
e calls himself The Smiling Assassin and he's been waiting, trying, waiting to kill again ever since he was jailed for life for the murder of a 6-year-old girl.
The child, his stepdaughter, didn't stand a chance against the methamphetamine-fuelled menace, who beat her to death and dumped her body near Featherston.
The inmates Stephen Roger Williams has tried to kill have fared better - miraculously.
In 2013 Williams jammed a sharpened toothbrush into the neck of a fellow inmate at Auckland Prison.
He wanted to kill the man, he aimed the homemade weapon at his carotid artery and plunged it in deep.
But the inmate didn't die.
Williams was hugely disappointed and in December tried again with a different, bigger, more lethal weapon.
This time he picked fellow murderer Nikki Roper, effectively grooming him and gaining his trust by inviting the 27-year-old into his cell to get tattoo work done.
When Roper returned for a second round of ink, Williams attacked.
Earlier that day he'd removed a fluorescent light tube from his cell ceiling, hidden it and waited for his chance.
Roper entered the cell, sat down in a chair and Williams got out his illegal tattoo gun and started etching a design on the inmate's back.
Suddenly he stopped, put the gun down, retrieved the light tube and stabbed Roper with it - again, aiming for his vital neck artery.
READ MORE:
Coral Burrows' murderer Stephen Roger Williams admits prison attack
'Not a day goes by that we don't think about her'
Coral-Ellen finds peace with family friends
Roper scrambled, panicked, towards the cell door, knowing if he could get to the landing the guards would see the attack on security cameras and they'd come to help him.
Williams choked him, stomped on his head, then grabbed a broom to finish him off.
As he beat Roper with it, the broom snapped and he drove the sharp end down into his neck.
It looked like that was the end of Roper and Williams was happy.
Later that day, during a police interview, he found out that Roper had survived and would recover.
Again, Williams was gutted - and told the police so.
He wished he'd killed Roper, was annoyed that he'd failed and chillingly, told authorities in the aftermath that he would keep trying until he claimed another life.
That was the only way they could keep him in prison until he died.
And only then would the community be safe from him.
S
o why is Williams so desperate to stay behind bars?
He's already serving a life sentence for beating little Coral Burrows to death, so one would think he'd be satisfied with that.
But the thing about that sentence is, after he's served 17 years, he'll be eligible for parole and that means there is a chance he will be released.
He doesn't want that chance.
Sources say Williams is so affected, haunted and guilty over what he did to Coral that he feels he deserves to effectively rot in jail.
So, he has been working on sealing that fate for years.
Today, he got exactly what he wanted in the High Court at Auckland when Justice Kit Toogood sentenced Williams to preventive detention for the attempted murder of Roper - an indefinite sentence.
The court heard that Williams had been diagnosed with post-traumatic stress disorder, a direct result of murdering Coral, which he had never sought treatment for.
Williams' "stress" and guilt over the killing was such that he'd told police, health assessors - effectively anyone who would listen - that he should never be released because he "would" kill again.
To ensure no innocent members of the public were hurt - like Coral - he chose to attack fellow inmates in a bid to get the sentence he wanted.
W
illiams' conviction for attempted murder was his 97th.
Among his lengthy conviction list - aside from murder and attempted murder - are a raft of violent offences.
It's no surprise that Williams' life of crime started young.
Justice Toogood outlined his road to prison in open court today and it was a grim tale, punctuated by violence and drugs.
"A study of your childhood reveals the unsurprising information that you were frequently exposed to violence and substance abuse in your home environment," Justice Toogood told Williams in court.
"You started using alcohol around the age of 10, and cannabis when you were 12.
"In your teenage years, you became involved with biker gangs and white supremacist groups.
"This embedded you into a life of crime, which later escalated from vehicle thefts and serious assaults."
He said Williams had a history of substance abuse, but has never received "proper" treatment for that.

"A methamphetamine binge featured prominently in the terrible killing of your step-daughter. Your use of methamphetamine has severely impaired your ability to maintain relationships; it has alienated those close to you, and I do not doubt that it has contributed to an escalation in your violent behaviour," Justice Toogood surmised.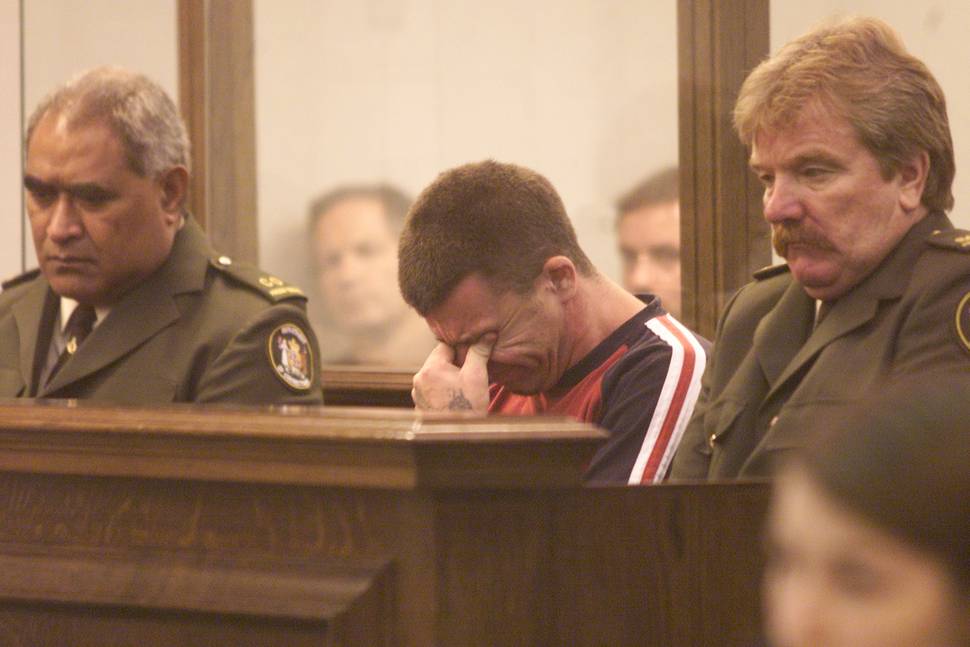 Williams has two children of his own and at one point was motivated to seek parole, according to reports presented to the court, so he could spend time with them.
"But you no longer want to be released," he said.
"You have become, it seems, completely institutionalised and you say you do not wish ever to have a life outside prison."
A pre-sentence report reflected that, saying Williams had a low motivation to attend rehabilitation programmes.
"Violence has become the norm for you, and you lack any consideration for the consequences of your actions, either on others or for yourself," Justice Toogood said.
"In your interview with the probation officer, you took some delight in describing yourself as 'The Smiling Assassin', meaning that your future victims would not be aware of your intent to harm them until it happens.
"It is unsurprising that the writer of your pre-sentence report assesses you as presenting a very high risk of reoffending. Similarly, your risk of harm to others is assessed as very high."
W
illiams, according to Justice Toogood at least, is a serious danger to the community and since being jailed for Coral's murder, his offending had escalated.
There was also reason to believe that Williams would commit serious offences in the future.
"Acts of serious violence done with murderous intent are undoubtedly harmful to New Zealand's social fabric," he told Williams.
"You have made it clear that you intend to act violently and even, if you can, to kill in the future.
"Even putting aside those statements and those threats to kill, it seems to me that you are a very disturbed individual.
"You continue to justify your recent attacks, and the tests conducted by the health assessors resulted inevitably in the conclusion that your risk of reoffending violently is high."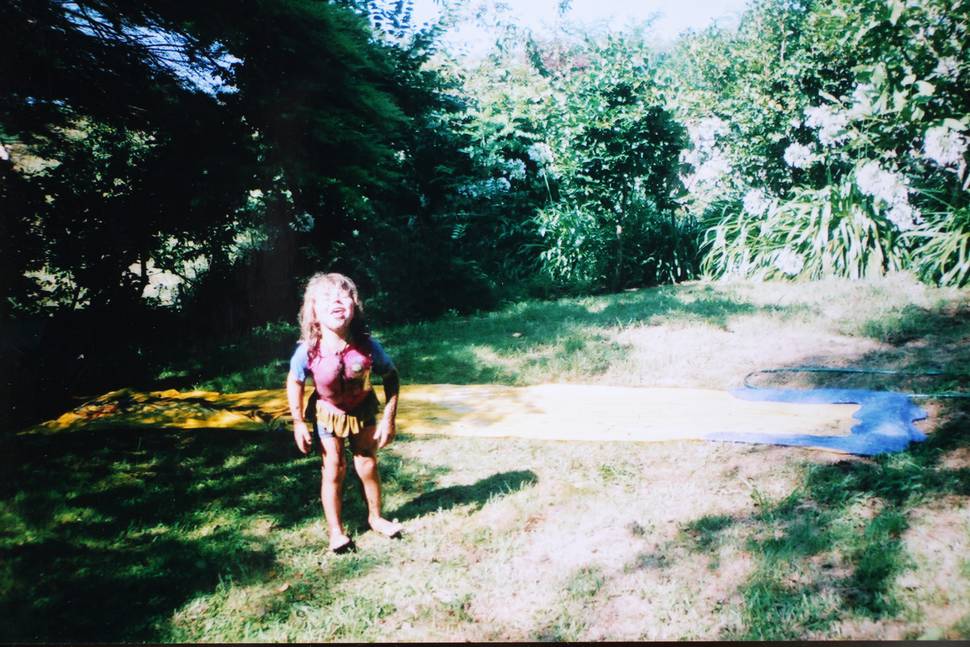 A
s Justice Toogood spoke to Williams about the murder of Coral, the killer glared at media, his eyes dark and his face strained as he sat in the dock, his tattooed body flanked by three security guards.
He did not flinch, nor did he show any real emotion - but there was a tangible sense of anger, his body language tensed as the little girl's violent death was raised.
"I accept that you feel a considerable level of guilt for that offending, and that you have a desire to punish yourself by remaining in prison for the rest of your life," Justice Toogood said.
"You very recently expressed some motivation to engage in treatment. But unless and until you start putting intensive effort into that, you will remain in a very dark place of self-loathing.
"It is clear that the community cannot afford the risk of your being released so long as you remain in that present troubled state of mind.
"You have told your health assessors that your intention is to kill again so that you will be sentenced to life imprisonment without parole.
"I have to tell you, Mr Williams, you do not need to do that to achieve your objective of remaining incarcerated. The sentence of preventive detention which I find must be imposed means that you will never be released until you are no longer a threat to community safety."