Lionel Patea says he cannot remember beating his ex-partner to death - but he would take it back "in a heartbeat" if he could.
Patea was jailed for life today after he pleaded guilty in the Brisbane Supreme Court to murdering Tara Brown.
In September 2015 Patea followed his Kiwi-born ex - who had a protection order out against him - after she dropped their young daughter at day care, ramming her car off the road and beating her to death with a 7.8kg metal fire hydrant cover.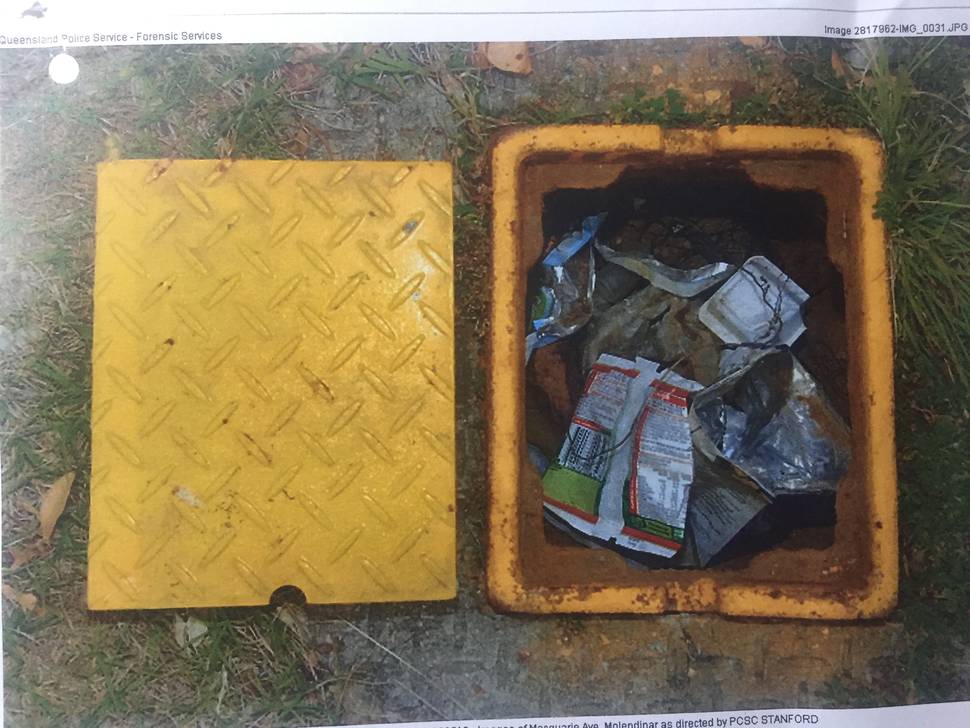 The Herald
has obtained a handwritten letter Patea, 25, penned to the court expressing his remorse.
The letter was written specifically for today's court hearing.
READ MORE:
Murder victim Tara Brown cared immensely for others, emotional mother tells Brisbane court
Life sentence for Lionel Patea, Tara Brown's killer
Lionel Patea pleads guilty to murdering Kiwi Tara Brown
It was supposed to be the first day of an eight-day trial for Patea, however first thing this morning he changed his plea to guilty.
He claims he cannot remember killing Brown.
Brown's mother Natalie Hinton told the court she had not read Patea's three-page letter, nor did she want to.
Justice Debra Mullins released it to the media after sentencing today.
The letter reads:
There are no words that can possibly describe how remorseful I am for the events leading up to and on September the 8th of 2015.
Nothing I can say can bring Tara back.
Nothing I can do can get her returning home to us.
If there was I would do it in a heart beat.
I would like to apologise from the bottom of my heart to both sides of our family - especially to her later father Patrick.
Pat, I really let you down.
I would like to apologise to my daughter.
These events and outcomes are simply unspeakable and I only have myself to blame.
So many people have been affected by this.
The question that haunts us all - how such a tragedy like this could ever have even happened?
Unfortunately I don't have the answers and can't clarify it for myself either.
I hoped today in court gives everyone personally involved some sort of closure.
Tara was everything to me.
Those of you that were close to her, those of you that were close to us all know how my sun rose and set for her.
She was my everything - still is.
Tara was a dream catch, that one-in-a-million girl.
Beautiful, gentle, warm, kind hearted and loving.
My own angel on earth - that is how she will always be remembered by me.
That is how I want her to always be remembered by everybody else too.
(My daughter) has lost a mum and dad. Both families lose.
A mother, daughter, father, sister and son.
There is no winning here, it's a loss for everybody involved.
My actions were unforgivable and I do not expect forgiveness.
I am not expecting any leniency from the Crown here today either.
Life is jail is only part one of my sentence.
Living out our days without Tara is part two.
The hardest sentence of all? One day I am going to have to explain to my daughter what happened to mummy.
As (she) grows old I expect her features and her demeanour will be constant reminders of how beautiful her mother was, the likeness in her being so familiar - like mother, like daughter.
I will endeavour to rehabilitate whilst in custody.
Maybe one day I can help prevent another occurrence like this from every happen ding again.
I pray that Tara's legacy thrives and lives on in (my daughter).
Lionel John Patea, 27/02/2017