A Flaxmere man found guilty of killing his 2-year-old stepson in a High Court trial in Napier yesterday will leave behind an unborn child.
Tamehana Huata, 19, is guilty of the manslaughter and injuring with intent to injure Matiu Wereta at his Flaxmere home in October 2015.
Huata's partner Erana Tiopira was surrounded by friends and family as she cried in the High Court gallery after the unanimous guilty verdicts were read out at 12.20pm.
Ms Tiopira is still in a relationship with Huata and is five months pregnant with his child.
Bail sought by Huata's defence counsel was denied by Justice Susan Thomas, leaving his family and friends hugging and crying in the gallery as he was taken out.
His face, which shed tears throughout the two week trial, was stoic while the court heard the verdicts.
Matiu, described as a healthy, happy and energetic boy throughout the trial, was found unconscious by emergency services with numerous marks on his body and a serious head injury on the morning of October 12.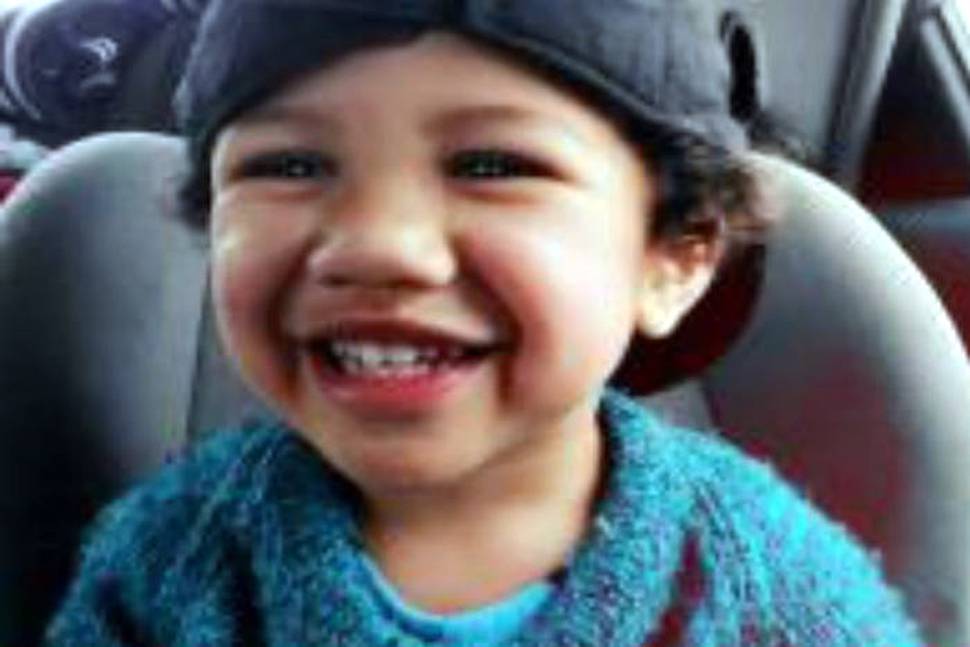 He died in Hawke's Bay Hospital as a result of the serious head injury two days later.
After five hours of deliberating, the jury asked two questions about the manslaughter trial.
The first was if they could consider that another person had caused the alleged bite marks on Matiu's body. Justice Susan Thomas said they could consider this possibility, but must consider it on the basis of the evidence presented.
This evidence being that the boy's mother Erana Tiopira left for work about 8.45am that morning and the Huata's DVD interview with police where he says he wasn't aware of anyone else in the house.
The second question was if the jury could have a transcript of the judge's summary to which Justice Thomas said no, but added she could go over parts of the summary with them if they wished.
It took the jury of seven men and five women one more hour to reach a verdict and find Huata guilty on both charges.
Both the prosecution and defence agreed Matiu had died as a result of a serious head injury, but argued different cases as to how the head injury was caused.
The defence argued the multiple bruises, bite marks and fatal head injury was caused by Matiu tripping on a towel and accidentally falling into a brick wall.
However, the jury's guilty verdict means they agree with the Crown's case that argued Huata, who was 17 years old at the time of the incident, found himself "out of his depth" looking after the boy and proceeded to lose the plot and inflict the serious head injury.
The Crown also argued the unreasonability of the defence's scenario in which the numerous bruises, bite marks and the fatal head injury were all caused by the boy running into a brick wall and falling down two steps.
"Either that force has come from the defendant or that force has been generated by a 14kg, 2 and a half year old boy and he's done it to himself somehow, accidentally," he said.
In summary Mr Manning encouraged the jury to make their decisions in the context of the real world, alluding to the "narrow window" of just 34 minutes in which Matiu's injuries could have occurred.
At the time of the incident Huata had been living with Matiu's mother, Ms Tiopira, for several months. During the trial she testified he had been a gentle, loving stepfather.
Both Huata and Matiu were unwell and had stayed home on the morning of October 12 while Ms Tiopira went to work.
Matiu's mother Errana Tiopira testified that when she left for work at 8.45am on October 12 2015 Matiu had only several scratches and marks from previously swimming at a pool and playing rugby with his cousins.
In the period between her departure and a call she received from Huata, telling her Matiu was unconscious, the boy's body had received blunt force trauma causing a subdural haematoma and numerous additional marks and scratches.
Defence lawyer Russell Fairbrother said of all the experts who testified during the eight day trial, not one of them could rule Huata's recount of events out entirely.
"There is a very real possibility that this young fellow died as a result of a freak accident. No one says it's impossible," he said.
Mr Fairbrother said it had been a privilege to represent a decent young man who comes from a good family, makes good decisions, co-operates with authorities and shows the level of concern that a decent human being would show.
Mr Manning said the defence's argument that the entirety of Matiu's injuries were inflicted by accidentally falling into a brick wall stretched the bounds of credibility, and argued while Huata may be a good person, even good people can lose their temper and make bad decisions.
"Parents can snap, event the best parents can snap," he said.
In her summary Justice Susan Thomas told the jury the death of a child is a tragedy, but that they should put aside any natural thoughts that someone should be held accountable and look at the evidence presented to the court only.