The race for the Te Tai Tokerau seat is expected to be close after the Maori Party agreed not to stand in the electorate to ensure Mana's Hone Harawira "gets back into Parliament".
But current Te Tai Tokerau MP Kelvin Davis says he is not worried about the arrangement between Mana and the Maori Party, and is confident he will be voted in again.
The Mana Movement and the Maori Party put their differences aside yesterday and signed an agreement which means the Maori Party will not stand in the Te Tai Tokerau electorate, which will be contested by Mana leader Hone Harawira.
In turn Mana will not contest the other six Maori seats - Tamaki Makaurau, Hauraki-Waikato, Waiariki, Ikaroa-Rawhiti, Te Tai Hauauru and Te Tai Tonga.
Labour holds six of the Maori seats and Te Ururoa Flavell, Maori Party co-leader, holds the seventh (Waiariki)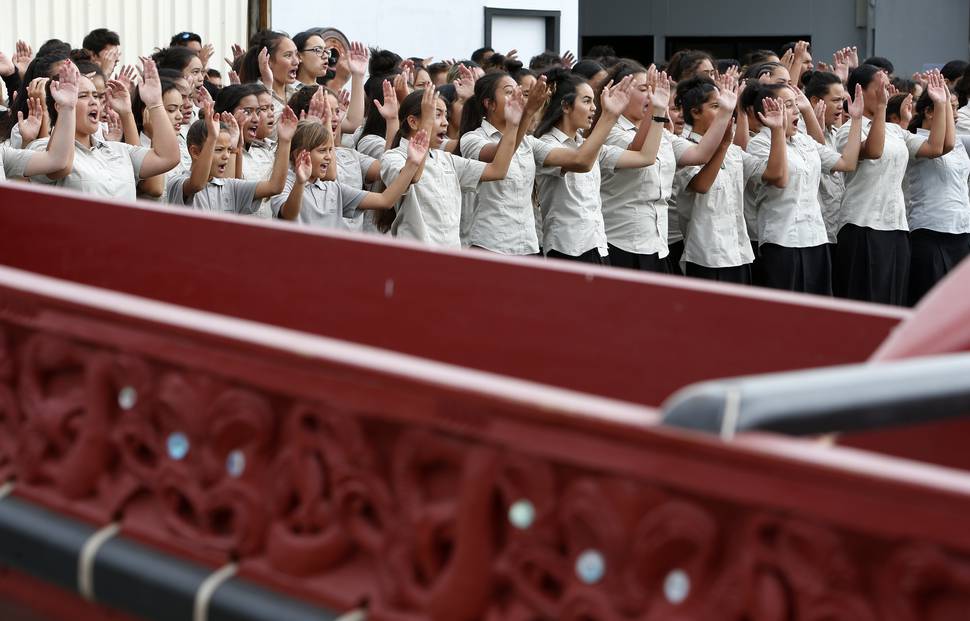 Representatives from both parties - including Maori Party president Tukoroirangi Morgan, Maori Party co-leaders Te Ururoa Flavell and Marama Fox, Mr Harawira and Mana President Lisa McNab - were welcomed to Whangarei's Te Kapehu Whetu charter school where the signing took place.
Mr Harawira said the main point of the agreement was to send a clear message to Maoridom that "we're taking up their call to bring the Maori seats back into Maori hands".
"The primary focus for us here in Tai Tokerau is to win it back, the primary focus for the Maori Party is to do the same with the other seats," he said.
Mr Morgan said it was no coincidence the signing took place in Northland.
"There's only one viable candidate and that is Hone Harawira. We must galvanise ourselves to ensure Hone gets back into parliament," he said.
It was a close race between Mr Harawira and Mr Davis at the 2014 election. In the end Mr Davis won with 9712 votes while Mr Harawira received 8969 votes.
Te Hira Paenga, who stood for the Maori Party in that election, received 2579.
But Mr Davis said while it would be a close race again, he was confident he would win the seat.
"I'm more confident than I was three years ago when people didn't know me. I've shown I am capable of continuing to be a spokesman on a number of high-profile issues," he said.
Mr Davis said a vote for the Mana-Maori deal was a effectively vote for National - the Maori Party has supported National in its last two terms. This comment was "unfortunate", Mr Harawira said.
"One of the things I've always tried to do is keep the personalities out of politics. Importantly I want people to know a vote for me is to return foreshore and seabed into Maori hands," Mr Harawira said.
"If we are to go forward as Maori it must be as Mana Maori Motuhake and that can't be achieved by a Maori candidate standing in a Pakeha party because Pakeha principles and Pakeha priorities always take precedence and our aim is to put Maori kaupapa at the top."
Mr Davis said Mr Harawira was attempting to undermine the Labour Party.
"What he is actually saying is he can't make a difference in a Pakeha party but I can, and I have," he said.
The agreement will expire on election day but the possibility of Maori and Mana becoming one party in the future is not out of the question.
"To go there you need to first be able to show you're capable of working together as Mana-Maori," Mr Harawira said.
"We can't predict what's going to happen after the election, and we will start again from there. I think we've indicated clearly by moving into this agreement, a desire to work together," said Mr Flavell.
The election will be on Saturday, September 23.