A nervous Christchurch has endured a sleepless night and now prepares to again battle a devastating wildfire burning fiercely along several active fronts in the Port Hills.
Just before dawn residents living downhill of Sign of the Takahe on Dyers Pass Rd were told to get out immediately as a frightening fire front edged closer to hillside properties.
Civil Defence expect helicopters to be airborne at first light to continue the fight against the blaze, which has claimed at least eight homes.
Controller Dave Adamson said everyone was bracing for a difficult day as winds are predicted to rise in the afternoon, coupled with hot temperatures.
"It's quietened down but probably a little bit of the quiet before the storm. We'll get the helicopters back up there. We'll be able to go out and the fire crews will be able to get a good feel for what's really happening on the fire ground."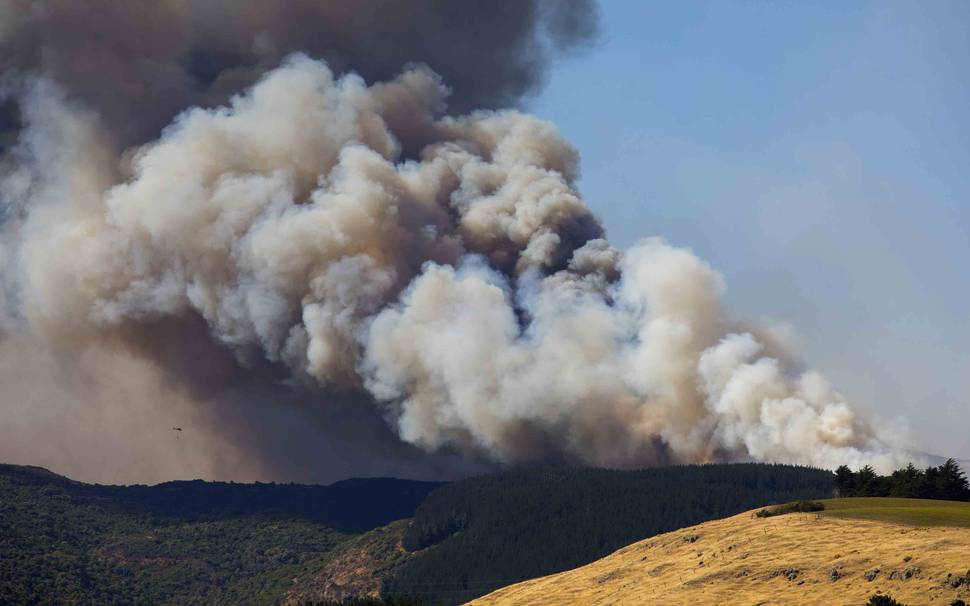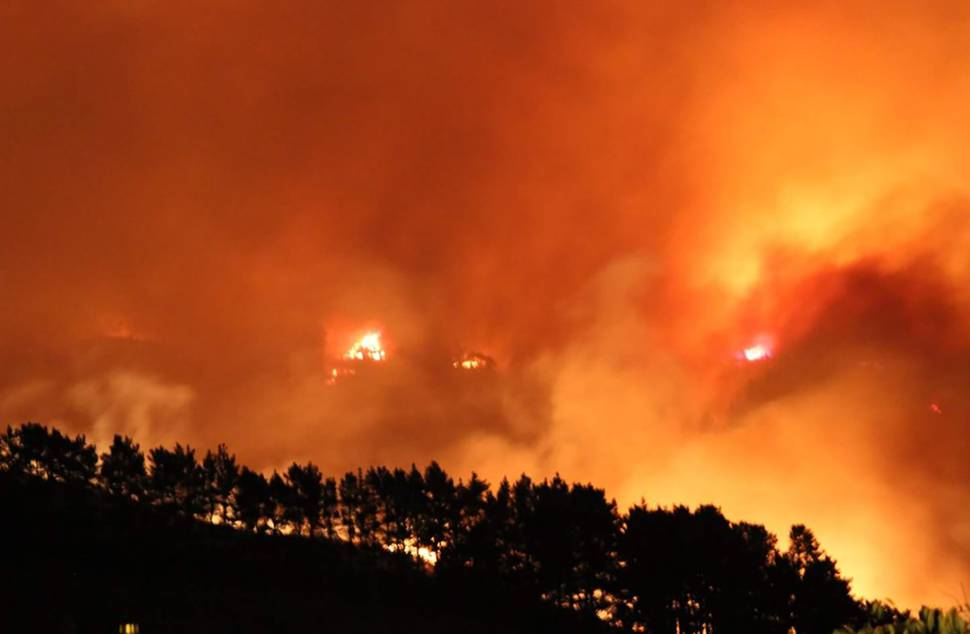 He said the wind was expected to rise up to 25 km/h by this afternoon. This coupled with rising temperatures and a drop in humidity had the potential for the firestorm to gather strength.
About 400 households have been evacuated in the areas around Victoria Park/Dyers Pass Rd, Worsleys Rd, Westmorland and Kennedys Bush.
Police and Defence Force personnel have spent the night door-knocking and telling people to evacuate high-risk areas immediately.
There are also reports of about 1000 people fleeing the area by themselves.
Several fire crews have been on the ground protecting properties overnight, although a recent drop in fire activity can be attributed to a decrease in temperature and a rise in humidity.
One person has died in the blaze, which has been burning since Monday evening.
Steve Askin, a New Zealand military hero, was killed when his helicopter crashed while he was fighting the fire on Tuesday.
His father, Paul Askin, said his son, who was awarded a NZ Gallantry Star for bravery while fighting for the SAS in Afghanistan in 2014, loved fighting fires.
"It was the best part of flying, for him," Paul said.
"The best tribute we can pay to Steve is to love his kids and his wife."
Christchurch lines company Orion said more than 120 homes are without power.
Forty two homes are without power in Cashmere, 29 are in Westmorland, and two are without power in the Halswell, Sumner and the Tai Tapu area.

Nineteen were already without power because of an outage in Governors Bay and part of Marleys Hill.

Thirty one were already without power in Lansdowne and another part of Marleys Hill.

Another home has also been without power in Ilam.

Chorus has no reported outages.

There's no word on whether the outages are related to the fires.
Christchurch Adventure Park is surrounded by flames.

Spokeswoman Anne Newman says the fire has come right down the valley that surrounds the park.

She said firefighters have saved the village part of the park but it's not known how much damage has been done elsewhere.

Newman says they're keeping the chairlift running so its wires don't overheat from the flames.

She said the base station of the chairlift is still intact and the chair is still running but there is fire all around the park.
Hundreds of people have opened their homes to about 1000 Port Hills fires evacuees.
An "evacuation housing" Facebook page has been established to offer support to those who have been forced to flee the flames.
- Additional reporting Newstalk ZB and the Christchurch Star