Leisa Renwick has been awarded the New Zealander of the Year title at her work place, Mount Maunganui College.
National MP Simon Bridges presented the mother-of-three with the New Zealand Herald award, which recognises her achievement in successfully lobbying for nationwide funding of cancer drugs.
Renwick was diagnosed with stage 3 melanoma on Mothers' Day in 2015.
She was told she had weeks to live and doctors sent her home to die. At the time there was no state-funded effective treatment for late-stage melanoma.
Through a private oncology specialist, the secondary-school teacher staked her life on two very expensive drugs.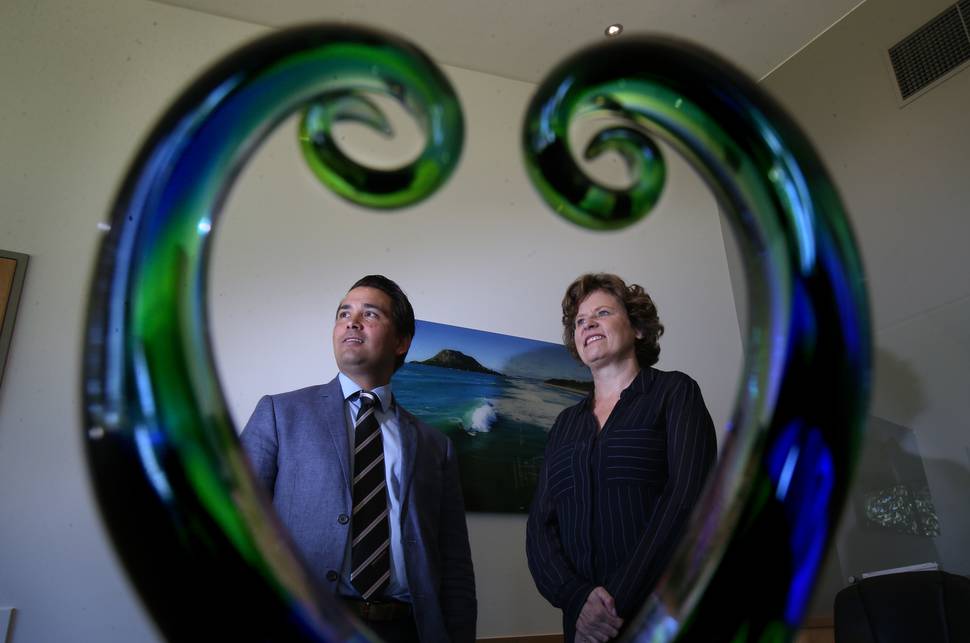 The first was dabrafenib, a gene therapy treatment that essentially starves the cancer. Melanoma usually becomes resistant to the drug over time.
At that point, immunotherapy drugs such as pembrolizumab, better known as Keytruda, becomes the brightest hope.
Keytruda, which costs $8500 every three weeks, doesn't work for everyone, but it worked for Renwick.
"I was getting better and I'd meet all these people [dying from melanoma] and they'd ask 'How are you getting the drugs? And I'd have to say 'I'm paying for it'," says Renwick, 48.
"And I knew they were thinking 'I can't [afford them]'."
So while still fighting for her own life, Renwick started fighting for the lives of others.
Keytruda is state-funded in Australia and the United Kingdom, but New Zealand's Pharmac was not convinced.
Pharmac cited a lack of evidence about the drug's efficacy and said evidence presented by pharmaceutical maker Merck Sharp and Dohme had not been peer-reviewed.
So Renwick petitioned Parliament requesting extra funding for Pharmac so pembrolizumab could be made "available to all New Zealanders with advanced melanoma, regardless of socio-economic status".
She hoped for 5000 signatures. She got 11,085.
The petition was referred to the Health Select Committee, but in May the Government acted before submissions were heard - giving an extra $39 million for Pharmac to fund Keytruda and Opdivo, another immunotherapy drug for advanced melanoma.
Renwick is proud of what was achieved but quick to point out she couldn't have done it without her family, close friends who nursed her and others suffering from melanoma, as well as medical experts who spoke out.