• The survivor of one of the country's worst maritime disasters tells his story for the first time
• Iripa Iripa swam for five hours after his boat sank, claiming the lives of eight mates
• Injured, exhausted and suffering severe injuries, he battled huge swells
• He reveals the promise to his daughter that kept him alive
As Iripa Iripa lay trapped underneath the Francie, surrounded by debris in darkness the one thing on his mind was the promise he made to his youngest daughter: "I will make it no matter what - I'm coming home."
The survivor who spent five hours fighting for his life at sea after the Francie charter boat capsized told the Herald on Sunday he feels blessed to be alive but devastated his fishing mates are dead.
"I made it, why didn't they?
"I can't stop thinking about it but it's not good because you can't bring them back."
The Francie charter boat sank crossing the Kaipara bar in treacherous conditions last November. Eight men who had been fishing on the boat drowned, including skipper Bill McNatty.
Iripa was one of three survivors. He swam ashore and the other two ­- known only as Moli and Nesi - were winched to safety by the Auckland Westpac Rescue Helicopter.
The married ­father-of-four has spoken publicly for the first time, telling the Herald on Sunday the tragedy continues to haunt him.
"Every night I have nightmares but the flashbacks are the worst. When I am in the shower and I have soap in my eyes, when the water is pouring down on me I feel trapped like it's pitch black and I can't see anything. You don't know where you are - that's what it felt like on the boat."
Iripa and 10 others were regulars on the Francie. They'd leave at 4am for a day on the water.
"At $60 dollars per head, you can catch up to 10 snapper and 20 kahawai; it was a cheap way to feed the family," said Iripa.
The group - Sunia Ungo'unga, 43, Alipate Manumu'a, 33, Tevita Tangi, 31, Fonua Taufa, 42, Fred Marsters, 58, Auerua Aria, 59, Taulagi Afamasaga, 56, Iripa, Moli and Nesi - met skipper Bill McNatty at Parakai wharf on a bleak and blustery morning last November.
After catching their quota they were heading back and trying to cross the bar as the weather closed in. They were navigating the ­increasingly choppy waters when a huge wave tipped the boat over.
Iripa was thrown from down below to where the water bottles and fishing rods were stored.
"After the boat rolled, I ended up with a little pocket of air. I was trapped upside down. When the boat started rocking I pushed the debris away and saw light through the hatch and went for it."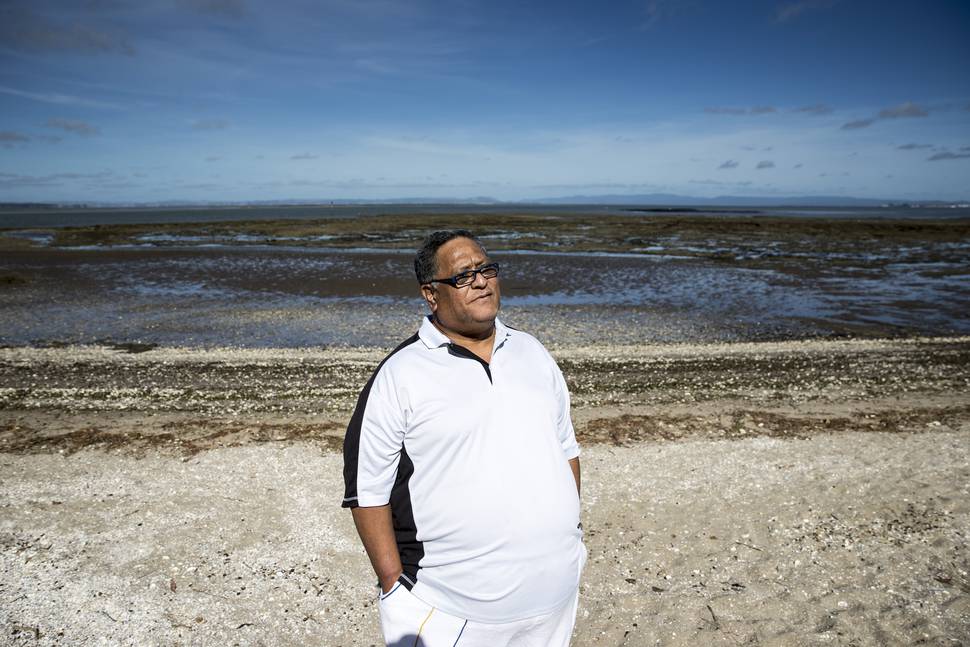 Freezing and injured, ­Iripa found a piece of wood from a broken deck chair that kept him afloat until he found two child-sized lifejackets.
He put one over his neck and attached the second one to it so he could keep his head up. "I felt like I was in a washing machine that wouldn't stop spinning but I ­refused to give up."
Iripa was in the 4m swells for up to five hours, determined to swim to shore despite being battered by waves.
Dressed in a long sleeved T-shirt and undies, which were ripped off his body, Iripa fractured his ribs and suffered severe bruising to his legs and hips.
"I was hurt but I just kept on ­going - dying was no option.
"I couldn't swim properly because I'd broken my ribs and I got cramps in my legs. When I felt the pain and the exhaustion take over and I couldn't swim any more - I thought of my daughter. That's what kept me ­going."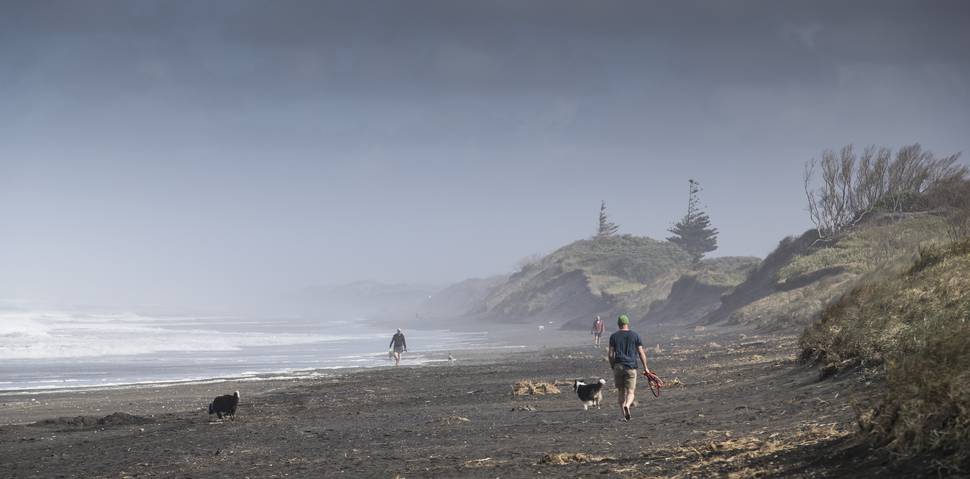 He saw a spotter plane fly over him three times. "I tried waving at them but it was difficult because I was hurt and I was trying to hang onto my lifejacket.
"They kept flying in the opposite direction, then right above me. I watched and watched and yelled out, 'I'm here. What about me?'
"But I thought, 'Never mind, mate, keep your promise to your baby girl'."
Iripa finally made it to Muriwai beach after a giant wave swept him in.
Iripa thinks of his friends every day. "I wish I could change everything. I am so sad my friends passed away. I feel sorry for their ­families - they were fathers, brothers, uncles."
A Transport Accident Investigation Commission into the disaster is continuing.
Skipper ­McNatty has been ­criticised for failing to ­ensure the fishermen were wearing lifejackets and for crossing the bar.
Iripa said ­McNatty had offered life jackets to the group before they went on to the jetty - and he said every man agreed to crossing the bar.
Despite the tragedy, which has become known as one of the worse maritime disasters in New Zealand, Iripa is keen to fish again.
"It's like when you fall off a horse, you have to get back on it. You have to get over your fear of the ocean - the sea can take your life but it can save you, too."
Suffering continues for family left behind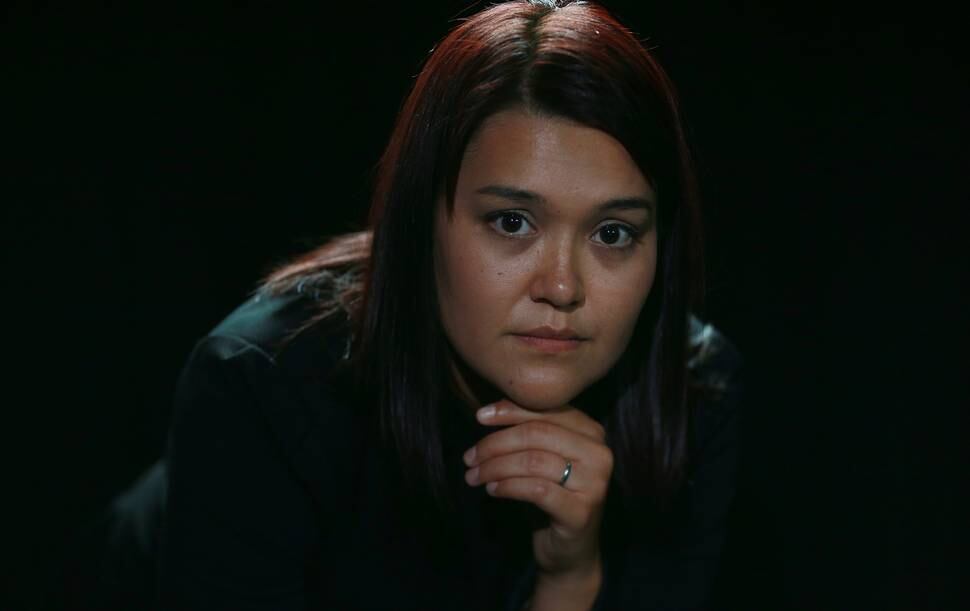 The daughter of a man who died in the Francie disaster is annoyed she can't ask the skipper why he crossed the bar in treacherous conditions without lifejackets.
Skipper Bill McNatty was one of eight who died when the charter fishing boat went down in heaving seas at the entrance to the Kaipara Harbour on November 26.
"We want to be able to look him in the eye and say 'this is what you have done'," said Amy Yerro, 28, daughter of Taulagi Afamasaga, whose body was found nine days after one of New Zealand's worst maritime disasters.
"Bill McNatty made the call to go across the bar. He should've said, 'Right boys, we are going back in but it's really rough out there put on your lifejackets - it could have potentially made a difference."
The past two months have been "hell" for Yerro, her husband Sam, and their two children Caitlin, 4, and Jacob, 1. The family moved back to her parents' house in West Auckland to take care of her mum, Mefi, and brother Tavita .
"My mum is devastated. She has said to me many times, 'I don't know how I can live like this for too much longer. I wish I could go with him'."
Mefi works with Iripa Iripa, one of the survivors of the Francie tragedy.
"It's a constant reminder of Dad. She keeps asking herself why he survived and not dad."
Taulagi, 56, was fondly known as "Lagi" by colleagues at the Auckland Harbour Bridge where he worked.
"There's not a day that passes they don't think of him," said Yerro, who works at IAG insurance. "He was a real joker, he loved teasing the kids. It's heartbreaking to know I will never see him again."
A Maritime New Zealand statement said skippers of recreational vessels must ensure all on board are wearing lifejackets of the right size at times of heightened risk. This may include when crossing a bar.
Yerro is determined to keep her father's memory alive by creating awareness about people wearing lifejackets on recreational and commercial boats.
"We don't want to be forgotten - we need to remind others about the pain we go through each day not knowing what happened."