A couple has had to move to a motel at public expense after their home was "destroyed" by armed police hunting a wanted man in Napier on Friday night.
Greg Cummins says police fired teargas canisters into the two-bedroom house in Bristol St, Tamatea, despite his assurances no one was inside. No one was found and police were last night still seeking wanted man Shawn Harding.
Two dogs were still on the property but outside when police fired the canisters about 8.30pm, about three hours into the stake-out, smashing windows, embedding canisters in walls and scorching carpet and melting lino, leaving the couple unsure when they will be able to return to live in the house which is owned by his partner's brother.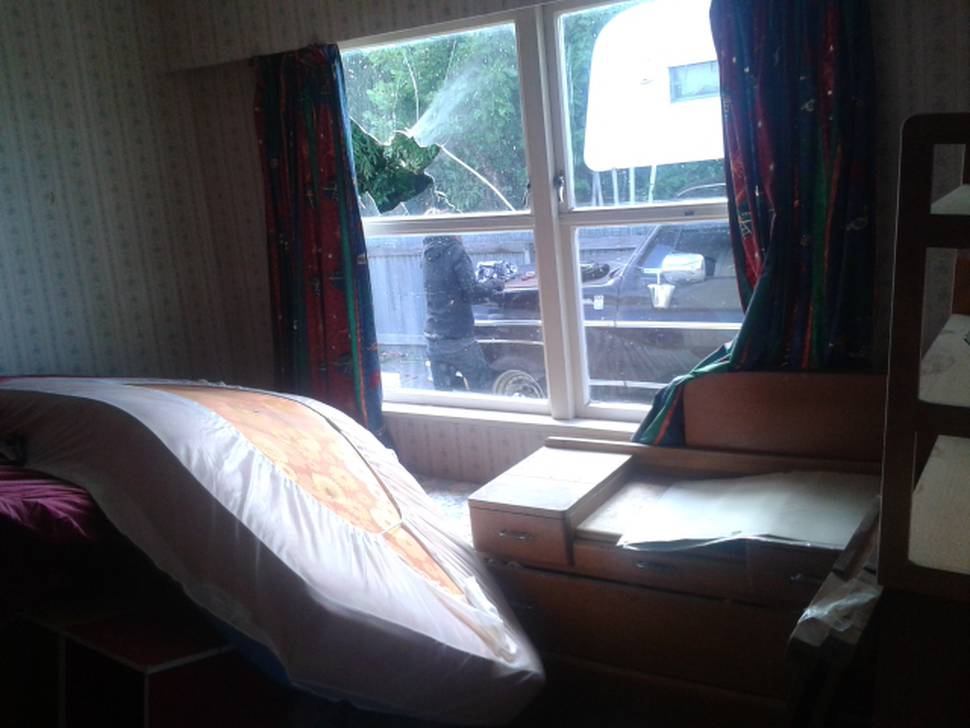 Mr Cummins said he was just resting with a beer after work soon after 5pm when the drama started, his wife apparently having a firearm pointed at her by police as she went outside.
Investigating the commotion, he was handcuffed as soon as he stepped out the door and was taken from the property to the street where other residents were waiting, evacuated or unable to get back to their homes.
Having grown up in Tamatea Mr Cummins had known Harding since he was a teenager and said he told police he hadn't seen the man for a couple of weeks and had told him not to come around if he was wanted by the police.
"They told me that's not the way we do things, 99 per cent of the time we find the people under the bed," he said. "The police just made the biggest cock-up, they've totally destroyed the house."
He believed police had not investigated properly beforehand - "probably just got information from some P-fried freak, and didn't check it out."
He was concerned for the dogs, and said: "They were traumatised.I think the animal libertarians would have something to say about that."
Police acting Hawke's Bay area commander Inspector Andy Sloan said police received information that Shawn Harding was at the address, but would not divulge details on how the information was received.
"Police acted on this information and took necessary steps to clear the property and confirm for themselves whether or not he was there," he said.
"Police in matters such as this must take precautionary actions to ensure public safety," he said. "The residents in Tamatea were very helpful to police during the incident and I would like to thank them again for their co-operation and understanding."
But Mr Sloan would not divulge details about the information police had received or tactical options used.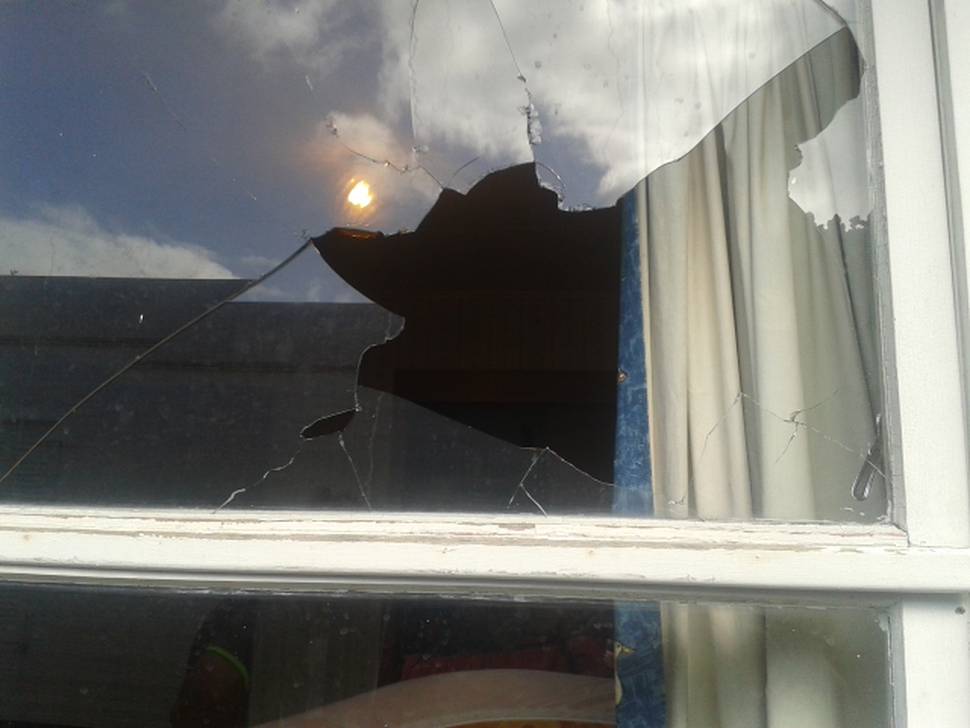 Mr Cummins was also concerned for Harding. "He's a bit messed up, he's become fairly institutionalised," Mr Cummins said.
In a letter to a Hawke's Bay Today reporter 14 months ago, when he was living in Rochester St, adjacent to Bristol St, Harding told of how he'd served most of the last 11 years in jail.
He was sentenced in 2005 to seven years and six months in prison for stabbing his partner in August 2004.
Later he spent a week being hunted by police before surrendering by walking into a courtroom during a court sitting, and waiting at the back of the room with a bag of clothes until he was arrested.
He had served all but a year of the sentence when on parole he "ripped off" a chainsaw shop and was sentenced to another 3.5 years in addition to being recalled to serve the rest of the previous sentence, finally being released in 2014.