An off-duty fireman sat holding the head of a victim whose vehicle had been crushed by a tree in a "freak" accident on Auckland's southern motorway.
But while Matt Lahana doesn't want any thanks for his actions in caring for the injured man, who appeared to have suffered a serious neck injury in the incident, his wife, Vicki has labelled him her "super hero".
The crash victim, who was sitting in the passenger seat, was one of seven occupants and was this afternoon in a stable condition in a ward in Middlemore Hospital.
Two others were taken to hospital last night, one is in a moderate but stable condition and the other is believed to have been discharged today.
Read more:
• Wild storm: One injured, thousands still without power in Auckland
Lahana, wife, Vicki, and their two children were heading back to Hamilton from Auckland at about 9.30pm when the cars travelling in front of them came to a stop.
The rain was pelting down and initially it was unclear what the hold up was, he said. After a few minutes he spied a tree laying across nearly two lanes of the road, so the Hamilton fireman donned a jersey, and braved the weather to see what was happening.
"As I got around the tree I noticed a car there. There was another guy there and I said, 'oh did the tree hit the car, whose inside?', and he said, 'oh there's a guy trapped in the front'.
"I saw [victim] trapped and asked him a few basic first aid questions to assess his condition and his wife got out and she was in shock, really."
Lahana, who transferred from Papatoetoe Fire Brigade to Hamilton Fire Brigade 12 months ago, said he was worried more trees in front of the crash scene may also come down so the driver of a ute, that had stopped in front, hooked up a tow rope and moved it to underneath an overbridge.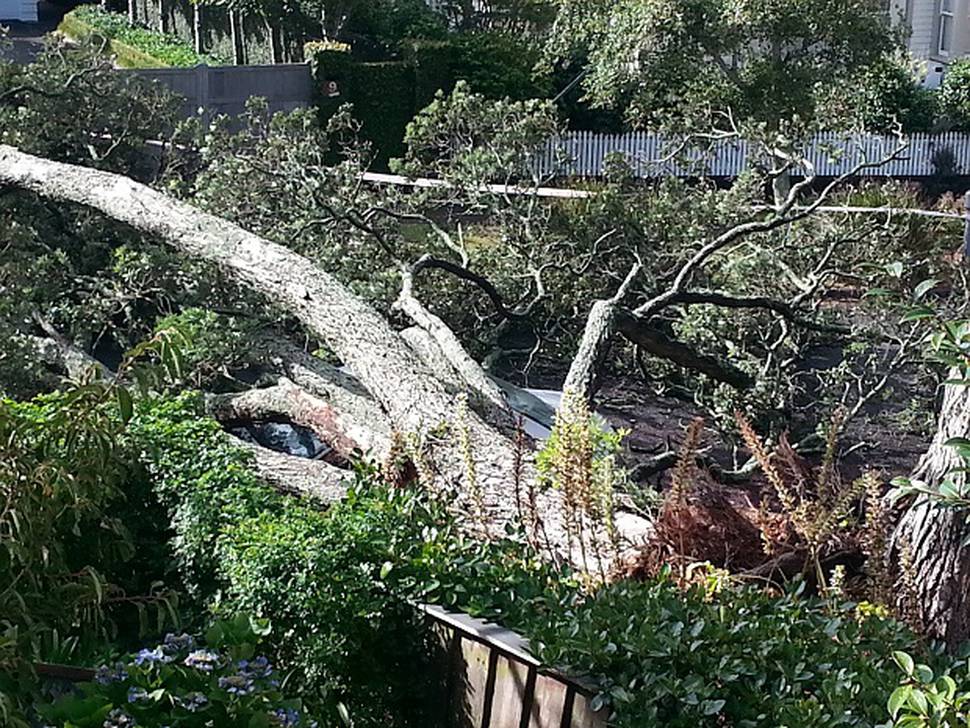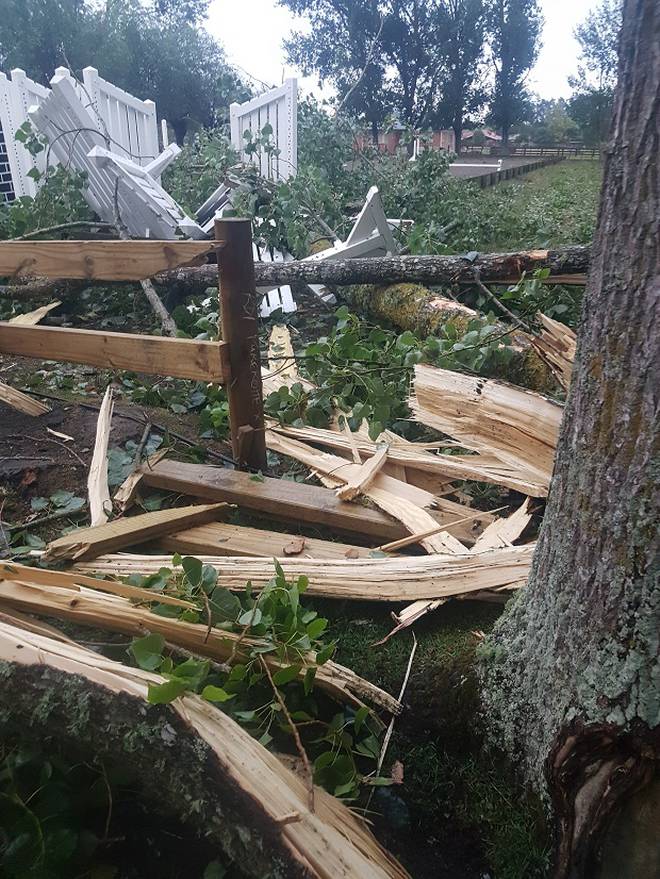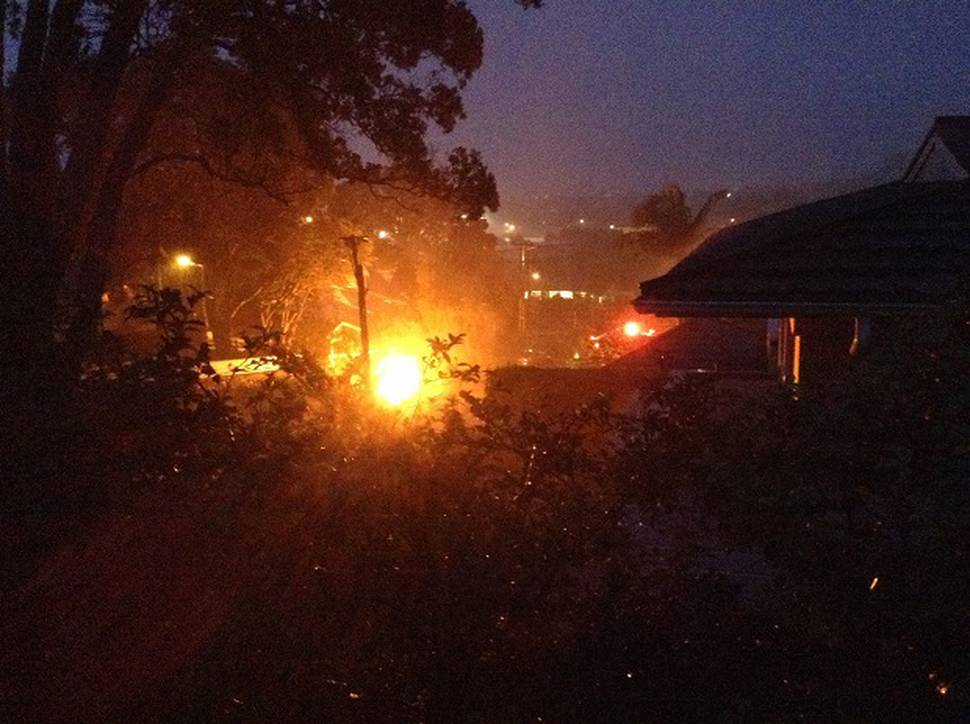 Once the car was safe, Lahana jumped in the back behind the passenger seat and held the head of the victim, aged in his early 40s, until emergency services - including his old brigade - arrived.
"He was complaining of a lot of upper back and neck pain. From what I could gather he didn't have a lot of use of his left arm, or his right arm really, but he could move his fingers on his right hand and he had a bad wound there.
"He wasn't really trapped, his head was coming out the sun roof, so it had crumpled the roof down. The tree smashed the car big time.

"The roof was compressing his left shoulder, that's what was keeping him trapped. He wasn't impaled by anything and not trapped by the legs, it was sort of his shoulder keeping him in."
The man's wife was also in shock so to keep her mind off what was happening Lahana got her to apply pressure to a bloody wound the man had on his arm.
The family were from Rotorua, Lahana said, and had driven to Auckland to pick up their children who had been holidaying there.
The tree had struck the people mover on the vehicle's 'A pillar' - the panel which stretches up from the bonnet to the top of the front door.
"It was a freak accident. They were just unlucky, but also lucky because they had kids in the back of the vehicle as well. Everyone else was out of the car and appeared a bit in shock."
As for his actions, Lahana said he just did what anyone else would have done.
"There were other people there before me willing to help, and I think anyone else would have done the same thing. There was the guy in the ute who towed the car to safety and another lady came up and said she had a first aid kit in her car if we needed it.
"There would have been a handful of people there helping out."
Proud wife Vicki posted on Facebook that the couple were "1 min from being 'the car' crushed by a massive tree going south of state highway 1".
"Last night I saw the super hero my husband Matt Lahana ... instead of sitting in our car dry and safe he ran down the road in the tortential rain and wind and discovered the situation. Family of 7 in a car crushed by tree ... I know he does this for a living but to see him in action! So proud. Shot babe."
The police serious crash unit is investigating the crash.