All outbound flights from Wellington Airport were held on the ground this morning due to severe winds.
Gusts of more than 150 kilometres an hour have been recorded at the Rimutaka Summit, as well as gusts of 118 kilometres an hour at Wellington Airport.
Some flights are now leaving the capital but some are still delayed and others have been cancelled.
DO YOU HAVE ANY WEATHER PHOTOS/VIDEOS? SEND THEM TO US
The airport is advising travellers to check its website for the latest updates.
One Jetstar flight from Auckland landed earlier this morning but it took two tries to get the plane down safely.
Airport spokeswoman Arpita Dutta said the weather is making cargo transfers impossible.
Live weather bomb updates here
MetService Meteorologist Hannah Mose said these are very strong winds, but they're expecting them to ease around midday.
"These are unusually strong, we get gales in the Wellington region fairly often but these are exceptionally strong."
New Zealand Transport Agency regional performance manager Mark Owen earlier said SH2 between Wellington and Wairarapa, over the Rimutaka Hill, is closed because of high winds but it has since reopened.
It was closed around 6am after wind gusts of more than 150 kilometres per hour were recorded at the summit.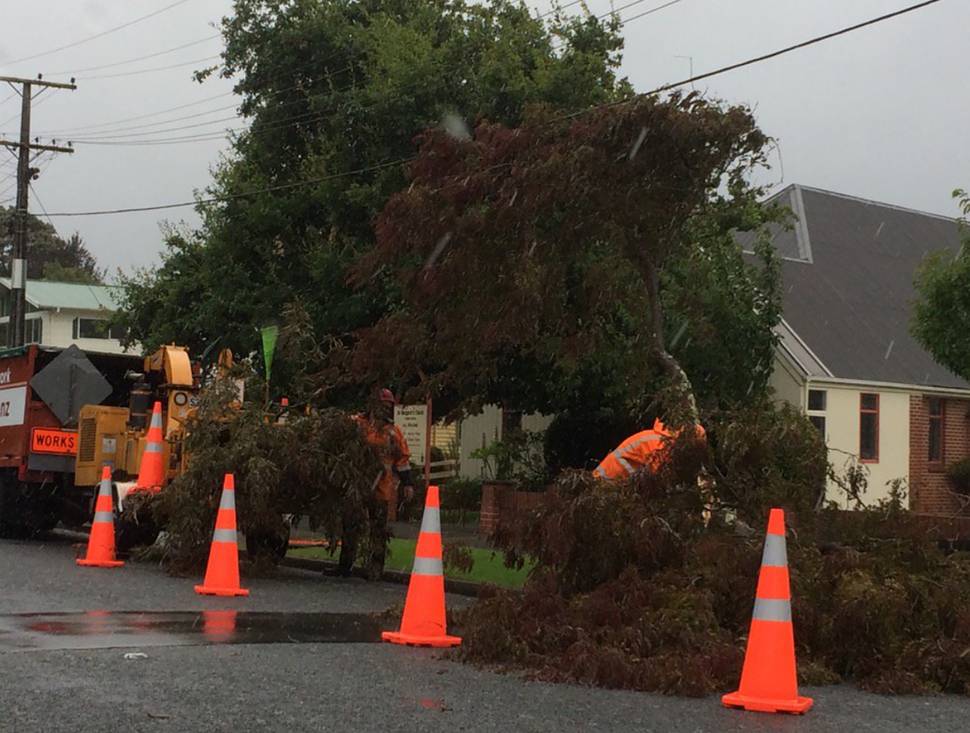 He warned motorists to watch their following distances, and take care when coming around corners, in case they came across slips or debris. Roads would be slippery, even after the clean-up.
High winds were also having a big impact on a wide area.
"[I'd] advise people to take extra care, particularly high-sided vehicles and motorcyclists. who are very vulnerable in these strong wind gusts that are happening at the moment. [People] just need to be mindful that this is quite a significant weather event."
The East by West harbour ferry has also been cancelled and the Interislander ferries are delayed.
A KiwiRail spokesperson said as a result scheduled sailings would run late for most of today.
The Interislander would continue to monitor the weather conditions as the day progressed and review the safety of scheduled sailings.
Fire Service Shift Manager Craig Dally said they've had a number of weather related callouts this morning.
"We've had about five calls to roofs lifting, just roofing iron lifting in the wind in Karori, Brooklyn, Newtown and Roseneath."