Kiwi yachtie Alan Langdon has revealed a broken rudder on his catamaran forced him to change course and set sail for Australia.
Langdon and his 6-year-old daughter Que left Kawhia Harbour in Waikato on December 17 and were not seen or heard from until Wednesday when a local in the fishing town of Ulladulla reported seeing them to Australian authorities.
Langdon denied he'd intended to sail to Queensland to live "off-grid". He said he had planned to sail to the Bay of Islands, but he was forced to change course when a rudder broke.
"We were heading north and once the rudder broke we were heading back to New Zealand, but the wind blew us here," he told the Milton Ulladulla Times.
"Australia was the best target, the biggest target and the best option. I didn't really care what part I got to."
He said he had access to materials on board for boat repair, however the sea was never calm enough to allow him time.
"I have fibreglass and resin on board. I have everything I need to fix [the rudder], but I just didn't get a chance."
Source: Milton Ulladulla Times
Langdon said he didn't know where in Australia he was when he sailed into a New South Wales town with his young daughter on Wednesday, the Times reported.
"I didn't know where we were and I had no way of contacting anyone," Langdon said.
"I have a handheld GPS but it only gives a location."
Langdon said they made themselves known to authorities as soon as they were on land.
"When we came in the police were down here doing something else," he told the Times.
"We went over to them but they were a bit busy and sent us to the harbour master.
"He wasn't there, so we went somewhere else, then we called some people and then people came to see us."
He confirmed they didn't have a radio or satellite phone and said he believed their emergency beacon may have "taken a walk" when he was loading the boat in New Zealand.
The pair used one of the catamaran's two hulls for sleeping and one for storage.
A seasoned yachtie has called Langdon's journey "very, very difficult" but not unreasonable.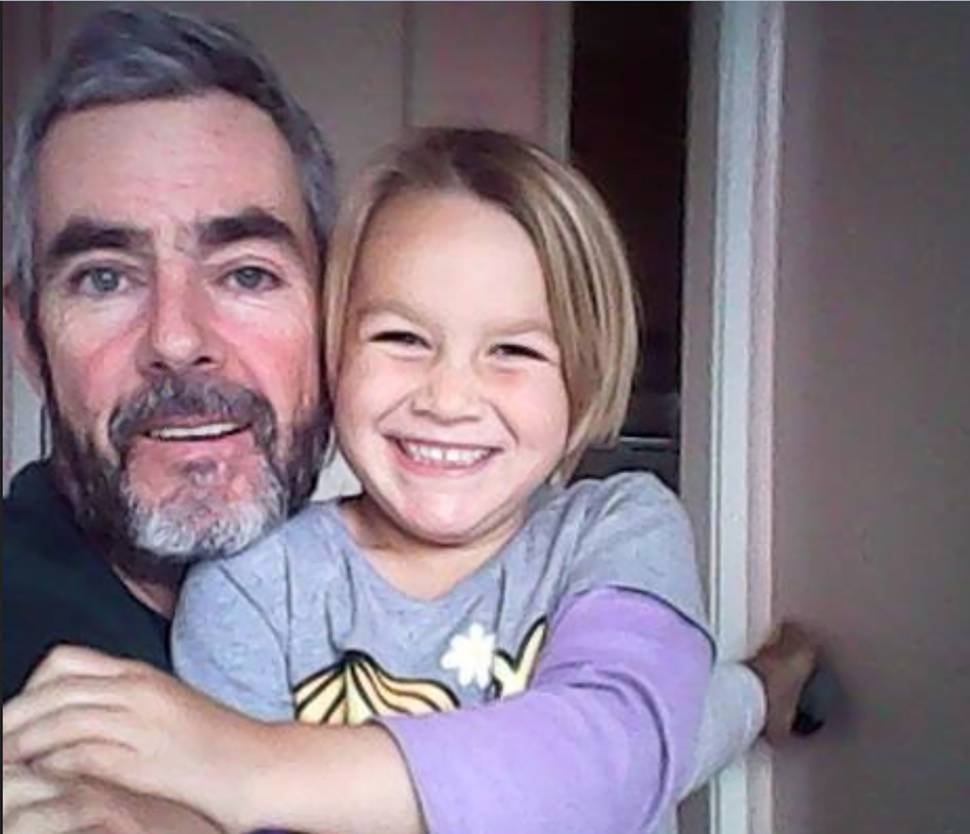 Duthie Lidgard said when a catamaran breaks a rudder it still has one rudder for steerage and there are ways of rigging up emergency steerage to make your way into a safe port.
"I'm surprised he still didn't have enough steerage to get to a safe port and have a proper repair.
"He was saying the wind was blowing him away his next choice was to head to Australia. I know some people who have done things like that.
"I'm sceptical but it's not an unreasonable thing to do."
Lidgard, a boat builder who has done 60,000 miles offshore and represented New Zealand in yachting, said it usually takes him seven to 14 days to cross the Tasman on a decent sized monohull. So 27 days in a tiny catamaran is "probably pretty good going".
He said the recent southwesterlies meant if Langdon was far enough up the Tasman when his rudder broke, the wind would be blowing him away from New Zealand. He believed the currents and wind could quite easily carry Langdon to Australia.
"I think the boat was perfectly capable of it."

Langdon said they were both healthy and he was surprised at the media interest in their journey.
"There is a bit of mass hysteria going on," he told the Times.
"She [Que] did a 56 day trip before she was 1, so 27 days isn't particularly big.
"I thought people might have been worried but I didn't think they'd call out planes."
He said their journey was "uncomfortable" but they didn't tackle anything "particularly tough".
"A couple of times there were swells climbing the mast, but that was only a couple of times.
"A few times waves broke over the deck.
"It was interesting steering with one rudder, but it's the skipper's responsibility to not show their crew any signs of fear or trepidation."
Langdon said they were planning to live on the boat at the Bay of Islands and had packed dry supplies to last them for months.
"I've got a little gas cooker and had some noodles when it was calm and we were at anchor. There is a fire extinguisher below deck. There is lots of water, but fire and boats never really mix.
"It was never calm enough to have a three course meal."
The Langdons, who are both Australian citizens, are expected to travel north to Port Kembla Harbour for quarantine on Thursday afternoon.