An Australian child recovery specialist has delayed his trip to New Zealand by a day as transtasman authorities discuss who should take over the case.
Col Chapman has been called in to help in the search for missing yachtie Alan Langdon and his 6-year-old daughter Que.
Langdon, an experienced seaman, and his daughter left Waikato's Kawhia Harbour bound for the Bay of Islands on December 17 and have not been seen or heard from since.
Border alerts are in place and Interpol is working with New Zealand police, while Langdon's bank accounts and phone records are also being checked as the search for the missing pair ramps up.
Chapman said Langdon was likely to be sailing his tiny catamaran to Australia, where Chapman believes he has disappeared with Que previously. When Chapman arrives he wants to pore over the available information and try to eliminate conflicting reports.
He will then discuss with Que's mother, Ariane Wyler, whether they should fund any additional elements of the search such as an extra plane.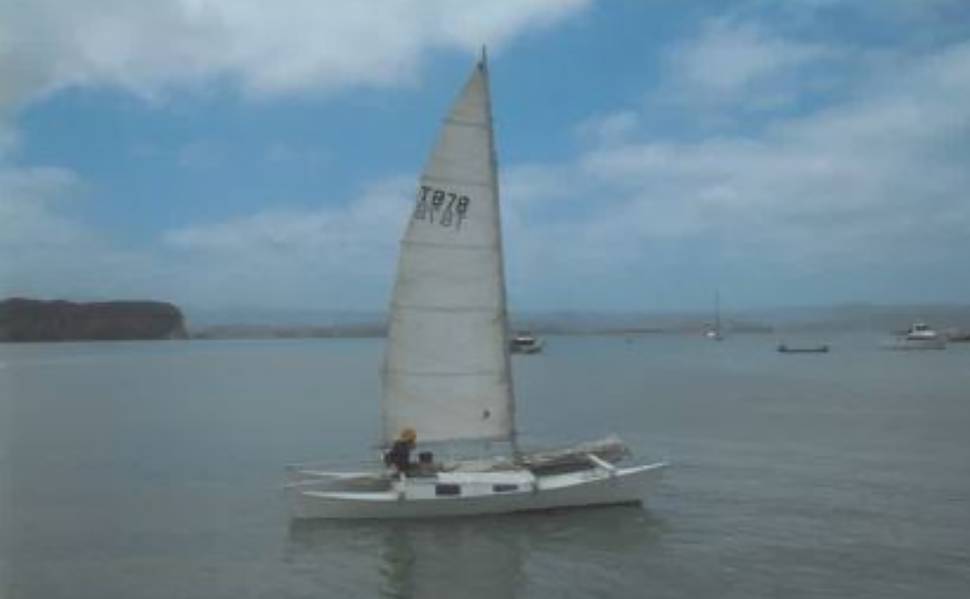 When contacted today, Chapman said he delayed his flight by a day as Australian authorities are not keen to get involved in a search for a man that they're not sure is heading their way.
Although New Zealand police had since searched all of the waters around the North Island, he said they were not fully convinced Langdon was heading to Australia.
Chapman said searching for a vessel at sea was an expensive exercise but they only had a limited number of days to try to find Langdon's 6m white wooden Tiki catamaran, which has blue anti-fouling paint under the waterline and a sail ID number of T878.
"A search of this kind is very difficult. That little 6m vessel, depending on the weather, depending on how it sails, can take anything from say 22 to 42 days to get [to Australia]. We want the Australian Government at some stage to take up the search given we feel he's heading over here, but before too long otherwise he will hit the land and then he'll be much harder to locate," Chapman said.
"But they won't take up that search until the Kiwis make a request and the Kiwis won't make a request until they're adamant that he's no longer in New Zealand waters ... and that's all great but we're coming up to the 22-day mark and we should give that some credibility."
Langdon and Que have been missing for 16 days.
When asked how sure he was that the father and daughter were heading across the ditch, Chapman said Langdon had made no secret of his wish to head back home and in family court documents had "insisted and demanded" that he be allowed to go back to Australia with his daughter.
Chapman will now arrive in New Zealand late tomorrow.