Fire crews have been busy battling two blazes, one involving a car and another on the side of the motorway, in Auckland this afternoon.
John McCallum was on his way home when he saw smoke coming out of the driver's window of a silver sedan on Wellesley St in the cbd just after 5pm.
McCallum said the car pulled over outside Glengarry Wines and the two occupants hopped out of the vehicle.
"They were trying to put it out with a fire extinguisher.
"Shortly after, fire crews arrived and flames were leaping up the side of the car at this stage."
McCallum said the car was a "big mess" after the fire was put out.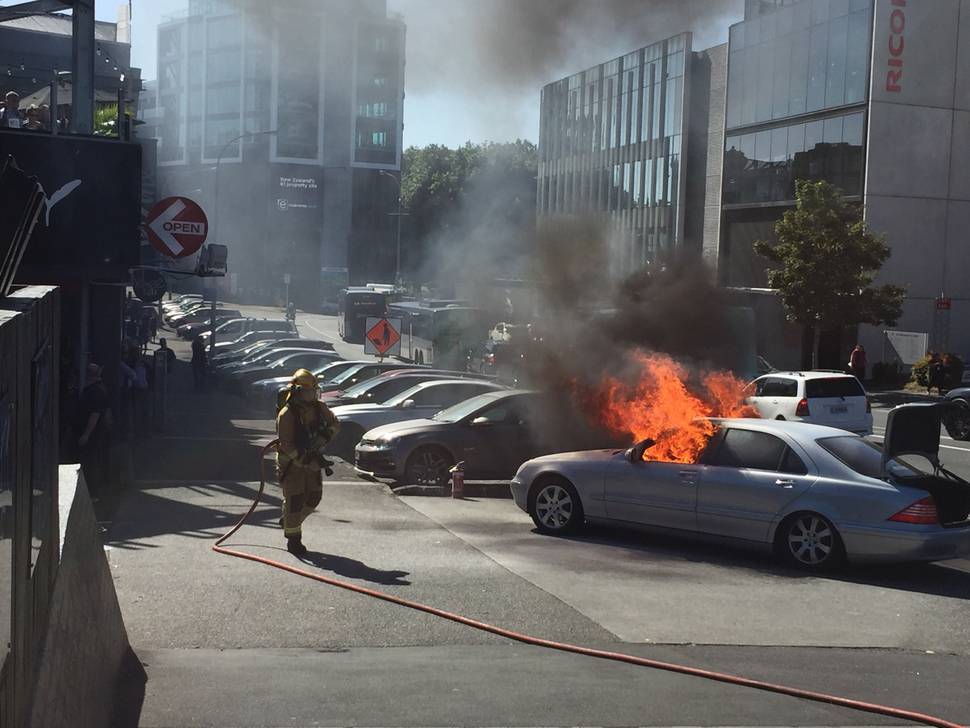 Another fire blazed in bushes on the side of the Northern Motorway, near the Esmonde Rd off-ramp, during peak hour traffic this afternoon.
NZTA tweeted: "One off-ramp lane to be closed shortly" just before 5.30pm.
Firefighters also attended a fire on a traffic island in a busy Auckland city road this afternoon.
Fire crews were called to the garden fire which engulfed Victoria St, outside New World Victoria Park, in smoke.
Northern Fire Service shift manager Daniel Nicholson said they are not aware of the cause of the blaze, which has now been put out.