A burglar crawled on his belly inside a South Dunedin grocery store to prevent detection from sensor alarms and steal thousands of dollars from its safe.
The burglar, clad in dark clothing and a beanie, entered the store by removing a glass pane from a rear door of Grocery King, in King Edward St, about 2am yesterday.
The store's staff were left shaken by the brazen theft of a week's worth of takings, more than $10,000.
Owner Jade Luo said she had only owned the store for about a year and it was the first time it had been targeted.
CCTV cameras and motion detectors were operating in the store and the burglar appeared to know its layout and security measures.
Staff member Ashlee Gibbs said police told staff it appeared two men were involved and the perpetrators had jumped a fence at the rear of the property to gain access to the glass door.
The burglars only targeted the safe and nothing else, such as cigarettes or
electronics, was taken.
"The police think it was a professional job,'' Miss Gibbs said.
CCTV showed one of the men crawling around the store with a flashlight and using what appears to be a crowbar and other tools to break into the safe.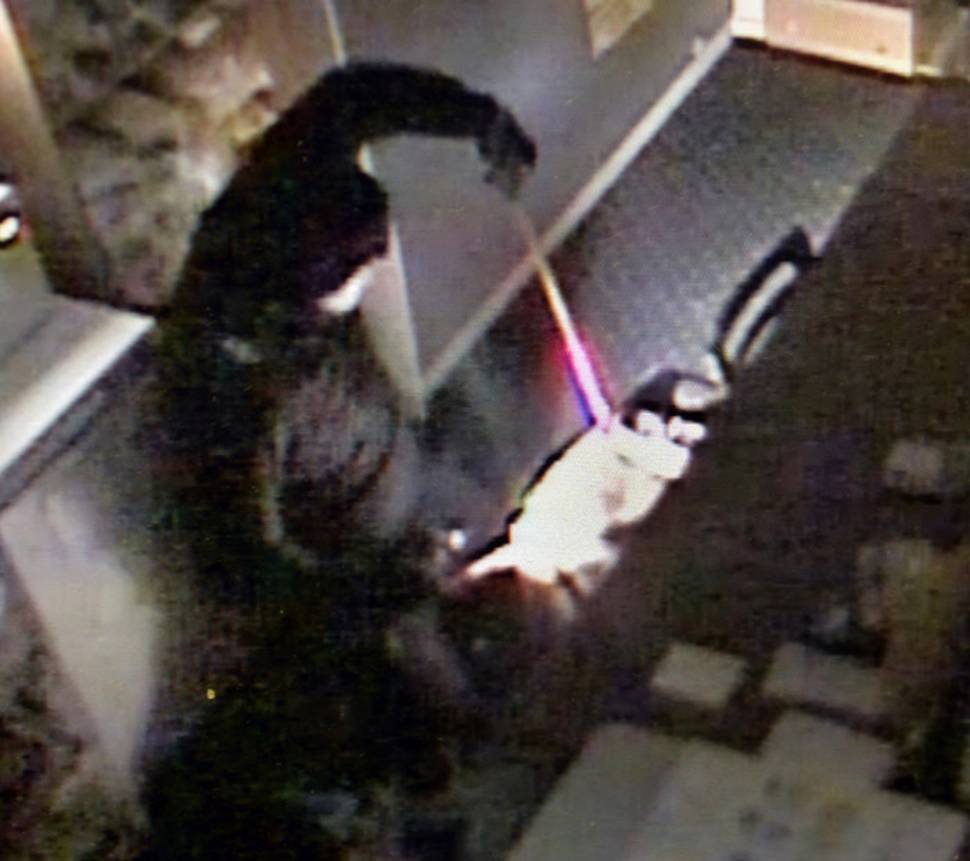 "Jade's pretty shocked,'' she said.
"It was her money they took. But it was also pay, so it's screwed everyone.''
She and trainee staff member Connie Tapuni arrived at the store about 6.30am to open up and discovered the safe ruined and open on the floor of the staff room.
Police arrived shortly after and spent several hours at the store investigating.
Acting Senior Sergeant Jared Kirk said police were making inquiries
into the burglary.
"Police received a report of the burglary at 6.45am this morning,'' he said.
"A safe has been targeted at that location and a quantity of money has been removed.
"Entry appears to have been made by removing glass from a window.''
Police did not want to comment further while the investigation was ongoing.
Miss Luo said she would be taking further steps to improve the security of the store.