Environmental groups have joined forces to urge Labour not to pull its support for the Kermadec marine sanctuary after Labour leader Andrew Little said Labour would review its position.
In a joint statement, five major environmental groups said they were concerned about the comments by Little, who said Labour would consider pulling its support if there was no agreement on the recognition of Maori fishing rights under the Treaty.
A marine sanctuary in the Kermadec Islands has been Labour Party policy since 2011.
The groups are Greenpeace, Forest and Bird, the Environmental Defence Society, the Pew Foundation and WWF.
Kevin Hackwell of Forest and Bird said Labour had championed a sanctuary for five years and two elections. "They now seem to be saying their own policy is a breach of fisheries rights and the fisheries settlement."
Greenpeace executive director Russel Norman said fishing quota had always been subject to regulation for conservation reasons. "The Labour Party now seem to be agreeing with the fishing industry that no-take marine reserves are a breach of fisheries rights and compensation needs to be given even when no fishing is taking place." He said that would set a bad precedent.
Labour leader Little said today that at a bare minimum Labour wanted amendments to preserve the rights of iwi to contest their rights in court.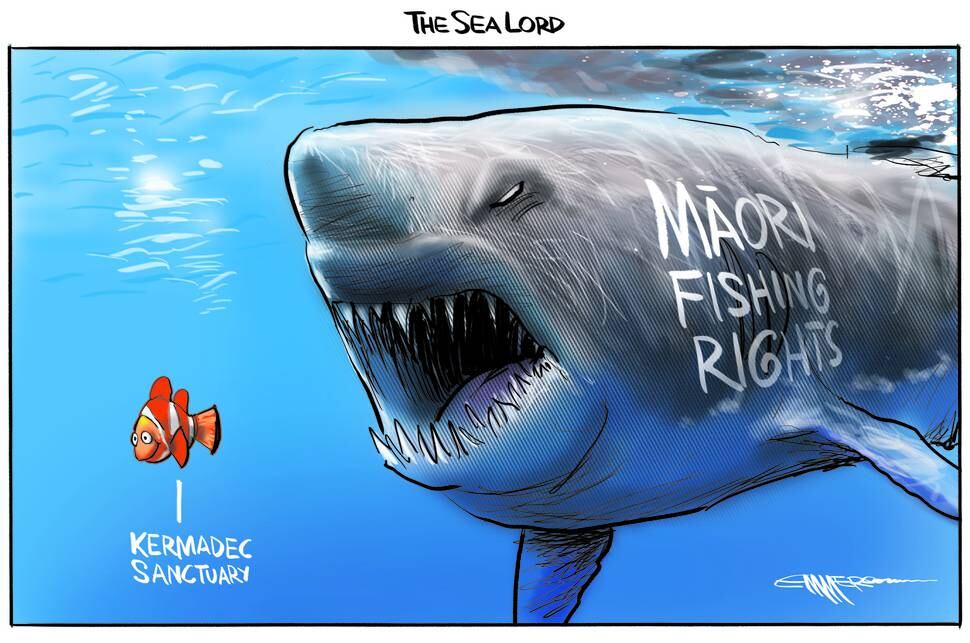 Prime Minister John Key has said he will put the sanctuary on hold indefinitely if he cannot get agreement from the Maori Party. Those talks will be led by Key and Deputy Prime Minister Bill English rather than Environment Minister Nick Smith, who has effectively been sidelined. That is understood to be because of Maori Party objections to his involvement after his earlier handling of it.
Smith said he expected to be involved where necessary, but it was appropriate Key and English dealt with talks involving the confidence and supply agreement with the Maori Party.
Asked if he was concerned it would end up in Labour's court if it was in Government after 2017, Little said he believed there was still time for the National Government to resolve it.
"I do not believe that when they have a Treaty Negotiations Minister as talented as Chris Finlayson, they cannot come up with a creative solution to the issue. I simply do not accept that. But if they are so incompetent and have mishandled it so badly they are now prepared to give up on it, that sits firmly with John Key."
He said Labour had learned its lesson from the Foreshore and Seabed Act.
That prompted mass protests by Maori and Dame Tariana Turia left Labour to form the Maori Party.
Green Party co-leader Metiria Turei said the Green Party still supported the sanctuary, but condemned the Government for its handling of the issue, saying it had rushed it for a "publicity stunt."
"We all know that unless you acknowledge and respect people's rights, you end up in a mess like this. Breaching the Treaty, either through bad process or removing rights, does not secure lasting protection for the environment. It simply means you end up in the courts and delaying what everyone wants.