When Totara College special needs teacher Sue Rowe saw a design on Pinterest which might help her pupil Keanu Madden's development she looked around for support.
She found it in parent helper Dave Read and a willing bunch of wood technology students follow his instructions in constructing the 'Stimulator' - handles Keanu can turn.
Bits and pieces were donated by the Rusty Nail shop in Palmerston North and in two hours of work had he had the unique structure ready for use.
Keanu struggles to make sense of his world, being non-verbal. He learns about it through play therapy, each activity adding to his experience which he remembers when similar situations occur.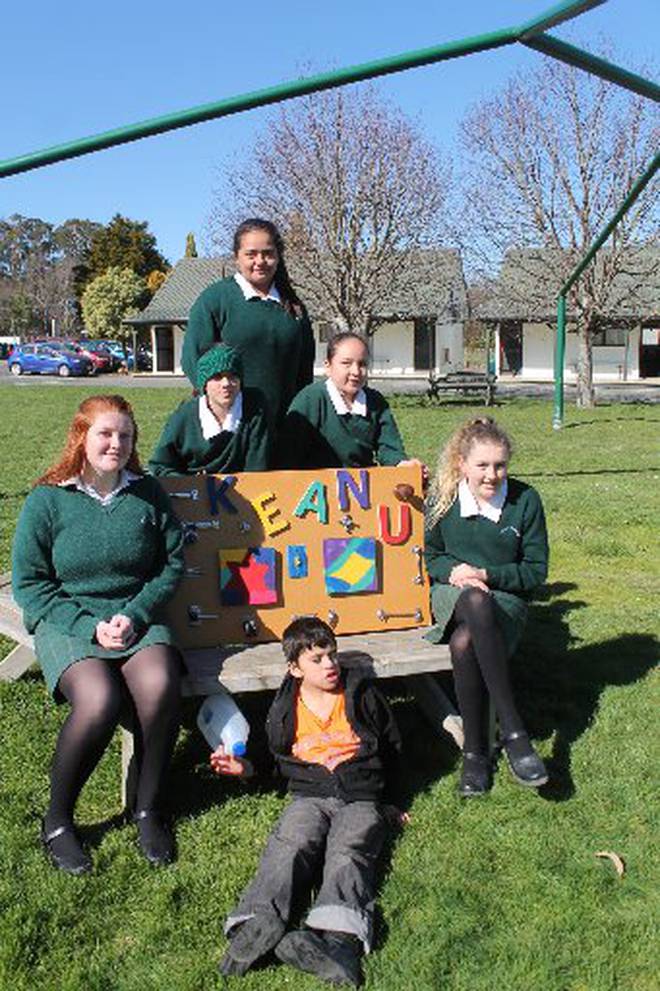 Each week he experiences swimming at Waisplash Pool, Riding for the Disabled in Pahiatua and usually accompanies some staff when they go out to places like the supermarket.
In three years at Totara College 11-year-old Keanu has made great progress, according to his teacher Sue. He has learned the meaning of phrases and very importantly how to behave appropriately with other students who like to look after him.
This new structure has already had him intrigued and he returns from time to time to play with it - all adding to that body of experience to help him navigate the complexities of his world. - Pahiatua Bush Telgraph