A young Thai couple who lost their life savings when their food caravan was stolen have found the vehicle thanks to "the power of social media".
The stolen caravan was spotted parked on West Coast Rd by a member of the public who contacted the couple after seeing a shared Facebook post about the theft.
Chanidsara 'Eve' Supra-At Taku, 30, and Gritsaru 'Ize' Janshinorat, 29, had started up the food truck business selling chicken and pork buns and dumplings five months ago, and said they invested about $25,000 into the caravan and equipment.
They hoped to save enough money to buy a home and start a family.
To set up the business, Eve had worked two jobs, six days a week. She spent her days in an office and her evenings waiting tables.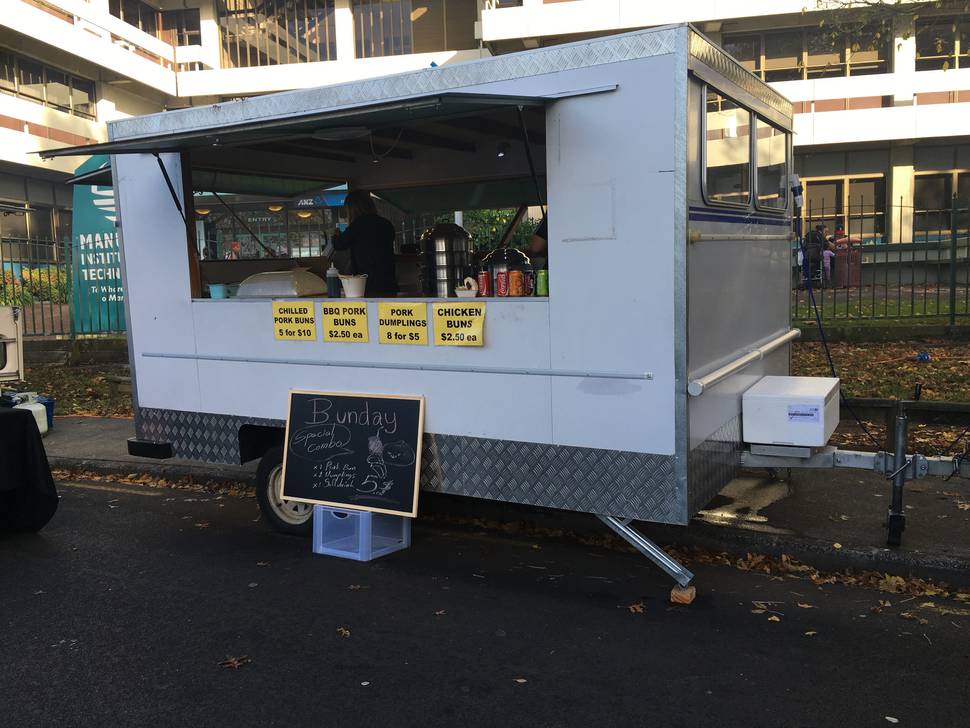 The caravan was swiped in the early hours of Sunday morning from a carpark, but the theft was caught on camera.
The pair have now been reunited with their vehicle when the member of the public spotted the caravan with a tarpaulin over it looking "unusual", Ize said.
The man drove along West Coast Rd most days but had not seen the caravan before.
He later logged onto Facebook and saw Ize's Facebook post about the theft, which had been shared by friends of friends.
The man phoned Ize, who confirmed it was his caravan and they called the police.
Senior Sergeant Matt Laurenson of Waitemata Police said police executed a search warrant overnight and recovered the caravan.
"It's now back with its rightful owners who I understand are extremely thankful to have it returned," he said.
"We're really appreciative that their friend was so keenly observant and acted quickly by calling us. It's a great result for the owners."
Ize said the caravan has now been towed away, but he has not gotten into it yet because the locks have been changed, so is unsure whether his possessions are still inside.
"I haven't looked yet but I tried to use a flashlight to have a look inside," he said.
The inside was "quite messy".
He is waiting for police to fingerprint the caravan before he gets the locks changed.
Ize was relieved to have the caravan back nonetheless, and said he wanted to take the man who found it out to dinner.
"I'm kind of, you know, speechless. The power of social media, you know."
He wanted to thank everyone who helped in the search, including his friends and family, and the police.
"I got my caravan, what a great life now."
Mr Laurenson said police have forensically examined the caravan and "are following very positive lines of enquiry to identify the alleged offender".