The Maori Party says it will work more closely with the Kingitanga movement after an official meeting yesterday with King Tuheitia's chief of staff, Te Rangihiroa Whakaruru.
Co-leaders Te Ururoa Flavell and Marama Fox said the meeting took place in Wellington and it follows criticism of Labour and New Zealand First by King Tuheitia on Sunday.
The co-leaders issued a statement quoting Whakaruru as saying: "With growing levels of homelessness and poverty, Maori need to work together to do what's best for our people."
Flavell said the Maori Party and the Kingitanga shared the same key goals for Maori including battling homelessness, alleviating poverty, creating jobs, and increasing Maori electoral participation.
"Working with the Kingitanga makes sense," he said. "We both put Maori first and we are both actively working on solutions to improve the lives of our people in the best interests of the country."
In a blatant nod to the Maori Party and Hone Harawira's Mana Movement, the King said on Sunday he had been hurt that Labour leader Andrew Little would not work with the Maori Party - something Little has no recollection of saying.
The King also said New Zealand First leader Winston Peters may look like a Maori but he did not act like a Maori.
The King's spokesman, Tukoroirangi Morgan, is the newly elected president of the Maori Party and he attended yesterday's meeting as well.
The Maori Party said the initiative for the meeting came from the King's office.
Peters has said the king is being used by Morgan to get involved politically and that the king should remain above politics.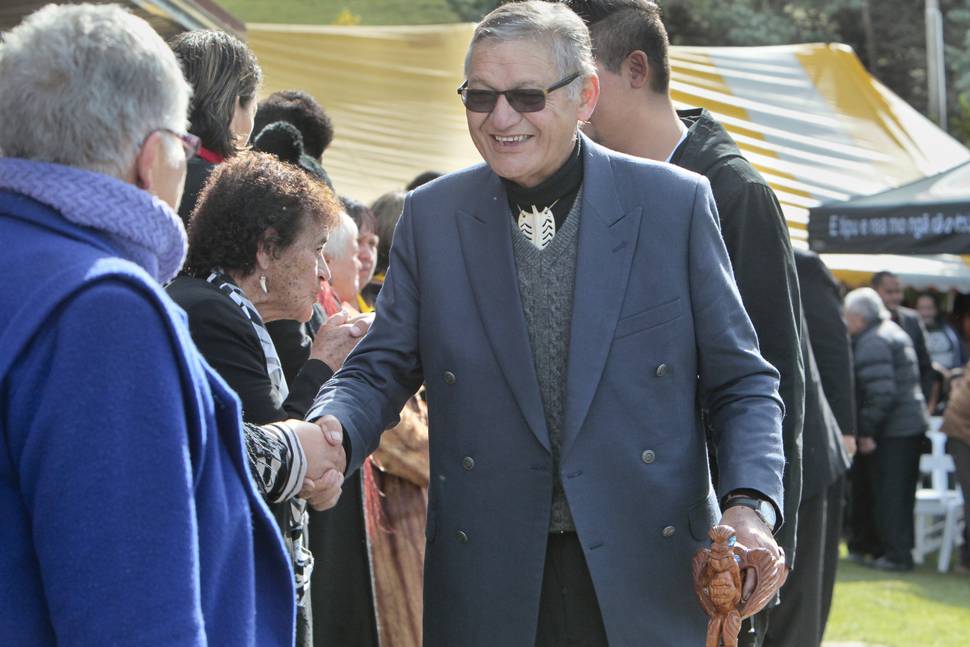 Little said the King's comments were a matter for the King but he criticised the Maori Party saying in eight years supporting National it had little to show for it.
Fox said the Maori Party remained open to working with any political movement that wanted what was best for Maori.
She said she was "unimpressed" by Labour's attitude toward the Maori Party.
"I'm disappointed in the Labour leader's response to the King's speech," she said. "I would expect greater respect from parliamentarians towards the resident monarch."