An Auckland mum wed her soulmate before dying of cancer this week.
Lichelle Tanner, 38, passed away on August 16 surrounded by her husband and two sons.
Tanner became well known for fighting non-Hodgkin lymphoma after doctors told her she was terminal in May. She made it her mission to wed her long time partner Shannon Bingley before she got too sick.
The couple wed on June 11. Her friend of 25 years Luana McGrath said it was amazing to watch the "soulmates" make it official.
"I think it was one of the most precious moments of her life. He was the true love of her life.
"It was beautiful, it was such an intimate ceremony."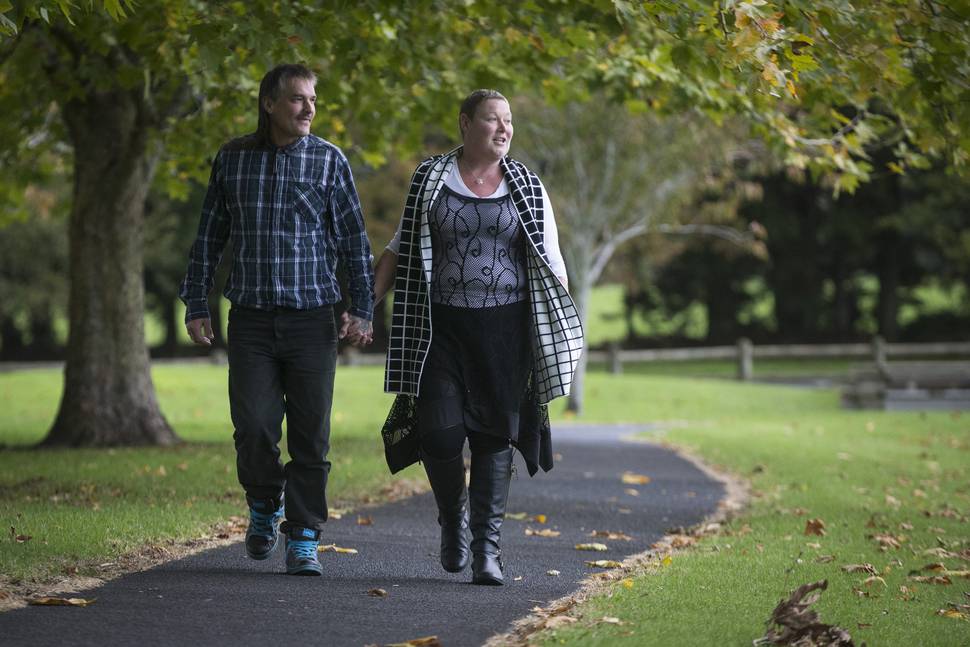 Leading up to her death Tanner wanted to spend as much quality time with her children as she could. The wedding was one way of creating a nice memory together.
McGrath said Tanner and Bingley had a really special connection. After falling in and out of sleep in her last few days Tanner opened her eyes one last time to look at Bingley.
"She opened her eyes a little bit right at the end and looked at her husband and he just knew.
"That was it. She closed her eyes and went to sleep.
"He's a very broken man at the moment"
Bingley was approached for comment but a family member said he was "not up for talking right now".
Tanner's biggest concern was her sons Christopher Tanner, 19, and Dylan Bingley, 9, said McGrath.
"They're coping, they're being very strong for their dad. They have got each other.
"All she cared about was her husband and boys to be okay. That's all she was worried about, her biggest concern was her boys.
"They were a very close family, everything they did together. Shannon and Lichelle never left each other's side. You just don't see that kind of love and connection in people these days. They were absolute soulmates"
Tanner's death comes after a nightmare few years for the couple.
Bingley was "left for dead" in a hit and run in 2013 while walking home from a friend's house after a couple of beers. He spent a week in hospital, and had to take a significant period off work as a machine operator at Te Henga quarry.
It followed Tanner's mother dying unexpectedly of a heart attack.
About the same time Tanner was diagnosed with lupus, or systemic lupus erythematosus, a chronic autoimmune condition where the immune system creates antibodies that attack the body's own tissue, instead of protecting it from bacteria and viruses.
Her father is also not well, and McGrath, said "she just hasn't had an easy life".
Tanner contracted hepatitis B as a teenager.
"It's just always been one upsetting thing after another," McGrath said. "It just feels so surreal that this could be happening.
"I keep waiting for her story to get better but it's just not."
Tanner's cancer was "very aggressive", McGrath said, and she was "noticing lumps every couple of days".
McGrath is trying to raise some funds via the family's gofundme page for funeral costs and to "help them get back on their feet".
The funeral will be held at 12.30pm on August 20 at Morrison Funeral Directors in West Auckland.