Thunderstorms bringing strong winds and rain have lashed the North Island, with blustery gales bringing down trees and power lines.
A severe weather warning was in place for the north and east of the North Island, with the winds expected to damage trees and powerlines, and also cause hazardous driving conditions.
A large gum tree in Hamilton was felled by gale-force winds.
Aberdeen Drive and Lachlan Drive were closed while contractors cut up the tree and removed it.
The Hamilton City Council said: "This is the sort of thing our teams are dealing with at the moment so take care out there."
It added that there were reports of "traffic and power issues" and big trees and power lines down had lead to urgent road closures.
River Road, between Comries Rd and Wairere Drive was likely to be closed for hours.
In Auckland, a resident said a hail storm had occured outside her home in West Harbour.
"We just had a hail storm and thunder. It looks like it's been snowing, its' all white down the driveway and you can see massive chunks of it."
Desert Rd was been closed as a result of snow, and Milford Rd in the South Island has been closed while avalanche control and snow clearing is undertaken.
There was a strong wind warning in place for the Harbour Bridge, with motorists advised to watch their following distance.
Drivers of high-sided vehicles and motorcyclists are advised to take extra care.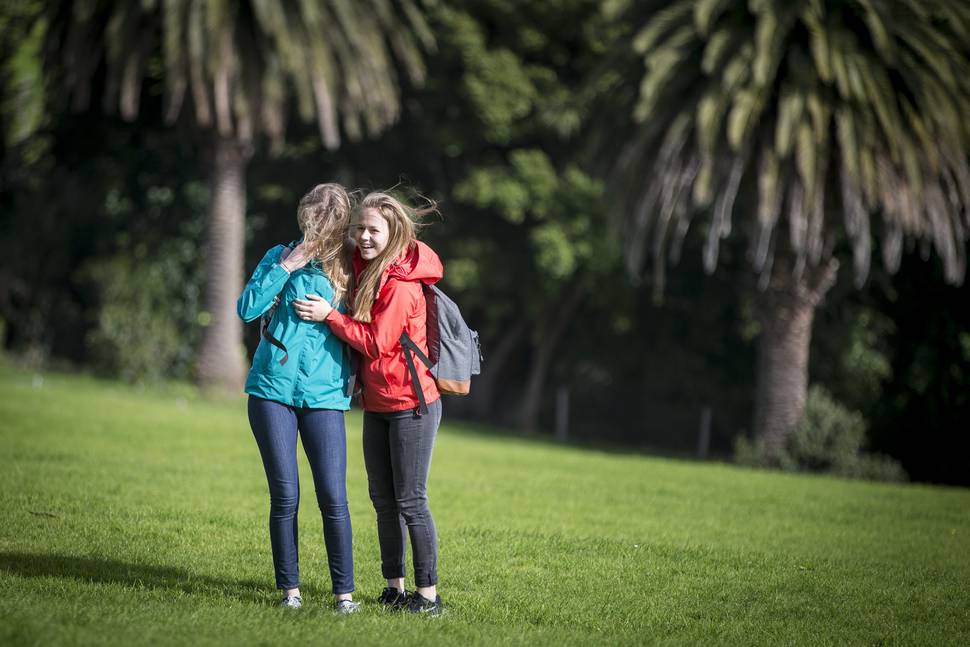 Flooding hit parts of the North Shore, with roads in Glenfield becoming totally submerged in water.
A Fire Service spokesman said they have been called out to a "few" weather-related incidents this morning, dealing with felled trees and damaged power lines.
MetService meteorologist Kyle Lee said a front has moved onto the North Island, bringing with it "thundery weather".
"There are thunderstorms over Waitomo and Taranaki which will extend up to Auckland later this morning as the system moves along the coast."
A severe thunderstorm warning was issued for Taranaki as storms tracked across the region this morning.
Mr Lee said there could be gusts of up to 120km/h.
"There are also strong winds expected for central areas, with Hawke's Bay and Wairarapa expected to ease off this afternoon," he said.
It will be a wet end to the week for the North Island with showers for most places.
"In the south it will be cold and wet, although the eastern side of the South Island is a lot better for today," Lee said.
"The Canterbury plains, Christchurch and Marlborough will all be quite dry today, with a few showers around Banks Peninsula."
A heavy snow warning has been issued for Fiordland and Southland.