In a tragic turn of events, slain police dog Gazza's living legacy has also died.
Kazza, the nephew of the police dog killed in the line of duty during an armed siege in Porirua in April, died following an undiagnosed illness.
Central District Police said on their Facebook page, the pup, who was about 3 months old, was recently admitted to Massey University's intensive care unit.
"Unfortunately his condition deteriorated and tragically he lost his battle."
Police said a post-mortem examination into the cause of his death was being held.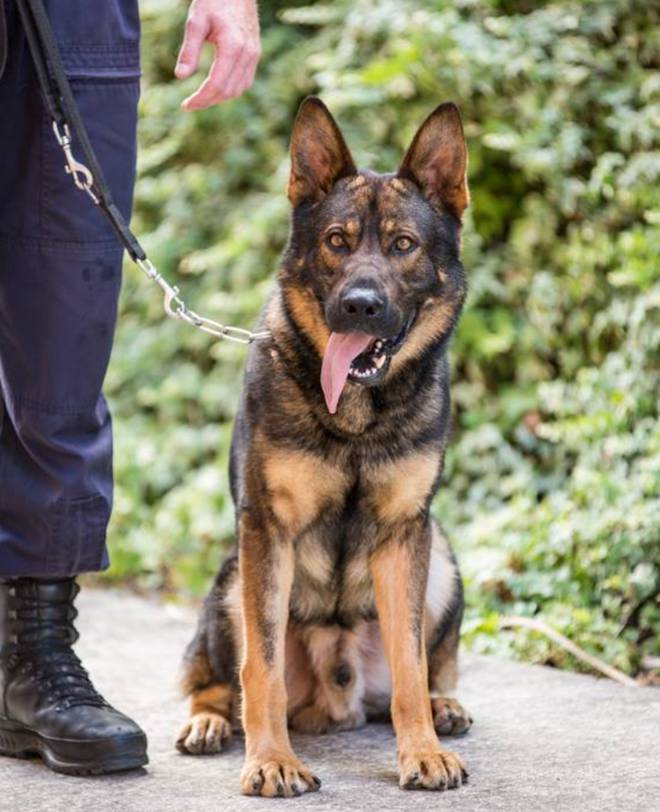 "This is a tough time for those involved and all who fell in love with Kazza. Our condolences go out to the dog handler and his family."
The pup, one of a litter of 11 born to Gazza's sister Gypsy, had been specially selected to fill his uncle's shoes.
His name had been nominated, in a competition organised by Central District Police on Facebook, as a way of paying tribute to his uncle.
National coordinator for police dogs, Todd Southall, told the Herald it was too early to say if Gazza's legacy was going to live on in a new pup.
But he said there were plans for more litters to carry on the slain police dog's lineage.
Southall said the team had done all they could to help the recently deceased pup, Kazza, but the tough decision to euthanise him had to be made.
"He wasn't getting any better, we were monitoring him and we had him at the vets," he said. "But he was having seizures and they came to the conclusion they were serious and the recommendation was made to euthanise him."
Southall said they'd have a clearer idea of what might have caused his death once the post-mortem was completed in a week or so.
"It was just a bit unfortunate, but certainly not anything suspicious."