An array of artefacts have been found beneath the floorboards of the historic St James theatre as it undergoes a transformation, unearthing secrets of the city's past.
Countless Aucklanders have sat in its storied auditorium during the last 80 years without realising hidden treasures, some of which date back to the 1880s, had been buried right under their seats.
Gin bottles, meat hooks and Victorian ceramics are among the relics which have been found. Many are completely intact and well preserved, as if, says Auckland Council heritage adviser George Farrant, the people who worked there, "sort of dropped it and walked away".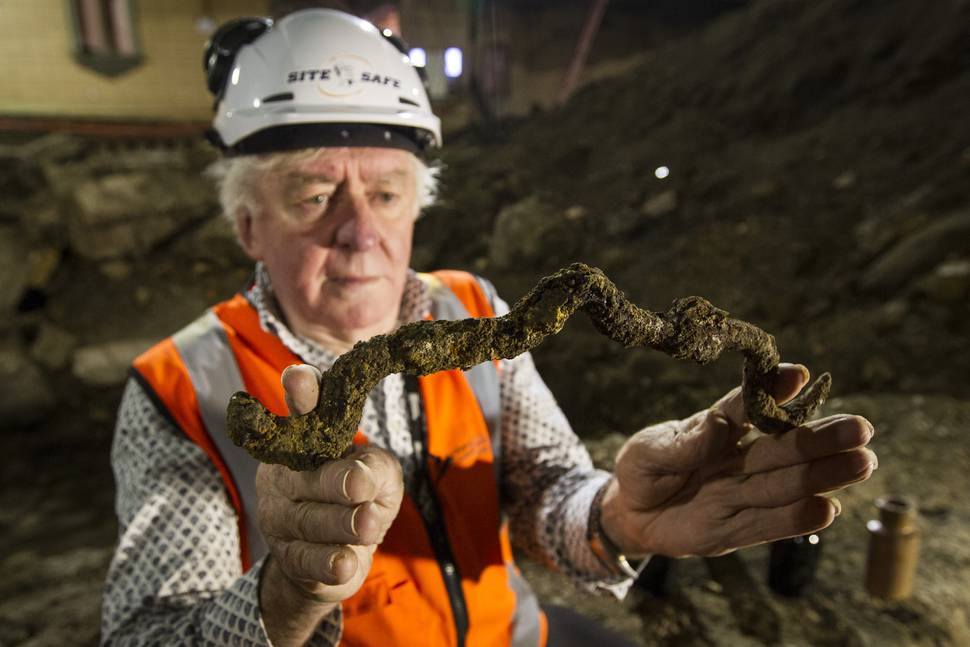 The articles recovered have revealed new information about the history of the area. A fancy goods importer once took up the Queen St frontage. A cobbler's shop faced Lorne St.
A large butchery stood on the site in the late 19th century.
The artefacts are now being excavated by a team of archaeologists and council staff.
Because the land was not cleared when the historic building was erected in 1928, the artefacts lie only a few metres under the auditorium's floor boards.
"It's not often in the CBD you get to see what happened 100 years ago," said Mr Farrant.
The artefacts lay undisturbed for more than a century, until a fire in mid-2015 brought a few to the surface. The excavation, which began last month, has revealed more than the team expected to find.
Bernie Larsen, an archaeologist with heritage consultancy Clough & Associates, said the project is "what we dream about".
Mr Farrant said that life during the period was "pretty utilitarian". The shops in the area had backyards with outhouses, and stables for horses used for transport.
He said it is important the artefacts are preserved and some remain on site, so that visitors to the St James can learn about the history of both the building and the Auckland region.
There are plans to display the most interesting items in a glass cabinet in the lobby that will serve as the entrance to both the restored theatre and a new 39-storey apartment block.
The council is also considering adding a glass plate to the auditorium floor to reveal the 19th century cobblestones underneath, said Mr Farrant.
"To tell the full story, you have to decipher all the layers."
The St James is being restored alongside the construction of a new 41-level, $175 million 300-unit apartment tower adjoining the complex.
Planned work includes a seismic upgrade, new roof, new lighting, installation of fire sprinkler systems, new air handling systems, new seats and new carpet.
It is expected to reopen as early as next year.