A brave little princess battling cancer had a dream come true today after a visit from Cinderella.
Saoirse Gaffney, 5, went to the doctor with a sore tummy last month.
Days later she was diagnosed with Wilms Tumour, an extremely rare cancer that has resulted in tumours attacking both her kidneys, and now her lungs.
Parents David and Sylvaine Gaffney, both aged 33, and 10-month old brother Benjamin only had a few hours to grab what they could and fly from their home in Wellington to Christchurch where Saoirse is undergoing urgent treatment and chemotherapy to try and save her life.
Her left kidney is in stage 5, and can't be saved.
But her right kidney has four small tumours and doctors aim to reduce them and save it.
Mr Gaffney said it's "almost inevitable" that a kidney transplant will be required at some stage.
As Saoirse undergoes a six-week chemotherapy course at Christchurch Hospital, Ronald McDonald House South Island has provided a home away from home for the displaced Gaffney family.
Saoirse has been in isolation since Friday and to perk her up, her family told her of today's planned visit by Cinderella - a special treat after her and her family were nominated as part of ASB Good as Gold on the Mike Hosking Breakfast on Newstalk ZB.
"She loves all princesses and has been very excited," Mr Gaffney said, as her daughter proudly wore the princess gown, tiara and shoes gifted to her today.
"Something like this is very good for her mental state, which is so critical to keep up during what she is going through."
After an overwhelming introduction to her idol, young Saoirse was soon trading magical stories with her fellow princess.
Mr Gaffney said Saoirse is at the age where she wants to know what is happening with her treatment.
Although Saoirse has at times said, 'I wish it wasn't me', and 'I wish a magician would take it away', she is keeping her spirits up, and feels she is getting better, Mr Gaffney said.
The family is hoping she reacts well to the treatment and that she receives a positive histology at the end of the chemotherapy course.
Meanwhile, the Gaffneys are aware they will need to stay in Christchurch for up to nine months for her treatment.
A Givealittle page has been set up to help ease the financial burder and so they can focus fully on their "amazing ... super bright" little princess.
The Gaffneys said Ronald McDonald House South Island had been a "Godsend"for them after relocating in a rush to Christchurch. They paid special praise to the staff and volunteers at the 26-room Cashel St facility.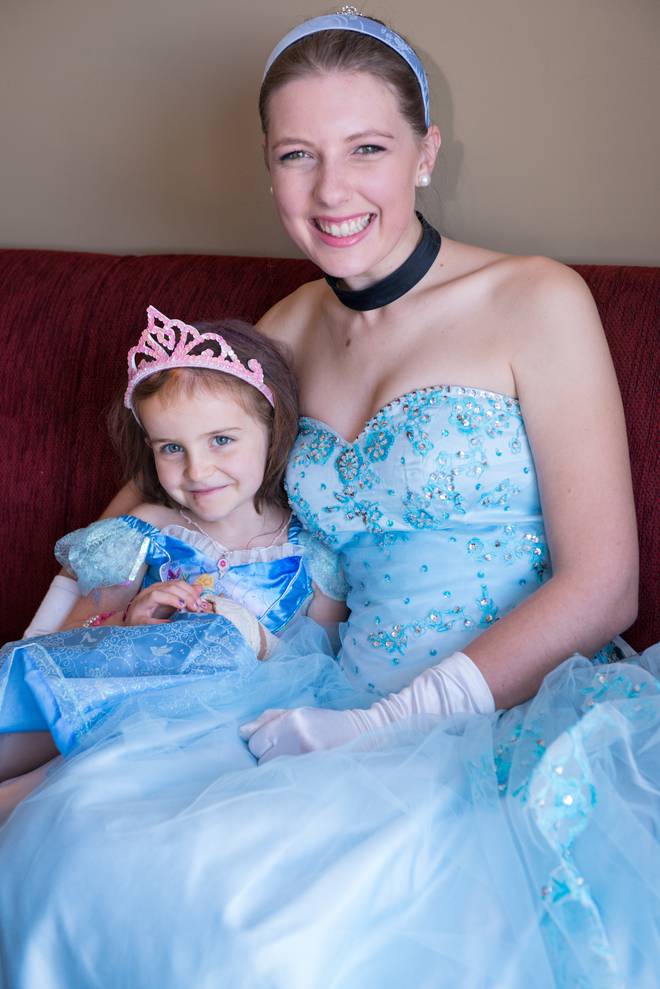 On Friday, more than 500 street collectors will be out in force across Canterbury and Southland as part of Ronald McDonald House South Island's National Street Appeal.
Last year, Ronald McDonald House South Island (RMHSI) provided a home away from home for more than 1,000 families, enabling families to be stronger together and focus on what really matters - helping their children heal.
While hospitals look after the medical care of the child, RMHSI facilities take care of the emotional, practical and financial burdens of the family.
"This is because we believe that when families are together, they heal better," said RMHSI chief executive Matthew Mark.
"Our facilities are there to bring some normalcy and support to families during a time of great need."
Wilms tumour
• Cancer of the kidneys.
• Occurs in around one in 10,000 children aged 1 to 5.
• Affects both kidneys in only 5 per cent of cases.